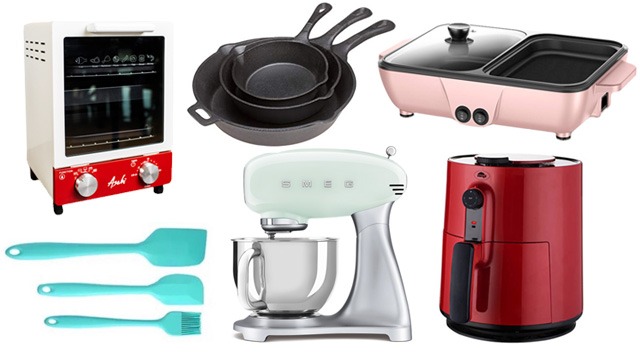 It's been a year since the community quarantine was declared and the world changed. So has our lives in the kitchen.
Despite the restrictions, we found joy and comfort in many things around the house that we might not have normally. Two of these pastimes were cooking and baking. Some of us learned to cook for the first time and some of us got over their intimidation over baking to finally use the oven. 
This also prompted many of us to buy and fall in love with the many kinds of kitchen helpers. We take a look back at all the appliances that allowed us to pass the time in the kitchen, making delicious food and goodies throughout the quarantine period.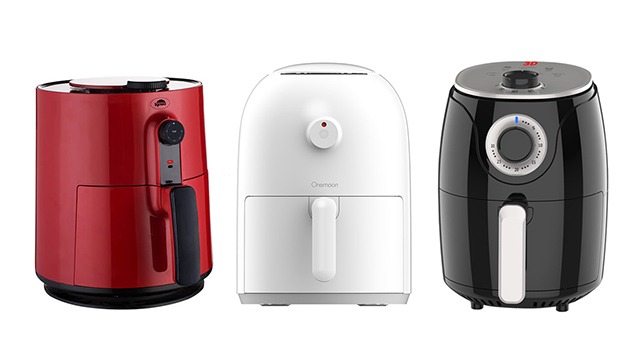 Air Fryer 
The air fryer may be the unsung hero of the quarantine kitchen. New cooks who were unsure how to fry food turned to this space-age looking appliance for help. This was particularly attractive to those who wanted to avoid the dreaded oil splatters and those who also wanted to save and use less oil when cooking. 
What was wonderful about this appliance is that it not only fried food easily and with little fuss, but this also led to many air fryer owners experimenting in the kitchen. It wasn't just pork liempo and frozen chicken nuggets being cooked in the air fryer. Brownies, bread, and yes, even cakes were being cooked in the appliance, too. The popularity brought people together on social media seeking help and advice, too, as well as bonding moments, sharing experiences, recipes, and words of wisdom from the more experienced air fryer users.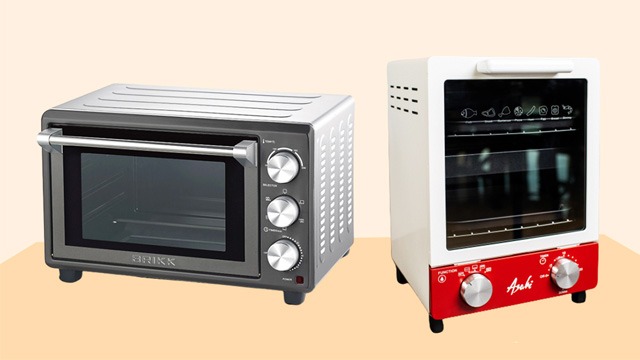 Countertop Ovens and Oven Toasters
Many kitchens normally have stoves but not all kitchens have an oven or even an oven toaster. The oven toaster has changed over the years and from the simple timer dial that did everything you needed it to do, oven toasters now are basically smaller, more compact, and countertop-friendly versions of the range ovens. 
ADVERTISEMENT - CONTINUE READING BELOW
Recommended Videos
Both of these kinds of ovens feature temperature gauges, heating selections, and a timer. Many also boast of a rotating spit and fan option that can transform your oven into a chicken rotisserie and air fryer, albeit a much bigger and spacious one. This meant we bake, roast, gratin, and yes, even air fry in the oven with a twist of a dial.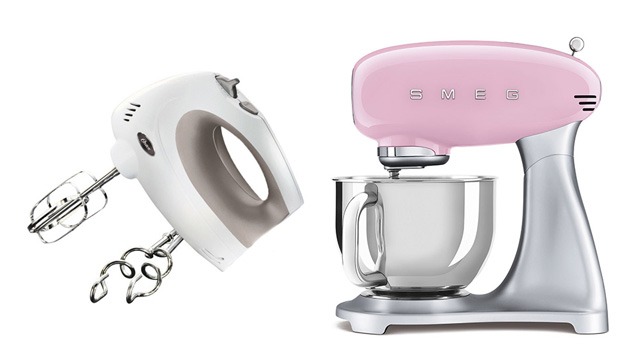 Electric Mixer and the Stand Mixer
Apart from the ovens, the mixer also became a much-coveted small kitchen appliance. Later in the quarantine, many of those who began to bake leveled up their skills, and that meant improving their tools, too. The handheld electric mixer and the heavier-duty stand mixer was the next step for many. 
Bread dough was particularly the "in" baking project to tackle and kneading the dough until elastic is a laborious task. Having an electric mixer, handheld or free-standing, helped many make better bread as well as better baked recipes.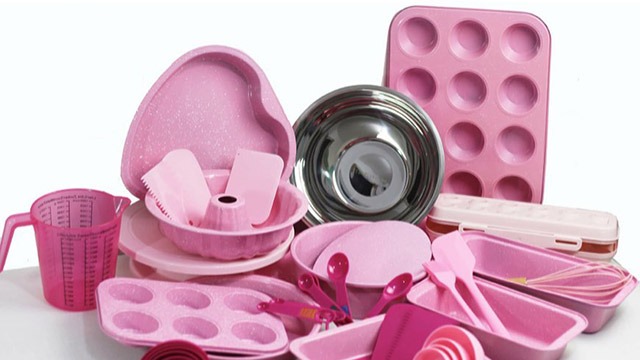 Baking Sets and Other Baking Tools
Many new bakers didn't know where to start when it came to baking tools so baking tool sets were particularly popular. These handy sets and tools included measuring cups and spoons, silicone spatulas, precision tools such as thermometers and weighing scales, and basic bakeware that came in all shapes and sizes. It helped that many of these sets were a gorgeous hue, a shiny and shimmery metal, or basic steel to match the kitchen theme of many new bakers.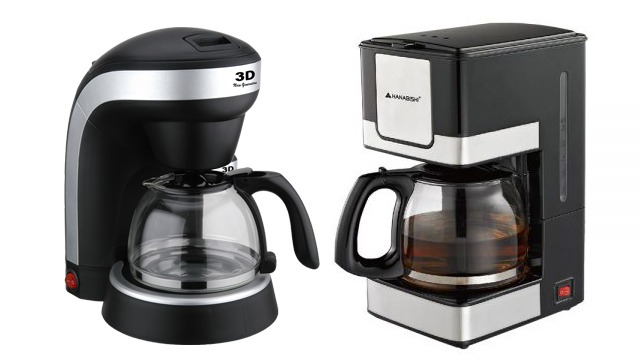 Coffee Makers
Many coffee drinkers took to making their own brewed coffee during the quarantine since their favorite shops were either closed or too far for delivery. From manual pour-overs and coffee presses to coffee-pod machines and barista-level espresso makers, coffee and the tools to make it every morning was in demand. 
This helped launch many mini coffee shops selling coffee and all its accessories, not just online, but also around the metro and beyond. Coffee stands popped up along the high ways and roads where motorists on both two- and four wheels were greeted with freshly brewed cups.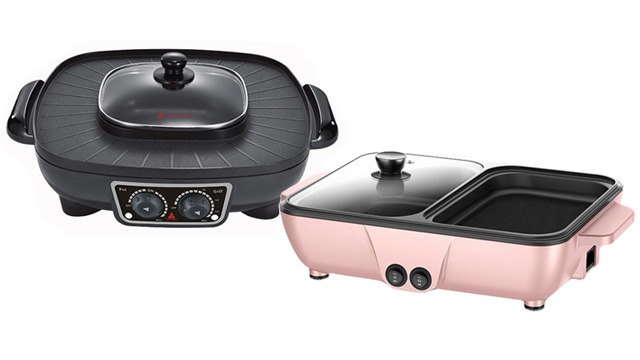 Korean Barbecue Grill
The Korean wave is still going strong, and it wasn't just the K-dramas that kept us hooked. Even the food that was shown in the shows became hot topics. Samgyeopsal became home-based and with it, you need a grill to make it happen.
K-BBQ grills that were electric and produced no smoke just like their favorite samgyeopsal places became a hot commodity. This was only eclipsed by the need to also have a corresponding hot pot, where the simmering broth was used to quickly cook thinly sliced meats instead of grilling them. The combo K-BBQ grill and hot pot were soon all the rage right beside the K-pop groups and shows.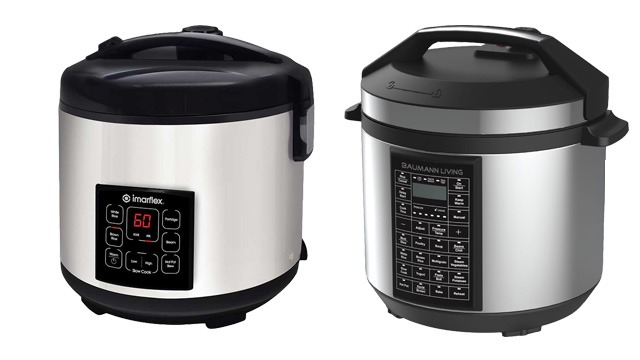 Instant Pot and other Multicookers
Appliances that made cooking easier without needing you to hover over a pot were really the theme of the quarantine kitchen. The air fryer was the first to make an impact but later on, the instant pots and multicookers came into their own, too. 
Instant Pot was the brand that many first encountered but there were already a number of multicookers on the market as well. Slow cookers were replaced with these more function-heavy electric cookers that could not only slow cook food but also pressure cook it, braise, stew, reheat, steam, and basically cook food in a multitude of ways. All these features, at the simple press of a button, and the results were delicious and tender meats with less effort.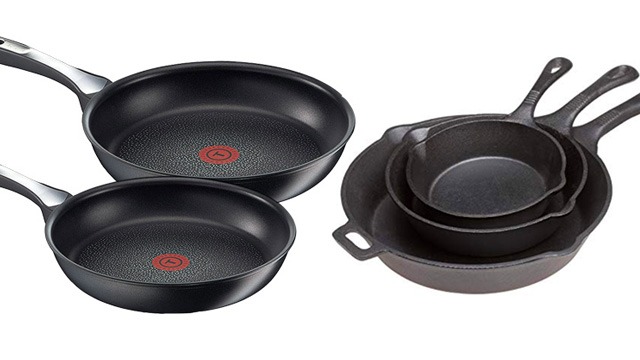 Cast Iron Cookware and Nonstick Pans
Cookware is always necessary if you have a stove but none were more popular than the nonstick pans for the newbie cooks and the cast iron pots and pans for the more advanced cooks. 
The nonstick pans were particularly useful for the new cooks, especially for food that would stick to the pan. Whatever experience the cook lacks, the pan easily resolves it, and that's exactly what made this kind of pan so popular among the new cooks. 
Cast iron meanwhile was the coveted cookware for advanced cooks who wanted to learn to cook with more advanced cookware. Cast iron cookware requires maintenance and care as well as serving as a heavy-duty pot or pan. This included the coveted branded enamel-coated cookware that was not only a fantastic pot for soups, stews, and braises but also the vessel sourdough bread was baked in, too.
What was your favorite kitchen appliance and gadget during the quarantine?
***
Thinking about what to cook next? Join our Facebook group, Yummy Pinoy Cooking Club, to get more recipe ideas, share your own dishes, and find out what the rest of the community are making and eating!
Got your own version of the classic dishes? Pa-share naman! Get your recipe published on Yummy.ph by submitting your recipe here.