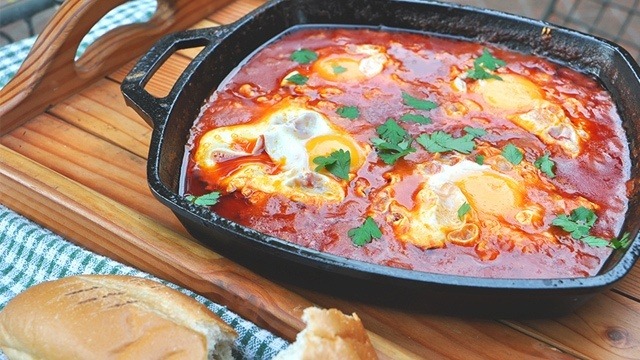 Prepping and planning meals every day can get overwhelming. It's so easy to reach for the phone and call for food delivery!
We talked to two incredible moms from Mothers Who Brunch— Sabrina Go and Michelle Ressa Aventajado—on how they keep their families well-fed with sinfully delicious but healthy food. The duo behind Mothers Who Brunch both maintain a blog and also hold events that bring moms together as they learn to cook and swap useful life-saving advice with each other. Michelle also heads Best Buddies Philippines, as the Country Directo, furthering inclusion for individuals of all abilities through fun and friendship.   
Just how do these two supermoms living incredibly busy lives still make it a priority to feed their families well thought out, delicious meals every day? Their secret?  Meal planning! Meal planning helps these two moms avoid food waste, stick to their budget, save time, plan out their grocery trips, and harvest smiles at the dining table.
Here's a simple meal plan that worked for them which you may adapt for your own meal plan, too: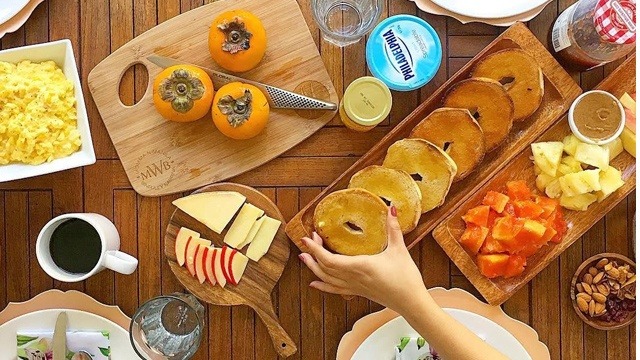 Monday
Breakfast:
Sabrina: Fried egg, bacon, Rice
Michelle: Bagel, egg, and cheese sandwich
Dinner
Sabrina: Spaghetti with meatballs
Michelle: Basic Malunggay Pesto Pasta for Meatless Mondays. 
What's their number one tip when meal planning? Prepare a big batch of dinner to transform for packed lunch the next day. This means they only have to think of two meals each day! Plus, you won't have to wake up extra early to cook and prep in the morning for packed lunches.
[instagram url="https://www.instagram.com/p/BgdWLRaBcEG/"]
Tuesday
Breakfast
Sabrina: Ham sandwich
Michelle: Smoothie bowl with fresh fruit
Dinner
Sabrina: Steamed fish in ginger-soy sauce and leeks. If she happens to be home during lunch time, she can easily reheat last night's leftover from dinner.
Michelle: Meatball Parmigiana and mixed green salad.
Make Breezy Breakfasts! Don't overcomplicate breakfast dishes and go with simple dishes.
Wednesday
Breakfast
Sabrina: Bottled Tuyo, garlic fried rice, and scrambled eggs
Michelle: Overnight Chia Oats with almonds, blueberries, and bananas
Dinner
Sabrina: Adobo with garlic kangkong
Michelle: Chicken and Pork Adobo with sautéed vegetables.
Make your grocery trips efficient. For Michelle, making meal plans help them source out their ingredients efficiently. This means she only needs to go to warehouse shops once a month, supermarket groceries once a week, and only a little more often for the farmer's market.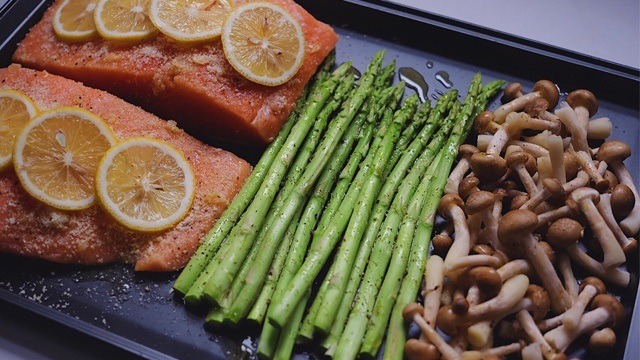 Thursday
Breakfast
Sabrina: Adobo flakes, rice, fried eggs
Michelle: Homemade tapa and veggie omelet
Dinner
Sabrina: Creamy beef and mushroom pasta
Michelle: Grilled Salmon, new potatoes, sautéed peppers and onions
How does meal planning save money? One, it helps you stick to your budget. You get to compute total expenses before you're there in front of the cashier without a choice. You get to plan ahead about leftovers so this reduces food waste. It would make grocery shopping more efficient when you don't have to keep coming back.
Friday
Breakfast
Sabrina: Tuna stir-fry, scrambled eggs and rice
Michelle: Pepper and Eggs with Toast
Dinner
Sabrina: Eat out with the family!
Michelle: Creamy garlic salmon pasta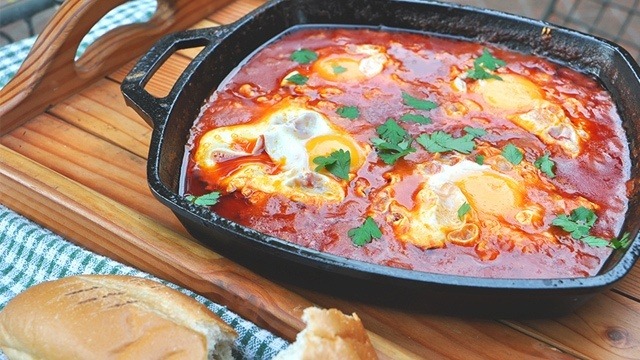 Saturday
Breakfast
Sabrina: Skillet eggs in tomato-chorizo sauce with bread
Michelle: Quiche (using leftovers from the week)
Dinner
Sabrina: Salmon with veggies
Michelle: Eat out with the family! Aside from bonding time, it gives her some time to rest.
Research is key! Even though Sabrina loves cooking, she's realized that she can't have all the time in the world to cook everything she wants. "The challenge lies in finding recipes that work for your lifestyle and still be able to nourish your family well."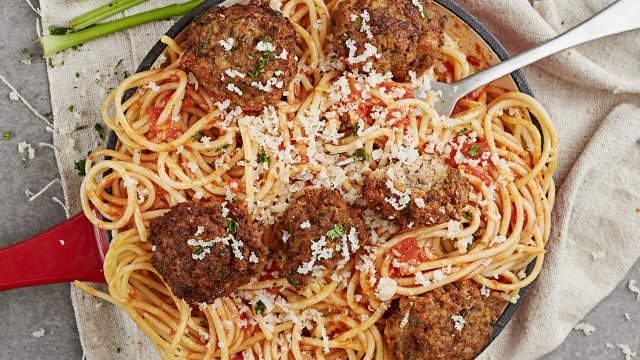 Sunday
Breakfast
Sabrina: Homemade pancakes with sausage
Michelle: Pancakes or Waffles with creamy cheesy corn egg and leftover sausage
Dinner
Sabrina: They usually eat out with her in-laws.
Michelle: Italian Meatballs and Pasta
Get inspired by the farmer's market! A good trick to get maximum nutritional benefits and to come up with new recipes is to go to the farmer's market and go for the seasonal produce, according to Michelle.
Inspired by these supermoms? Start your own meal plan today and make your life a little easier. Plus, your family will definitely enjoy the fruits of your labor! Here are other meal plans you can try out: