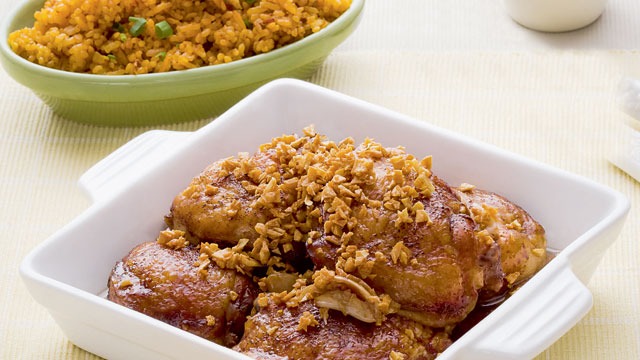 Planning a meal plan for your family can be hard. There are so many factors to take into account! There's the budget which can be limiting and there's even the preferences of everyone who is eating that you need to pay attention to.
Meal planning can be exhausting mentally and physically, so to help you plan your day better, we came up with this meal plan that can save you the headache of doing it yourself.    
This meal plan can feed an average family of four for about 7 days for lunch and dinner. This targets lunch and dinner since these are the meals that require the most work. Breakfast can be fast, easy, and mechanical and can be composed of the meal you had the day before. However, the other two meals of the day require more planning.
This meal plan also relies on the fact that you can tweak recipes on the fly so that whatever you don't have, you can do without. That's the beauty of recipes: these are guides not the rule so you can tweak these as you need to make it work as you go about your day. 
We'll assume you have these basic ingredients: salt, sugar, ground black pepper, onions, garlic, water, oil, and a few other basic ingredients that a Pinoy kitchen normally keeps in stock. Here's your 10-item grocery list in case you need to go out and shop: 
• 3 whole chickens, cut into 8 pieces 
• 2 kilos pork pigue 
• 1 kilo ground beef or pork 
• 1 kilo fish fillets
• 1/2 kilo potatoes or carrots or mixed vegetables 
• 12 large eggs 
• 4 200-gram packs tomato sauce  
• 1 kilogram spaghetti 

• 1 230-grams pack Japanese breadcrumbs  

• 1 bundle calamansi 
Are you ready? Here's a quick list of recipes so you can make a 7-day meal plan work for you.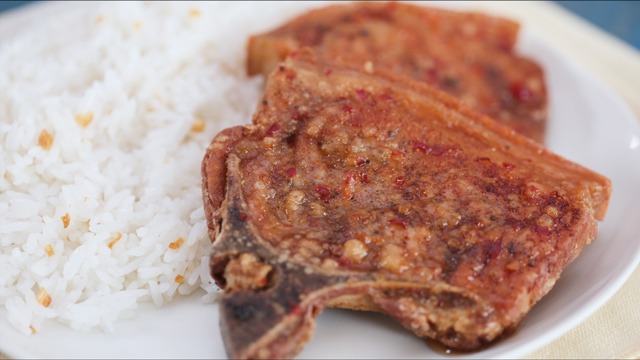 Day 1: Pork Chops and Garlic Fried Chicken 
A simple fried pork chop recipe is all you need to make your lunch a delicious one. You can slather it with the patis dressing or just serve it on the side for a quick sawsawan. Switch things up in the evening with a flavorful garlic chicken recipe that's a fried chicken but made even more flavorful with the aromatic garlic.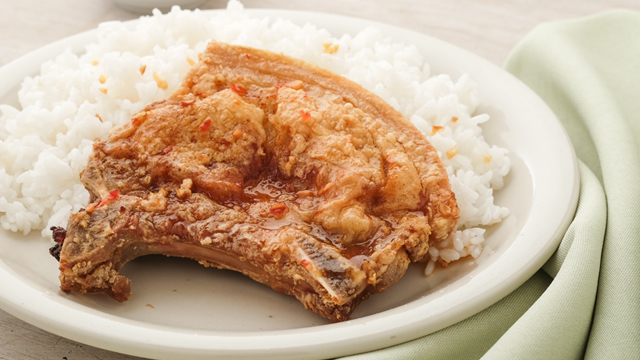 Breaded Pork Chop Recipe
Posted in:
Recipe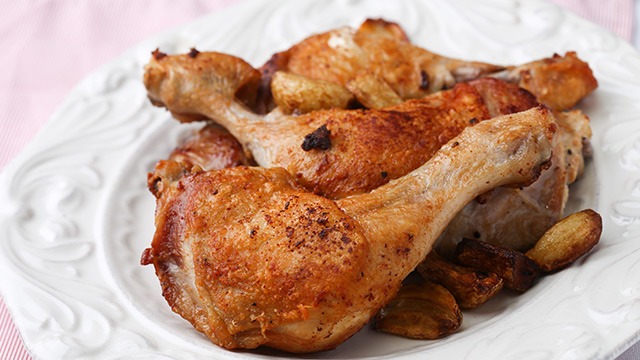 Garlic Fried Chicken Recipe
Posted in:
Recipe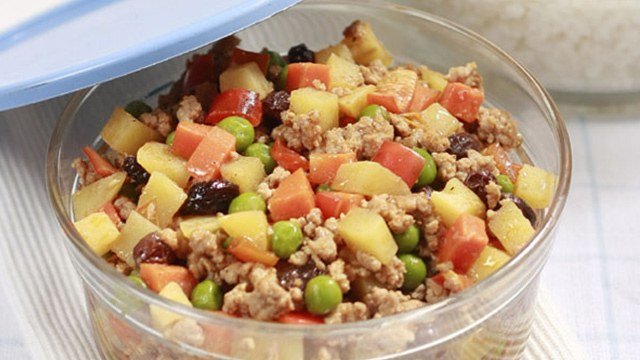 Day 2: Giniling and Garlic Oil Pasta 
Keep your giniling recipe simple and just add potatoes. The pork giniling for lunch is fast and easy to cook and so will the pasta in the evening. What makes this an interesting day of meals is that any leftover giniling can be the meaty topping for your simple pasta. Bulk up the pasta with vegetables if you have any on hand and you'll be eating heartily this day.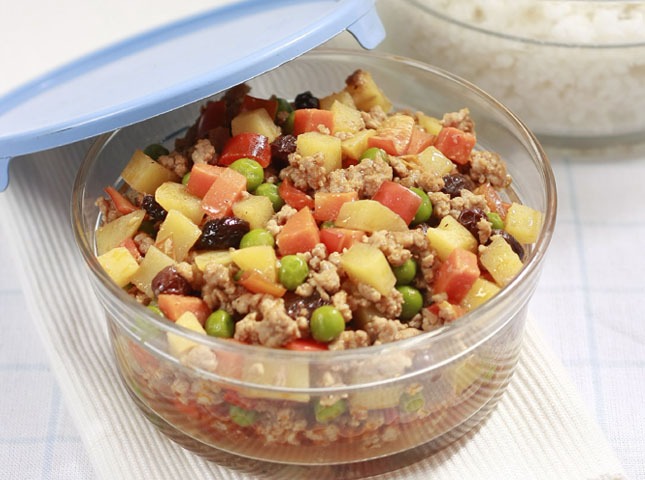 Pork Giniling Recipe
Posted in:
Recipe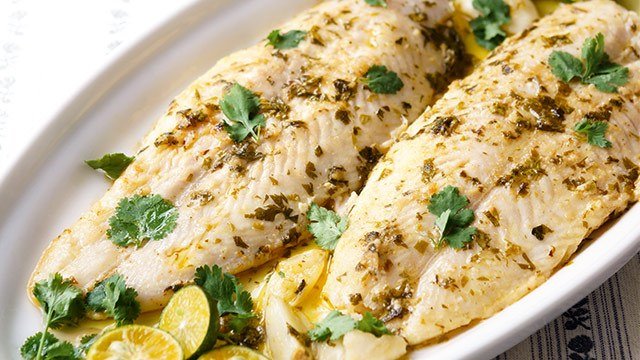 Day 3: Tortang Baboy and Calamansi Fish Fillets    
Did you have any leftover ground meat from the day before that defrosted or perhaps you made too much giniling yesterday? Perfect! You can use that to make tortang baboy for lunch which you can serve with rice or sandwiched between bread if you're not up to a heavy lunch. A fast-cooking but super flavorful fish fillet recipe will save your sanity come dinner.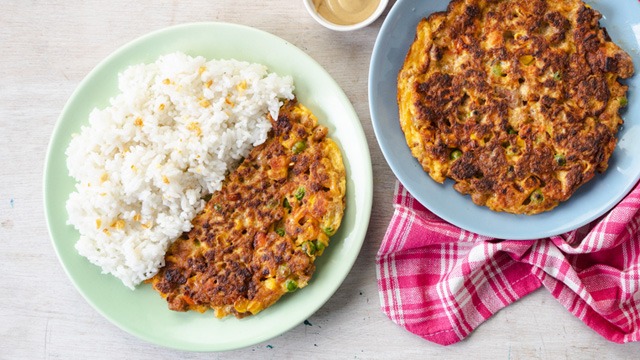 Tortang Giniling Na Baboy Recipe
Posted in:
Recipe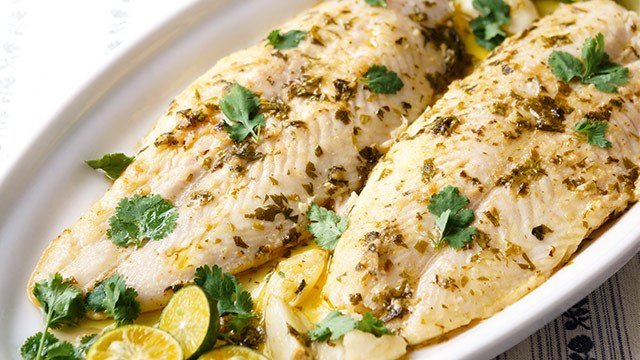 Calamansi Fish Fillet Recipe
Posted in:
Recipe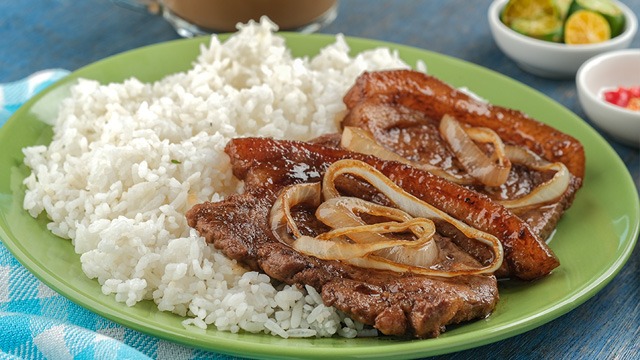 Day 4: Bistek Pork and Chicken Afritada 
Time to brighten up the meals with Pinoy flavors and this pork bistek recipe is definitely a great start. You can use any pork cut for this recipe but if you have a whole pork chunk, slice thinly so it can tenderize faster than a thick one. Take a break while the chicken stew is simmering so you and the stew have time to rest.   
ADVERTISEMENT - CONTINUE READING BELOW
Recommended Videos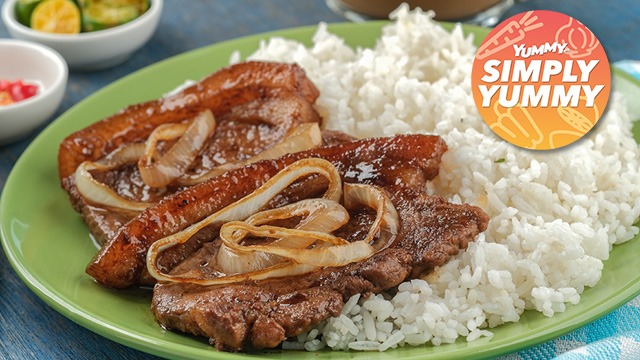 Pork Chop Bistek Recipe
Posted in:
Recipe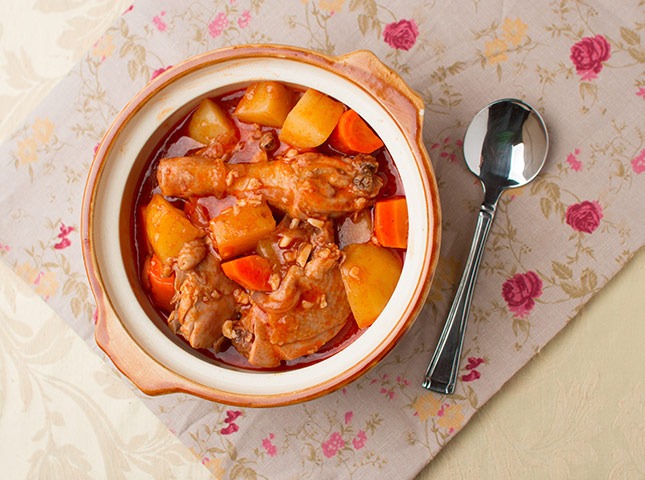 Chicken Afritada Recipe
Posted in:
Recipe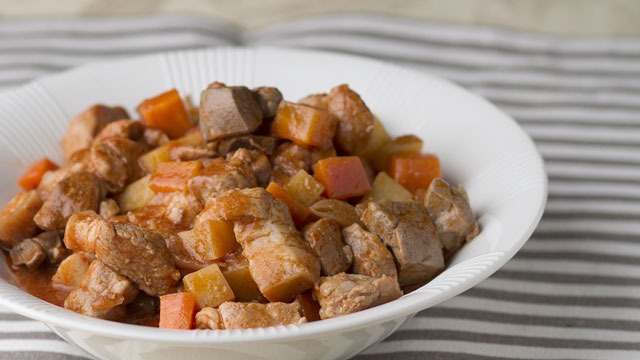 Day 5: Tortang Baboy and Pork Menudo
Switch things around with your torta this time and use another vegetable that you have for the giniling mix. You'll have plenty of flavor in the pork menudo planned for the evening meal that you can sacrifice some of your ingredients to make this stew heartier. Plus, use what vegetables and meat you still have to bulk this up but even if you don't, the flavors will be enough that you will enjoy every spoonful anyway.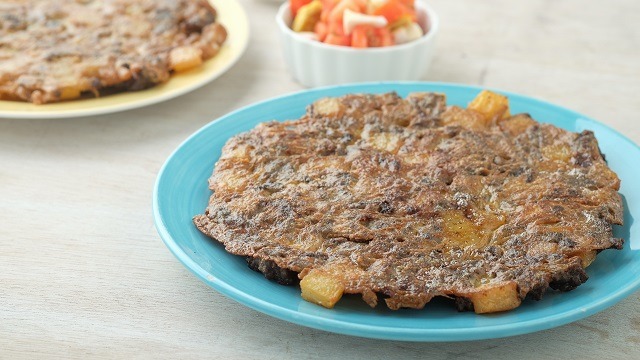 Tortang Beef Giniling Recipe
Posted in:
Recipe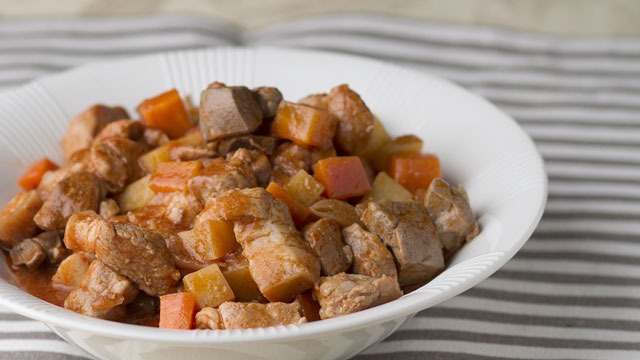 Pork Menudo Recipe
Posted in:
Recipe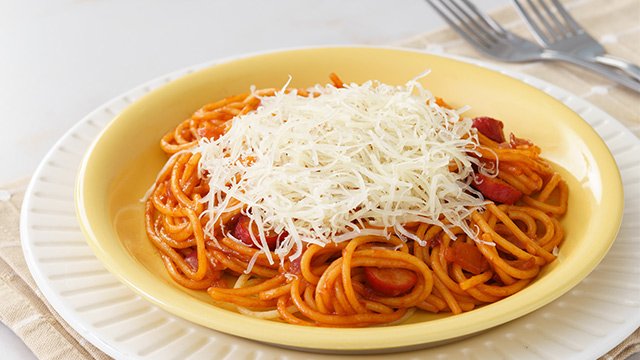 Day 6: Crunchy Fish Fillets and Sweet-Style Spaghetti
The fish fillets can be made more appetizing when it's covered up in something crunchy and crispy. Serve it with any dip or condiment you have so the kids can have different flavors to eat with it. Then use up the last of your ground meat to make this pasta dish that will have the kids delighted to settle down at the table and eager to eat.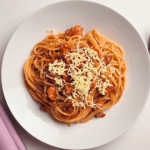 Sweet Filipino Spaghetti Recipe
Posted in:
Recipe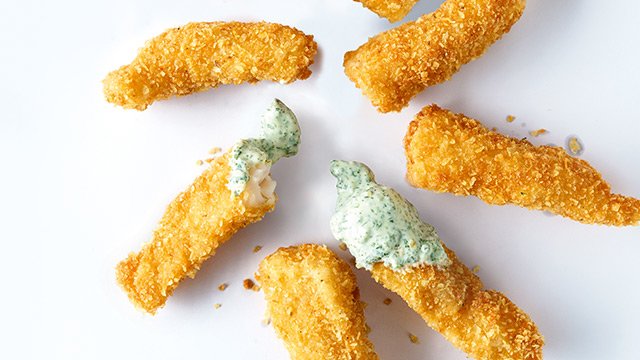 Crunchy Fish Fingers Recipe
Posted in:
Recipe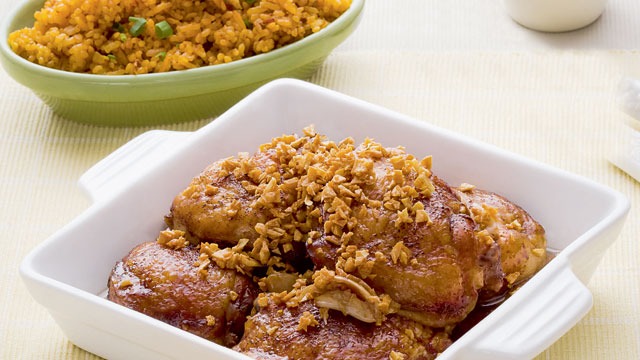 Day 7: Baked Chicken and Pulled Pork Stew 
These baked chicken are going to need lots of rice! If you love garlic, then you'll need a lot of these to make this super garlicky dish that's bursting with its flavor. You can serve with simple buttered pasta or rice. For dinner, the last of the pork can be stewed in seasoned tomato sauce until it falls apart. Then it's just a matter of serving it on top of the remaining potatoes, mashed, or a mound of rice.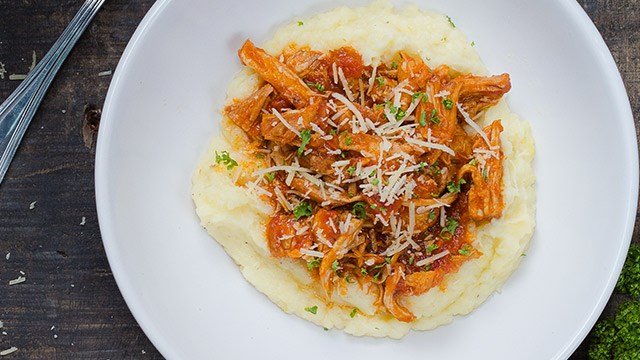 Pulled Pork Stew Recipe
Posted in:
Recipe
We know how hard it is to make a meal plan but we think that with a little planning, you can make your meals interesting and exciting again. 
ALSO READ: