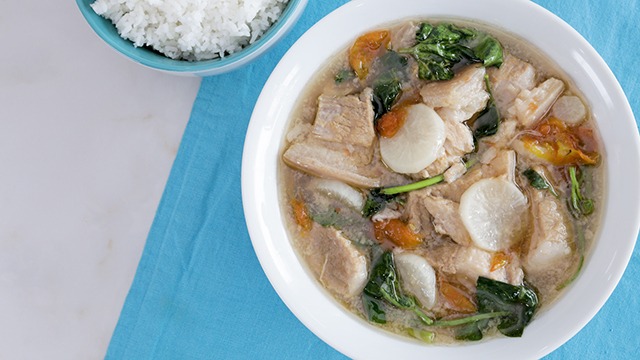 If you have to cook every day, it can be draining to be constantly thinking of so many dishes. It may even come to a point where the cooking part is much easier than coming up with what you're going to be cooking. Staying inspired in the kitchen can be a difficult thing.
Ria Miranda-Regis, an adventurous home cook, shares her brilliant meal planning idea. Her strategy will make your kitchen life more fun and easy for the whole family. All she does is set a theme or category for every day of the week. This does two things: she effectively narrows down each day's recipe choices, and gets the whole family involved in meal planning which means less work for her!
To show you exactly how this plan works, here's a sample of how Ria's week is played out with her meal prepping style.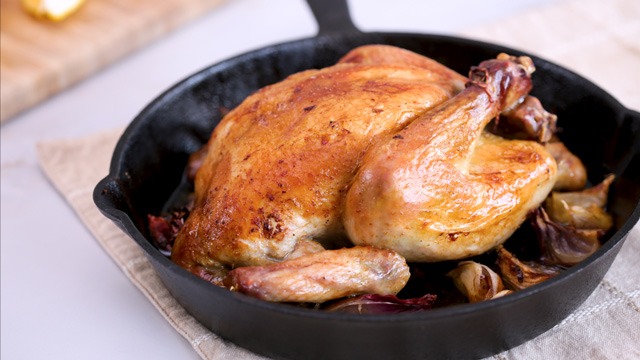 My Mondays
"Yup, this is my day."
Ria describes this day as her chance to cook her favorite dish or try out a new recipe she's curious about. Being an adventurous cook who describes her forays into the kitchen as "experiments" she gets to have fun on this day the most. So far, she's tried making chicken biryani, 40-clove chicken, and Singaporean bak kut teh pork ribs. It's also a great way to start the week strong since she's "excited and inspired!"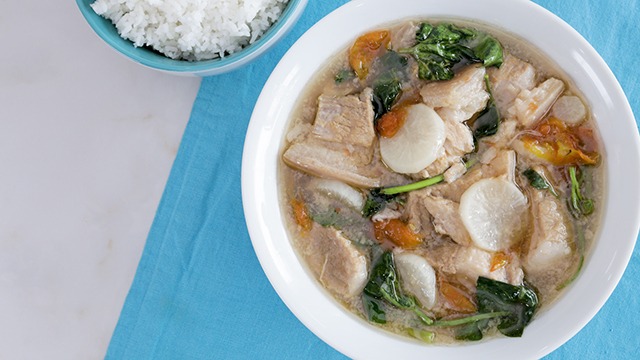 Tjader Tuesdays
Tjader is the name of Ria's husband who's positively in love with pork sinigang and pork adobo with hard-boiled eggs. Their son, Cal, is also quite a fan of pork sinigang, too.
The smart meal-planning trick here is Ria has assigned each member of the family a day of the week. Personalized days are a great way to make your family, your kids especially, interested in food—even if they're picky eaters. It also gives them the patience to eat whatever is on the rest of the week because they know that they'll be having their favorite soon anyway.
ADVERTISEMENT - CONTINUE READING BELOW
Recommended Videos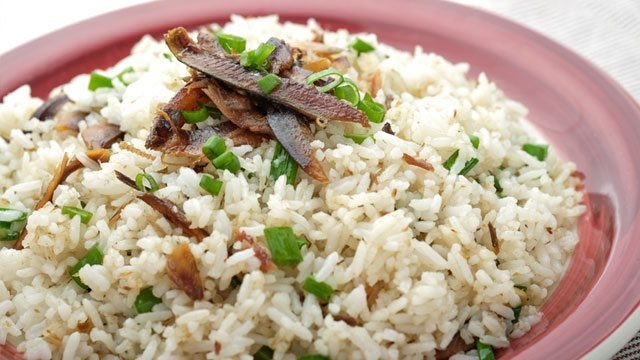 Wipe-Out Wednesdays
Wednesday is all about transforming leftovers in the refrigerator into something delicious. This also means Ria is clearing out the pantry of anything that is about to expire. It's a great way to make sure that she doesn't waste food and that refrigerator and pantry stays clutter-free.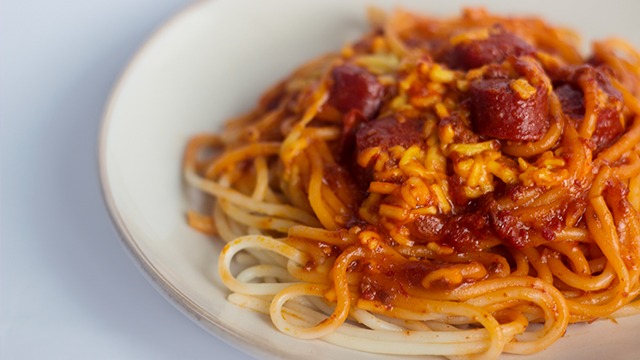 Take-Out Thursdays
Every Thursday, Ria tries to recreate recipes she and her family have eaten at a restaurant. Cal, her active 6-year old son, has also gotten on board with brainstorming with her for this day about his new favorite meals.
It doesn't have to be complicated either. She says, "It can be as simple as a pizza or a favorite fast-food fried chicken meal." She's also tried making Yellow Cab's Charlie Chan Chicken Pasta, a Korean BBQ spread, or Jollibee's Filipino spaghetti.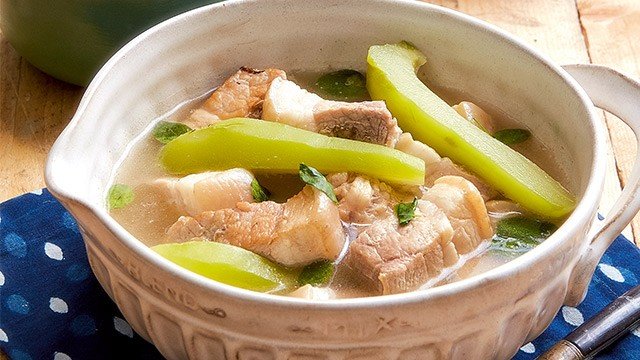 Filipino Fridays
As a comforting way to end a long week, Ria then goes for an easy, traditional meal that everyone enjoys. She adds, "It's a relatively easy time in the kitchen since this is cuisine I'm used to cooking." Dishes Ria cooks for this day range from pork menudo and chicken pastel to beef caldereta and chicken tinola.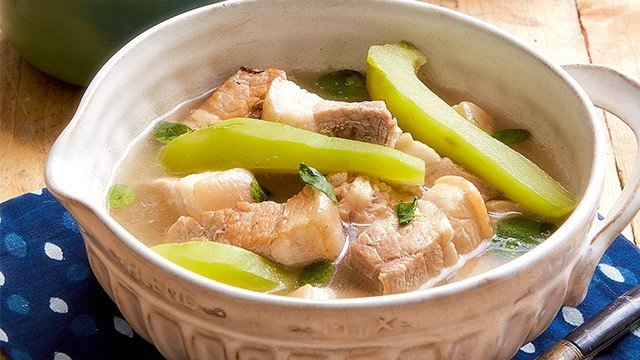 Pork Tinola Recipe
Posted in:
Recipe
Seafood and Salad Saturdays
Ria's family doesn't like seafood or salad much, but Ria concedes, "I acknowledge its health benefits." After all, a balanced diet can still include food you don't normally like. Every Saturday, they try to eat a seafood or veggie-based dish, such as pinakbet with shrimps and tuna chunks, a sardine fish laing, or a salmon sinigang.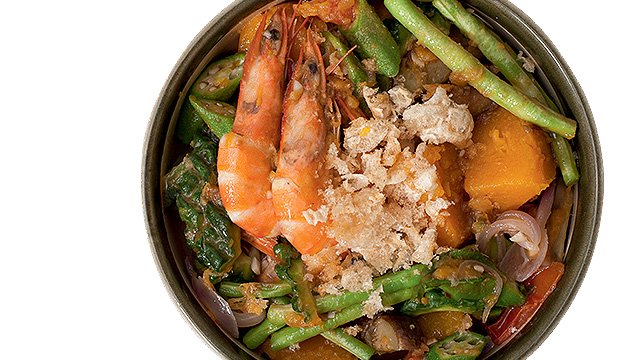 Pakbet Ilocano with Chicharon Recipe
Posted in:
Recipe
Restful Sundays
Even a mom has to rest! Ria and her family eat out and try new restaurants every Sunday. If they stay in and eat at home, she is usually reheating leftovers.
Say goodbye to uninspired days! With this daily themed meal-plan idea, you get to satisfy cravings, are able to prep much easier, and maybe even eat healthier! Once you're doing it for yourself, just customize it according to the needs of your family. Give each day an exciting name as Ria does so you can really get your family excited about eating what you're cooking and serving every day.
ALSO READ: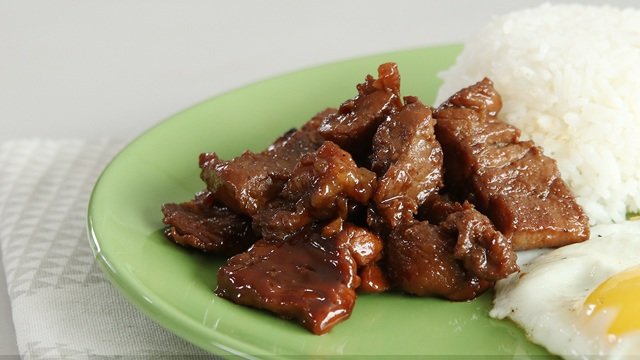 Try Out This Kapampangan Mom's Meal Plan!
Posted in:
Cooking