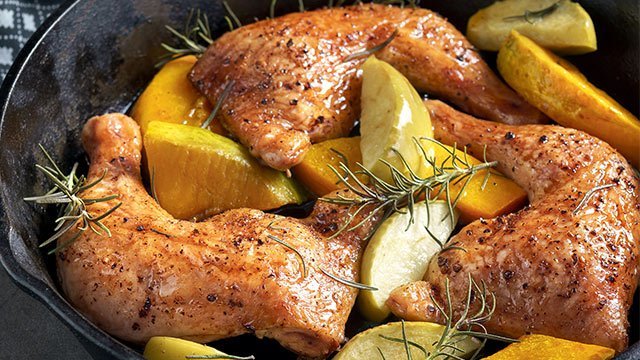 One whole chicken can easily feed a family of four, so imagine how easy it is to plan meals you can make when you regularly cook whole chicken.
The main purpose of this meal plan is to make chicken meals easier to schedule throughout the week. With an entire whole chicken already cooked and ready to be eaten, you can plan many meals around two whole chickens for the week.
What we suggest here is to make a whole chicken recipe then use any leftover chicken pieces to make the second meal of the day. This way, there is no shame in using up any that you didn't finish and make a new meal out of it. If you're getting tired of planning your meals, here's a great meal plan to help you find ways to make your lunch and dinner meals more interesting: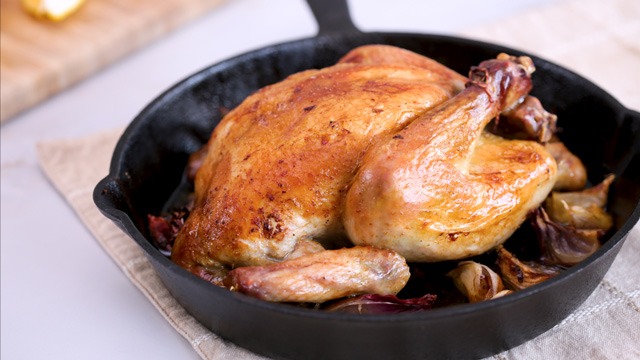 Monday: Butter Garlic Roast Chicken and Chicken Parmesan Pasta Recipe 
A roast chicken can be a fantastic way of preparing a meal ahead of time. While this recipe makes one whole chicken that's buttery and garlicky, we say exert more effort in preparing more than one whole chicken for this recipe. It's a great recipe to do ahead of time since all you really need to do is thaw the chicken and season it before leaving it in the oven to cook fully. 
Once fully cooked, you can freeze and store the other chicken for your next meal or for another meal for another day. Pasta is fast and easy to make for dinner but you can also slice and set aside the breast pieces and make the pasta sauce into a creamy sauce you can pour over it and serve with rice, too.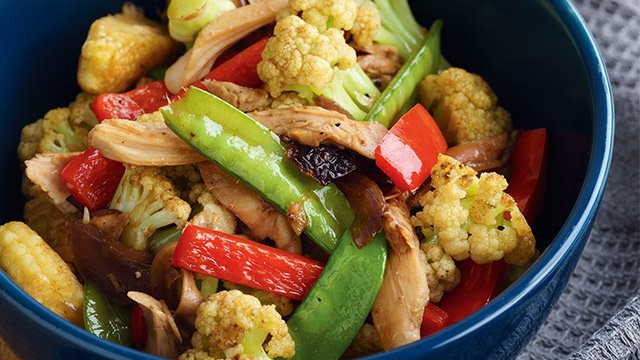 Tuesday: Chicken Chopsuey Recipe and Black Pepper Chicken Recipe  
Any leftover chicken recipes can be tossed into a dish so that you can create another kind of dish. Here, the normal kind of vegetables you use for your chop suey is commonly made with pork but the easier meat to use is the leftover chunks of chicken. You don't need much to make it flavorful. 
The second meal can be an easy recipe, too. Double up on the vegetables you use for the chop suey and make this spicy boneless chicken dish for a quick tweak on the flavors. No more veggies?  Use ingredients to make a flavorful sauce that's still spicy from the black pepper.  
ADVERTISEMENT - CONTINUE READING BELOW
Recommended Videos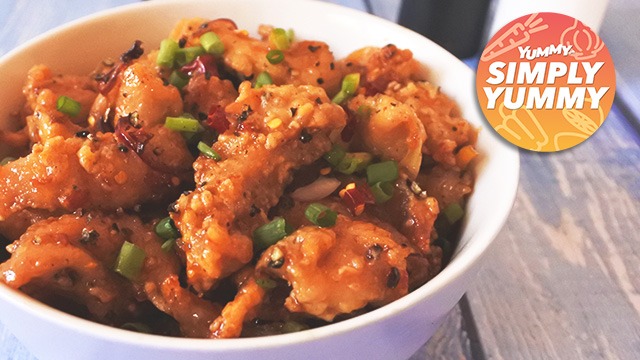 Caramelized Black Pepper Chicken Recipe
Posted in:
Recipe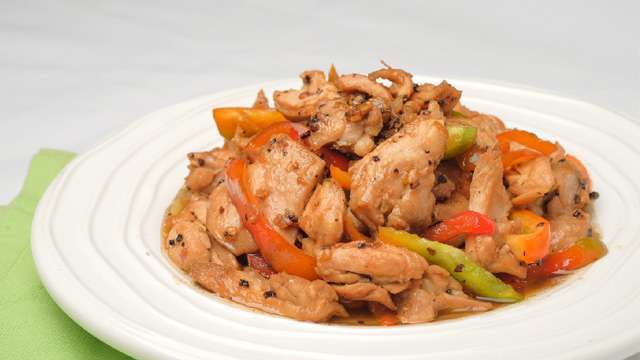 Black Pepper Chicken Recipe
Posted in:
Recipe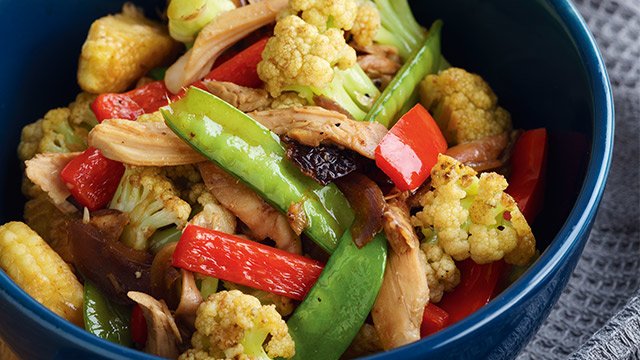 Easy Chicken Chopsuey Recipe
Posted in:
Recipe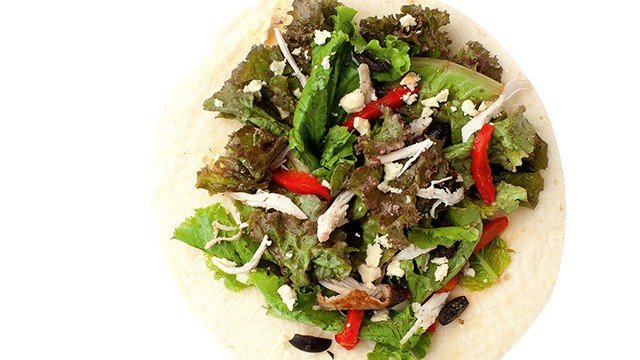 Wednesday: Roast Chicken with Squash Recipe and Roasted Chicken Salad Recipe   
It's hump day so you might need some time to recover from eating too much chicken. If you're still not tired of the chicken, you can use the roast chicken you cooked then reserved from last Monday. To make it different from your Monday meal, serve it with roasted squash or kalabasa. Any that you cannot finish off can be made into a light and refreshing salad with meaty chunks.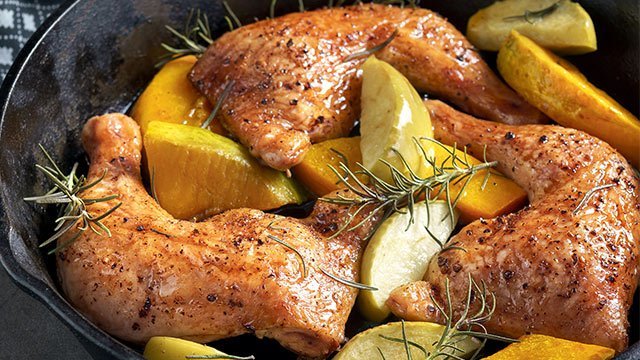 Roast Chicken with Squash Recipe
Posted in:
Recipe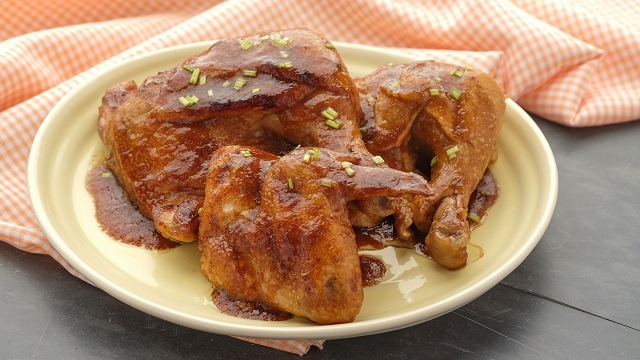 Thursday: Lemon-Lime Soda Chicken Recipe and Chicken Mushroom Pasta Recipe
You might have ordered or had delivered meals. Did you happen to let a soda go flat? That's okay! Don't throw it out! You can actually use that liquid for your dishes! If you have ever made Pinoy pork barbecue, you know this soda is important in tenderizing the pork. You can actually use that same liquid to tenderize and flavor the sauce! Remember to set aside some of the chicken, so you can also make a pasta recipe that's delicious and hearty.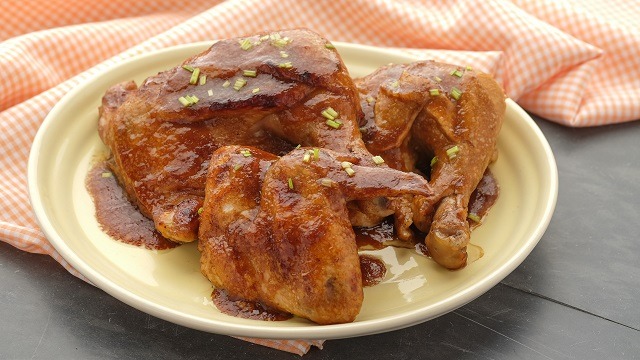 Lemon-Lime Soda Chicken Recipe
Posted in:
Recipe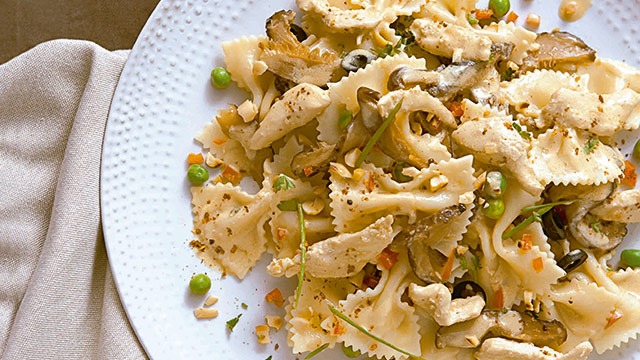 Chicken Mushroom Pasta Recipe
Posted in:
Recipe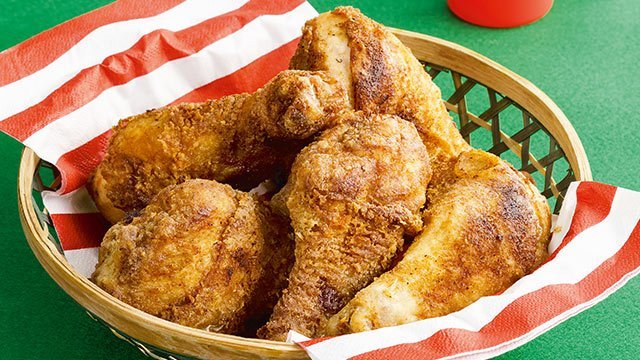 Friday: Spicy Fried Chicken Recipe and Chicken Rolls Recipe 
Give yourself a break from needing to be creative in the kitchen and make some straightforward and delicious fried chicken. To make this your not-your-usual fried chicken, use spice to make it  irresistible with every bite. Any chicken pieces that make it off of the table can be shredded and made into these flavorful chicken rolls that are loaded with pantry staples such as black beans, corn, and spices to make it just as flavorful as the original fried chicken meal you had earlier.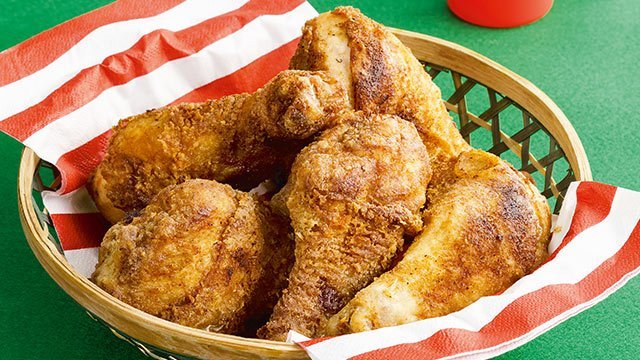 Spicy Fried Chicken Drumsticks Recipe
Posted in:
Recipe
Meals do not need to be too complicated nor difficult and stressful to plan. With just a few shortcuts like making sure you cook whole chickens every time, you can make sure that you will have leftovers that will make it into the second meal of the day.   
ALSO READ: 
***
Thinking about what to cook next? Join our Facebook group, Yummy Pinoy Cooking Club, to get more recipe ideas, share your own dishes, and find out what the rest of the community are making and eating!
Got your own version of the classic dishes? Pa-share naman! Get your recipe published on Yummy.ph by submitting your recipe here!