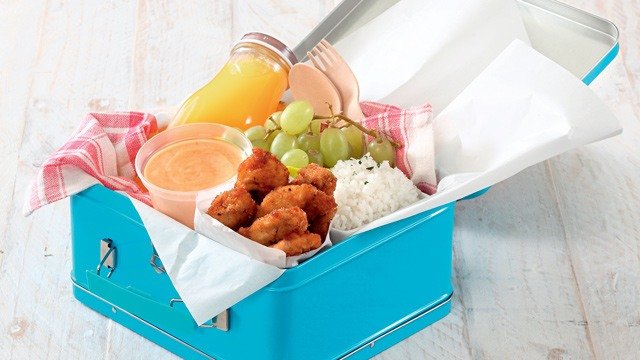 You can cut down on both costs and calories by prepping your office snacks at home. Power your way through the midday slump with these wholesome nibblers! Here are 5 ideas for easy and healthy office snacks you can make in a jiffy.
1 Make granola without an oven.
Munch on granola to curb your cravings. The best part? You don't need an oven to make a batch. Combine peanut butter and honey in a bowl; microwave for 20 seconds. Add this mixture to old-fashioned oats, cereal, nuts, and dried fruits. Stir well, allow to dry at room temperature, and crumble the mixture into pieces.
2 Give hard-boiled eggs an instant upgrade.
All you need are a couple of supermarkets finds to make eggs more exciting. Peel and slice hard-boiled eggs in half. Spoon store-bought red pesto on top and garnish with fresh basil leaves. Tada!
3 Pop some popcorn!
Did you know that popcorn is one of the healthiest snacks out there? Make sure to skip the butter, salt, and cheese powder to keep it diet-friendly. Instead, stick to herbs, citrus zest, and natural seasonings.
4 Mix up some nuts.
Spice up your afternoon with a flavor-packed nut mix. Roast pecans, almonds, walnuts, and pistachios, then coat them in a caramelized mixture of sugar, ginger, ground cloves, ground nutmeg, and cayenne pepper.
5 Make coconut balls to satisfy your sweet tooth.
Craving for something sweet? Make choco-nut bliss balls! All you need are five ingredients: cocoa powder, shredded coconut, coconut oil, honey, and vanilla extract. Mix everything in a bowl, form into balls, chill, and roll in shredded coconut.
Article originally published in the January/February 2016 issue of Yummy magazine. Minor edits have been made by Yummy.ph editors. 
ADVERTISEMENT - CONTINUE READING BELOW
Recommended Videos