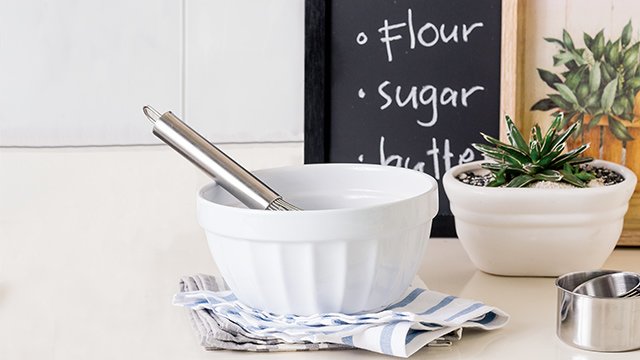 Do you ever get frazzled by the amount of tools and gadgets that you have managed to accumulate in your kitchen? If you have, spending time in this area of your home can become stressful, especially when you're trying to prepare a meal but can't find a certain appliance that you need.
Say goodbye to a cramped and cluttered kitchen by taking these steps to organizing your appliances, once and for all.
1 Evaluate your appliances
Before you can organize your appliances, the first thing you should do is to evaluate every piece you have in your kitchen. While looking through each one, ask yourself: Do I use this item regularly? Once you know which pieces you use and which ones you don't, it will be easier to distinguish which items need to be kept in your kitchen.
Also take into consideration the appliances you have that may have multiple uses. It would be better to keep these in place of one-use appliances, since you will be able to maximize them more—unless you also use those items frequently.
2 Pick out the items you use often
Now that you've picked out the kitchen appliances you're keeping, pare it down further into the items that you use most frequently, or daily. What these appliances are will likely depend on your lifestyle and what type of cook you are—for example, if you're a coffee lover, you probably use your coffee maker every day.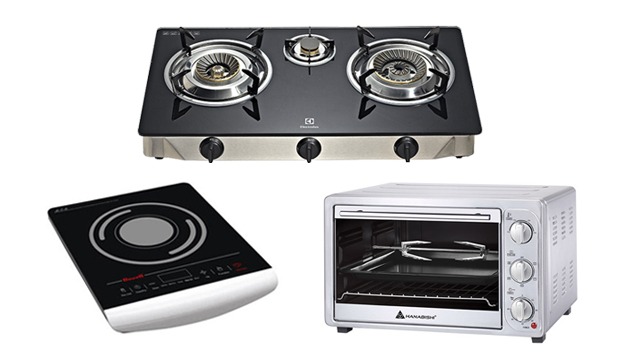 3 Be smart about storage
The next step is to find the perfect storage for your appliances. One rule of thumb that you should remember when deciding on storage is that you should place your most-frequently-used appliances right on the countertop, or on the lowest shelves of your cabinets, so that they're easily accessible. You may choose to invest in extra storage units as well, such as drawers, hooks, or racks.
4 Consistency is key
It's going to be fun and convenient to have a very organized kitchen, but the only way you'll be able to keep it that way is if you put in the effort to stay organized. Aside from not buying appliances that may just end up collecting dust in your cabinets, you may also choose to put labels on your cabinet doors, so that you know where each item goes.
It may also be good for you to make kitchen organizing a chore you do at least twice a year, so that you constantly get rid of appliances that may just be serving as clutter.
5 Find a new home for your unused appliances
Once you've organized your kitchen, you may now find yourself left with the items that you have decided to let go. There are different ways to get rid of these items—you may choose to sell or to donate them to people who will actually need them.
It may also be possible that you have items you need to have, but only use during certain occasions, like parties or holidays. Unless you have extra space at the topmost levels of your cabinets, you can place these in another area in your home where they can be kept in good condition. Make sure to remember where you've kept these items so you know where to go when you need them.
ADVERTISEMENT - CONTINUE READING BELOW
Recommended Videos
ALSO READ: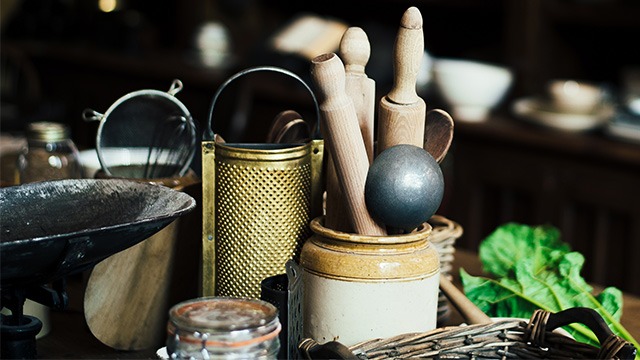 Save vs. Splurge: Basic Kitchen Tools
Posted in:
Prepping
Source: The Spruce
This story originally appeared on Realliving.com.ph.
* Minor edits have been made by the Yummy.ph editors.