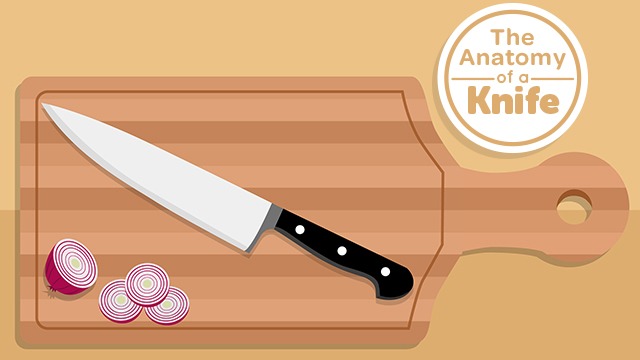 A chef's knife is the backbone of your kitchen and the tool that every home cook must have in his or her repertoire. Intimidated by thick, sharp edges of a knife? Here's everything you need to know about it, plus tips on how to hold, sharpen, and chop with one.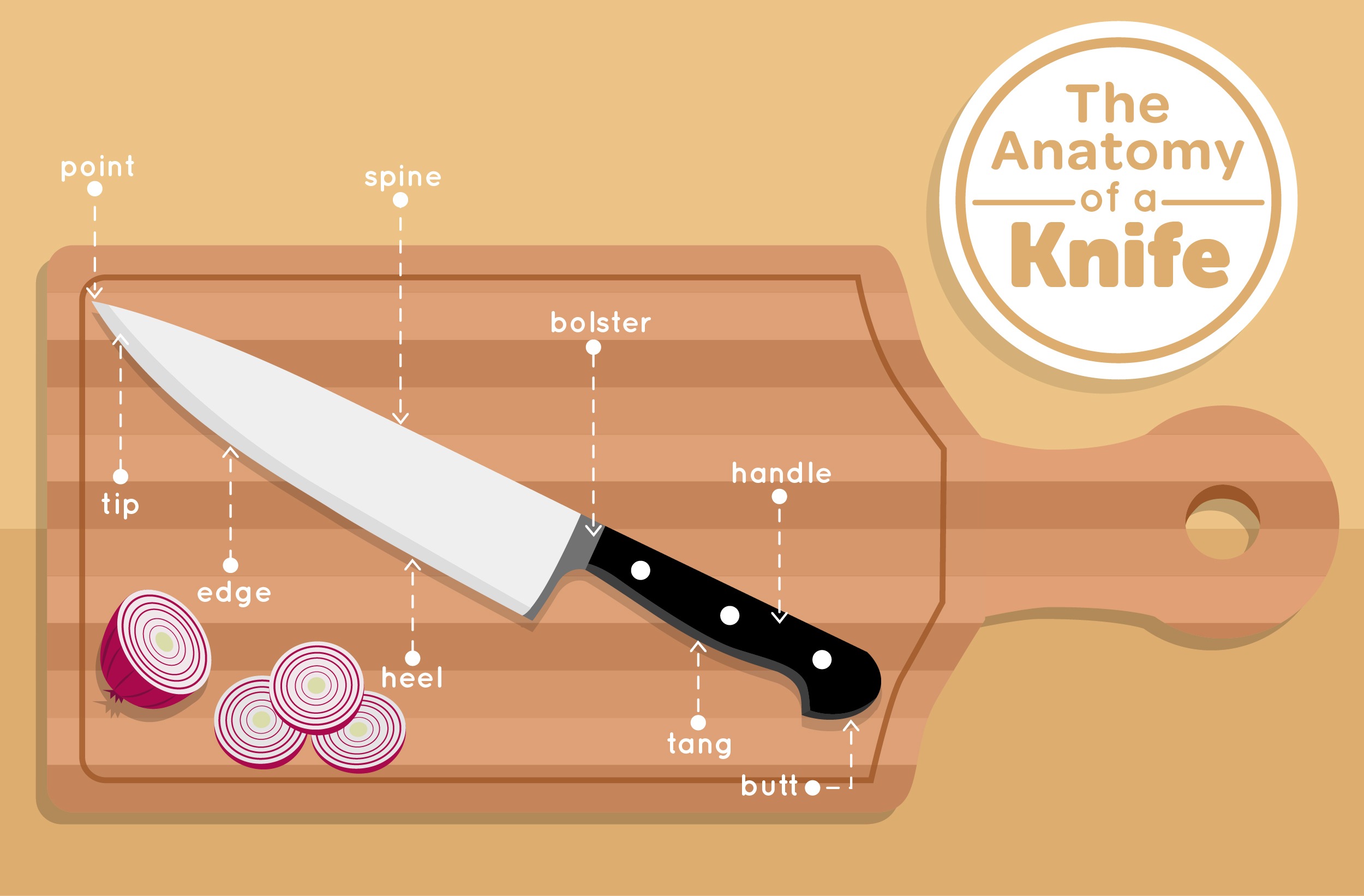 Point and Tip
The tip of your knife is used for slicing and more elaborate cutting. For example, you can use the tip of you knife to slice garlic:
Edge
The edge of your chef's knife does most of the heavy-lifting in terms of knife work—especially for chopping and mincing.
Spine
The spine is back end of the blade that is not sharp. Usually, the thicker the spine, the heavier the blade and the better it is for chopping. The spine also balances out the work that goes into the edge of the knife and helps with control in movement.
Heel
A knife's heel gives you control over the amount of pressure you can place on hard-to-chop ingredients like chicken bones, carrots, and potatoes.
Bolster
The bolster is the thick piece of metal in front of the blade, on the non-cutting edge of the knife. It keeps your fingers from sliding down the blade. A knife with a bolster also means that it is stronger in the sense that it was made from one large piece of metal as opposed to metal being attached to a handle.
Tang
The tang is the metal sandwiched in between the two layers that make up the handle of your knife—just like having a bolster, a full-tang knife means that the tool was made from one large piece of steel, making it a stronger, sturdier, and more controlled tool to use in the kitchen.