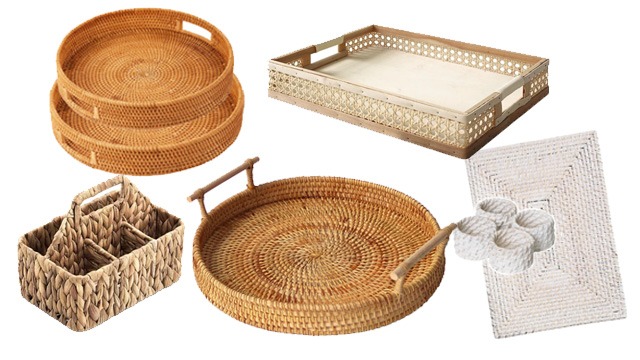 Filipino handicrafts are some of the most lovely items you can have in your home. Its warmth personified, unlike plastic and metal.
Native handicrafts need some love, too. The materials of this kitchenware are made of rattan, a class of renewable fibers that are native and local. Most of these are mostly handwoven. To showcase just how gorgeous some of our native craftsmanship can be, here are gorgeous kitchenware and dinnerware made from rattan and other natural materials that might encourage you to fill your home with local pride: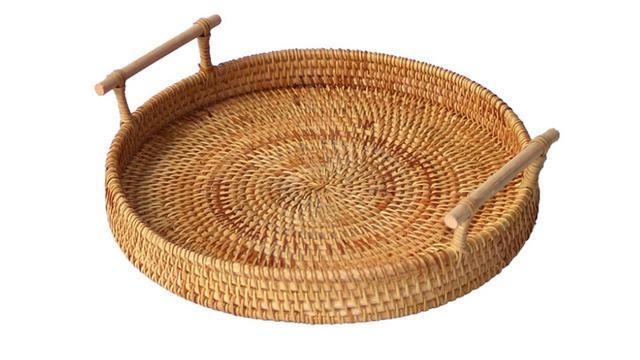 1 Hand Woven Wicker Tray
This lovely tray is handwoven, as are many rattan handicrafts, and showcases a design that makes it sturdy as well as beautiful enough to use for when you have guests over.
Hand Woven Wicker Tray, round with handles, 22 cm, 24 cm, and 28 cm, starting P339, Shopee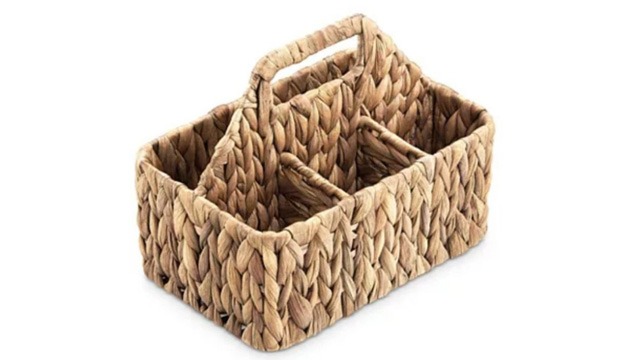 2 Rattan Utensil Caddy
This simply woven rattan organizer is perfect for utensils. It's so convenient that you can grab it for all your utensil needs. It's the perfect storage for your spoons and forks. Get one (or two!) more so even your cooking tools are just as organized, too. 
Rattan Caddy Organizer, P475, Shopee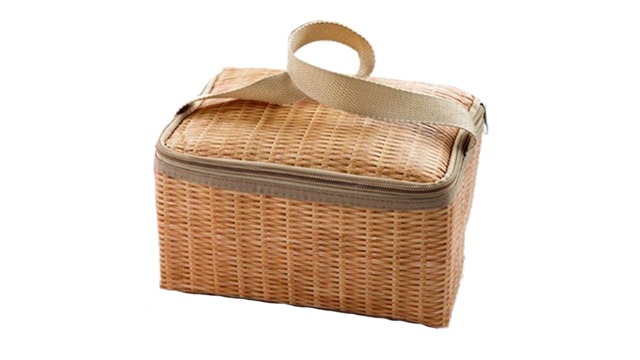 3 Rattan Waterproof Thermal Insulation Lunch Bag
You might not think it's possible but this simple bag has a cold-insulating liner so it can keep your drinks cold and your lunch warm.
Rattan Waterproof Thermal Insulation Lunch Bag Portable Picnic Food Storage, P849, Fruugo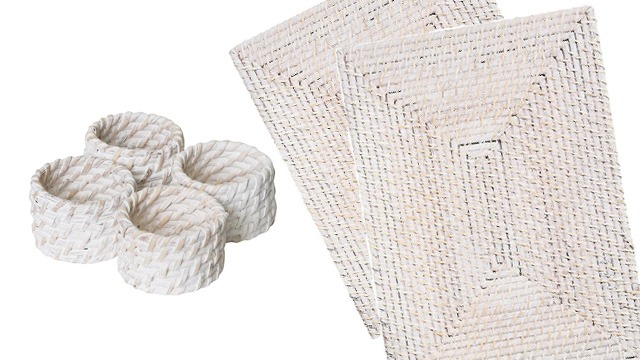 4 White-Washed Rattan Placemats and Napkin Rings
Need a table setting that is elegant as well as earthy? Try these rattan-woven placemats and napkin rings. These are brushed white to match with any table setting you may already have.
ADVERTISEMENT - CONTINUE READING BELOW
Recommended Videos
Pacifica Rattan Placemat 45x30cm White Wash, P2,449, Fruugo
Pacifica Rattan Napkin Ring Set of 4 White Wash, P2,049, Fruugo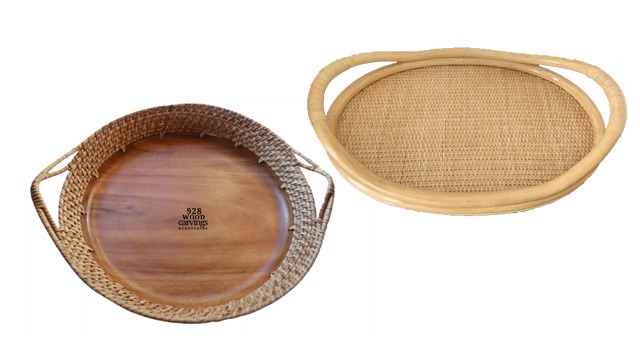 5 Wooden Serving Trays with Rattan
What makes these trays so gorgeous is the marriage of wood and rattan. The wood makes the trays super hardy while the rattan softens the wood's hardness. This combo would be a lovely addition to any table.
Wooden Round Fruit Tray with Knitted Rattan, 16 inches, P880, Lazada
Rattan Serving Tray Wooden, 18 inches, P550, Shopee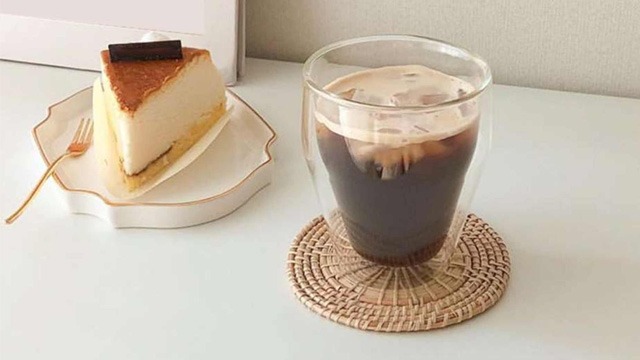 6 Rattan Coasters
Coasters may be the underdog of kitchenware. These small mats for your drinks, whether hot or ice-cold, can save your wooden table from watermarks, scratches, and even prevent spills. Make it a point to use one of these in any of these shapes with every glass you use.
Rattan coasters, 8 cm up to 20 cm, starting P63.70, Lazada
2 pcs Rattan Hand Woven Coasters, P232, Lazada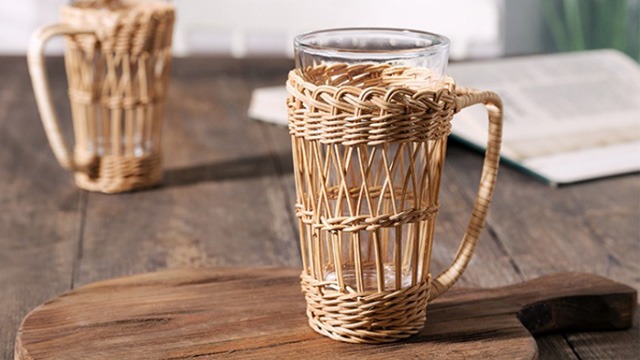 7 Rattan Water Cup Holder
Any tall glass would love to be wrapped in this woven rattan holder. Not only is it a natural coaster but it also gives glasses a handy handle.
Rattan Water Cup Holder, P229, Shopee
8 Woven Rattan Rectangle Tray with Handles
This gorgeous rectangular tray is so pretty, it can serve as a serving tray or hold your set of mugs, saucers, and utensil holders in check.
Rattan Basket Rectangle Handle Storage Tray, 34 cm, P592, Shopee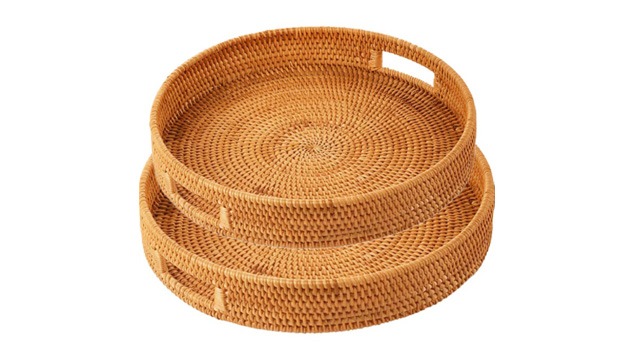 9 Handmade Rattan Circular Water Fruit Basket
Fruit baskets can be any kind of container so why not let this set of trays double as a fruit container? These trays come individually or as a set and are wide enough to hold enough fruits for you to consume within the week!
Handmade Rattan Circular Water Fruit Basket, available in 30 cm and 36 cm and as a set of 2, starting at P699, Shopee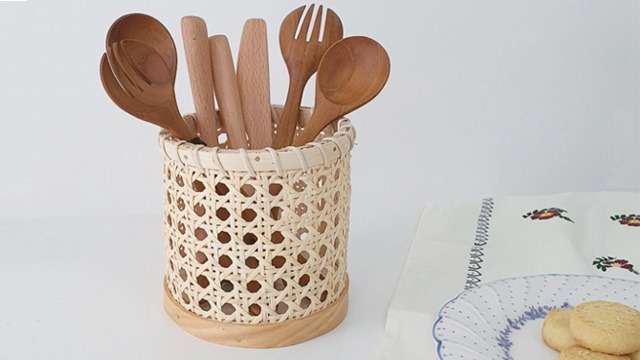 10 Rattan Utensils Holder
Trays are not the only organizing items that would look lovely in your kitchen. This utensil holder can work double-time as both a spoon and fork holder or the one place where all the chopsticks from all the Chinese takeout are stored.
Rattan Chopsticks Spoon Organizer Holder, P266, Shopee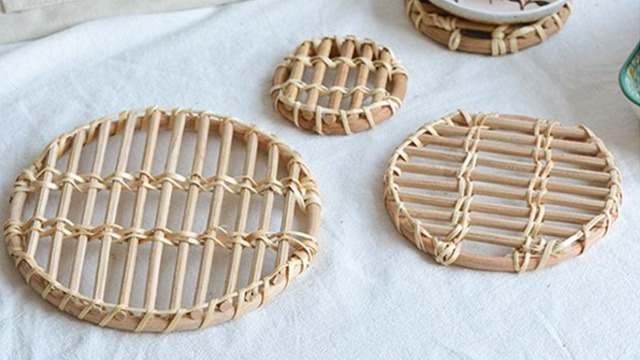 11 Japanese-Style Hand-woven White Rattan Coasters and Trivets
If minimalist is the theme of your kitchen, you'll adore this set of coasters and trivets. These come in a range of sizes, from 8 cm which is good enough to hold your glass or mug, and up to 17 cm which can safely keep your kitchen counter insulated from a hot pot.
8/10/13/17CM Japanese Style White Rattan Hand-woven Coffee Table Insulation Coaster, starting at P84, Shopee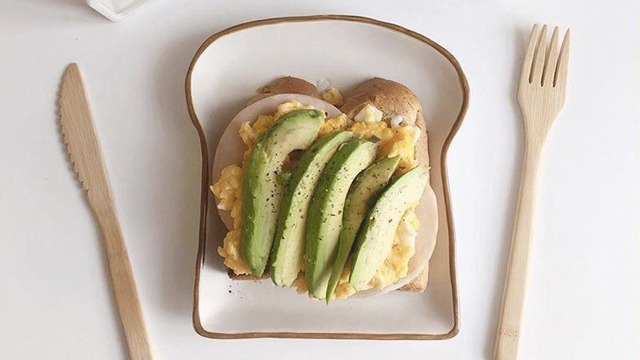 These Cute Food-Shaped Plates Are What's Missing In Your Kitchenware Collection
Posted in:
News + Trends
***
Thinking about what to cook next? Join our Facebook group, Yummy Pinoy Cooking Club, to get more recipe ideas, share your own dishes, and find out what the rest of the community are making and eating!
Got your own version of the classic dishes? Pa-share naman! Get your recipe published on Yummy.ph by submitting your recipe here.