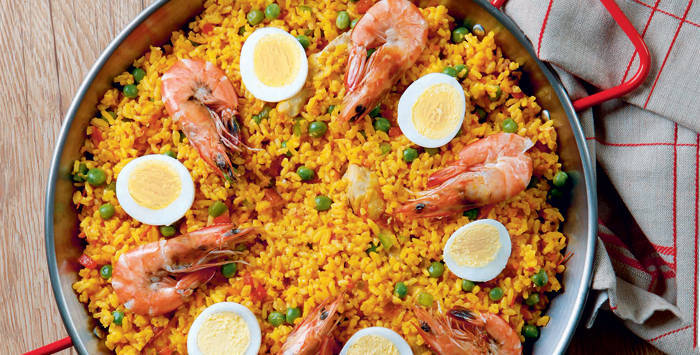 Saffron is one of, if not, the most expensive spice in the world! It's a spice that comes from a part of a flower that grows natively in the Mediterranean.
Why is saffron so expensive? 
It's actually not the spice itself that makes it so expensive but it's the way that it needs to be harvested that makes it so costly. The part of the flower is harvested by hand and since each flower only has three of these saffron strands, just one kilogram of this small and almost weightless spice would need thousands of flowers to be harvested. 
The good news is that you do not have to use saffron if you cannot afford or even find it in the supermarkets or spice shops. There are a few natively grown ingredients that you can use as a suitable saffron substitute, especially if you're making arroz Valencianca for the holidays or a big celebration. 
Use these saffron ingredient substitutes to dye your arroz Valenciana yellow for that festive look.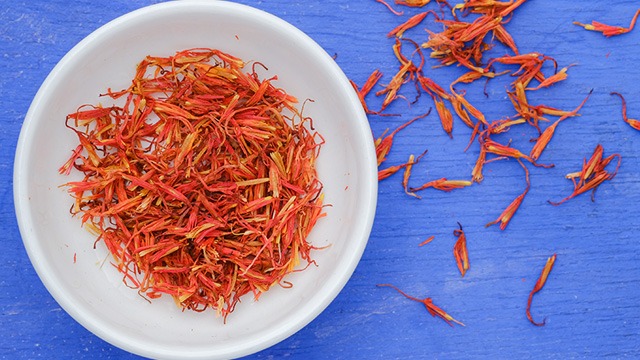 1 Kasubha or safflower 
Have you ever eaten at a local lugawan or gotohan and noticed that the porridge is yellow? You might have even noticed that it has red strands swimming with the rice. Popularly known as "local saffron", those red strands are kasubha. While it looks very much like the saffron strands, it is not saffron. Kasubha is from the safflower. Just like real saffron, the red petals of the safflower can also dye your food a lovely yellow color but doesn't impart any taste.  
It's not as popular as other saffron substitutes but you're going for the look as well as the color of the saffron, this is the most similar in both look and color as the real thing. To use kasubha, simply add the strands to your dish until the petals release its color. A small pinch or two is all you will need. 
2 Luyang dilaw or turmeric 
This brightly colored root is used in many dishes. The luyang dilaw or turmeric root is a stain that is hard to remove, whether it's from your hands or from your cutting board. That's why many people prefer using this in its dried and powdered form so it's less prone to accidental stain. 
For your arroz Valenciana recipe, the fresh turmeric root can be used to add both color as well as its subtle flavor to the dish. Turmeric has an earthy taste, and if used in larger amounts, can have bitter and peppery notes that is quite unlike the ginger that we know. However, you only need about 1 tablespoon fresh turmeric in the recipe to give it taste bright yellow hue that you're after. 
To use luyaw dilaw, simply peel and then, either chop or grate the amount you need to add to the dish. You might want to wear gloves and protect your chopping board while working with this staining ingredient.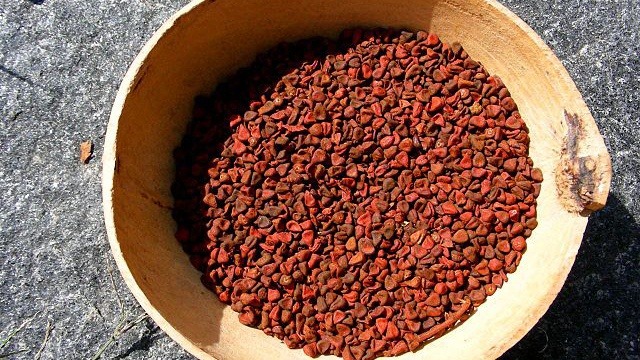 3 Atsuete or annatto seeds 
Another natural food coloring that is widely used in many dishes is the atsuete or annatto seeds. If you have eaten Java rice with Pinoy pork barbecue or chicken inasal, the yellow color is all thanks to the atsuete. If you have made kare-kare sauce from scratch, you have used atsuete, too. 
You might have even used the powdered version of atsuete. While this is super convenient, it should be noted that the many atsuete powders have cornstarch or other ingredients added to the mix that might not make it the best version of the ingredient to use in your recipe. 
ADVERTISEMENT - CONTINUE READING BELOW
Recommended Videos
When using atsuete or annatto seeds in your recipe, simply soak the seeds in water or saute in oil over low heat until the seeds have released its color into the liquid. Discard the seeds and use the liquid as stated in the recipe.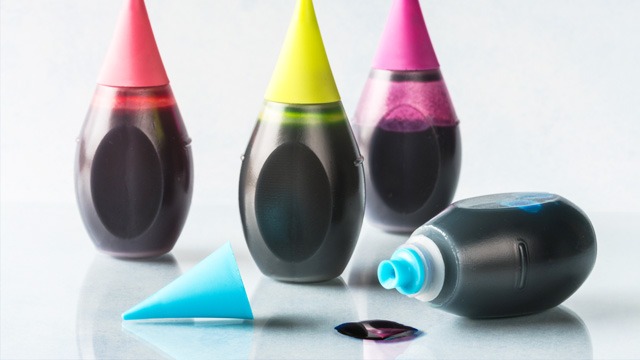 4 Yellow food coloring 
When you cannot get your hands on kasubha, turmeric powder, or atsuete in the spice section, nor is there any fresh luyang dilaw in the produce section, don't worry. You can turn to yellow food coloring to dye your arroz Valenciana the lovely yellow color it should be. Add it by the drop and mix thoroughly after each addition, so you don't go overboard with the yellow color. 
While using these substitutes may sound like you're cheating, remember that food is all about feeding all the senses, including the sense of sight and taste. If it looks appetizing and tastes delicious, you did a job well done. 
***
Thinking about what to cook next? Join our Facebook group, Yummy Pinoy Cooking Club, to get more recipe ideas, share your own dishes, and find out what the rest of the community are making and eating!
Got your own version of the classic dishes? Pa-share naman! Get your recipe published on Yummy.ph by submitting your recipe here!