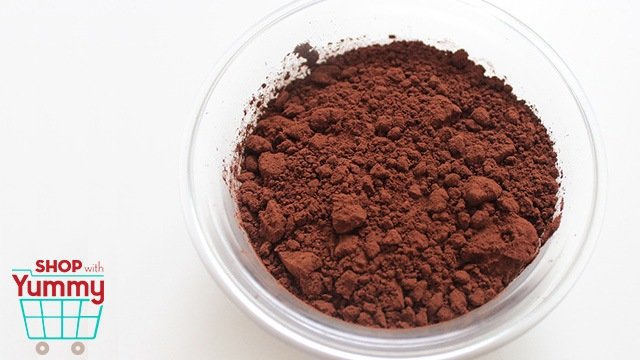 Cocoa powder is a must for bakers who love the deep, dark, intense taste of chocolate. Use cocoa powder in your brownies, cakes, cookies, and no-bake creations! Remember: it's also great to know which kind of cocoa powder you should be using for your recipe. Read this article to make sure you're shopping for the right kind:
Cocoa powder, both natural and Dutch-processed, can be found in every major supermarket. First, check the aisle that holds all the baking goods. Many brands hold natural cocoa powder, which is the best kind for baking because of its high acidity (acid reacts with leavening agents like baking soda and baking powder to make your baked treats rise).
You can also stroll over to the aisle that holds ground coffee and instant chocolate mixes—you will often find your Dutch-processed cocoa powder here. If you see the label "Dutch-processed" or "Dutched" on your cocoa powder, this means that it is a less acidic, milder version of natural cocoa powder.
What are you waiting for?! Go bake a chocolate cake!