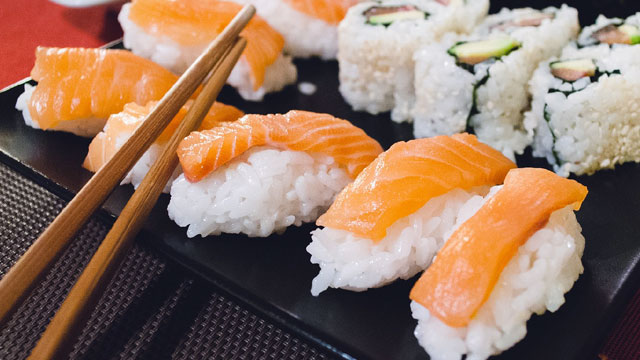 Sushi-grade fish is high-quality, fresh fish that you can eat raw. Shopping for it can be a little tricky—if no cooking is involved, you will want to get the absolute best market haul possible. Here are a few tips for shopping for sushi-grade fish:
1 Bring a cooler along with you.
As soon as you purchase your fish from your supplier or market, place it in a portable cooler with ice or blue bags. If you are traveling and hit an unsuspected traffic jam on the road, you will want your fish to stay as fresh as possible.
2 Trust your instincts.
Fresh fish should smell like fresh catch from the ocean, and nothing else.
3 Consume within 24 hours.
Sushi-grade tuna is often sliced upon request, so try to use it within the same day that you purchase it. Otherwise, freeze it for 24 hours to kill any bacteria or parasites, defrost safely, then prep and consume.
You can shop for sushi-grade tuna and salmon in Manila in any Marketplace by Rustan's branch. They will have prepared sushi and sliced sashimi on display, but will also slice fresh slabs of sushi-grade for you upon request. Go ahead and make your own D-I-Y poke bowl at home!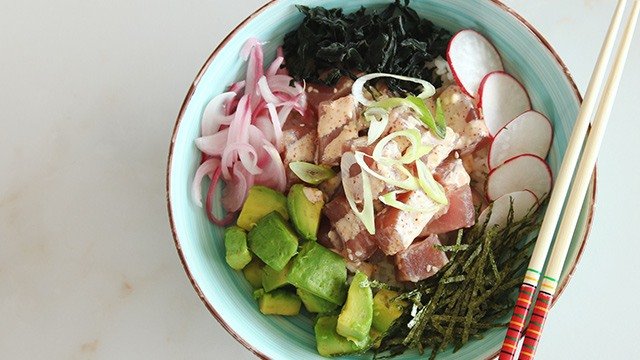 WATCH: How to Make a Poke Bowl
Posted in:
Cooking
Click here to see a list of Marketplace by Rustan's branches.