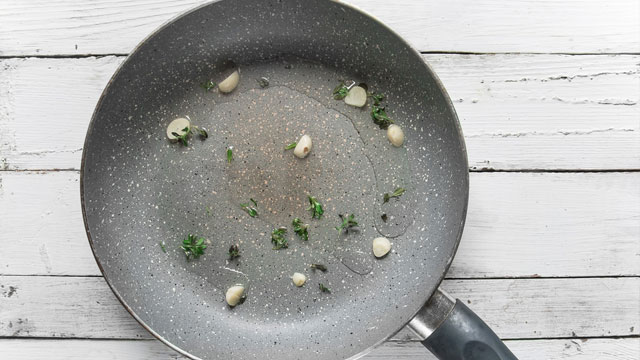 A nonstick pan is an essential part of your cookware collection. It's the pan you reach for especially if you're a fan of Sunday morning pancakes or just appreciate the way it gently treats eggs no matter how you like it cooked. The nonstick pan is the go-to pan that many of us use on a daily basis. 
However, the pan has a lifespan, and depending on how well the pan is made, especially the coating, the time before it needs to be replaced ranges from pan to pan. There are the signs you need to watch out for to tell you that your nonstick pan is due to be replaced: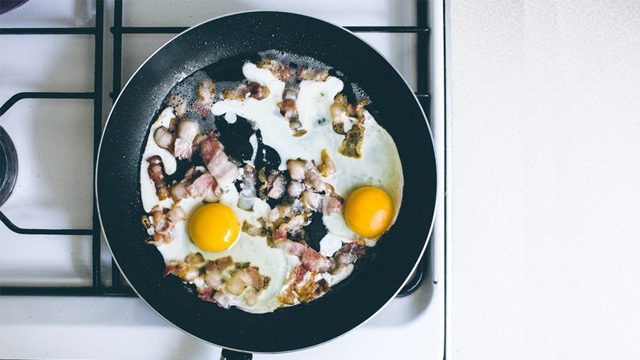 1 Food sticks to the pan. 
The coating of the pan is the most essential part of your nonstick pan. With this slick coating, you can fry eggs, scrambled or sunn-side-up, without any worry that it will stick to the surface. You can even cook without any additional oil! It's this quality that makes it so useful and essential in any kitchen. 
Unfortunately, this same coating is what will show the first signs of wear and tear. Once food starts to stick to its surface, there is no going back. You cannot make the surface nonstick like you would if it were a cast-iron pan, so once it starts sticking, you should prepare to look for a replacement. 
2 The nonstick coating is peeling off. 
Another sign that says your pan needs to be replaced is the coating peeling off. This can be a factory defect in which case you need to need to have it replaced by the store. However, there are some cases where the coating peels off because it was scratched and loosened the coating from the pan. These are the kinds of pan you should avoid despite the coating being proven to be non-toxic and relatively safe to accidentally ingest. 
In any case, the pans should be replaced once the coating starts to peel off because the exposed metal underneath usually will make your food stick.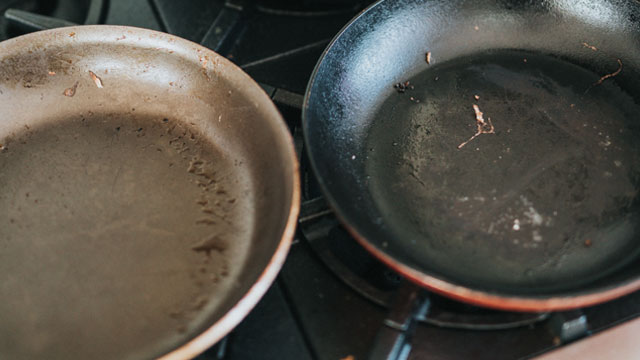 3 The surface of the pan is scratched.
The other culprit of sticking food and coatings peeling off can be you and your cooking utensils. You may be scratching the nonstick surface and gradually removing the coating. This is common and despite claims that nonstick coatings are tougher than ever before, the coating will still be vulnerable to scratches. All those scratches will build over time and eventually, you will need to replace that pan. 
Are you seeing these signs? That's okay! Remember that the normal wear and tear of daily cooking will force you to replace your nonstick pans so it's best that you're prepared with a choice of replacement. Here is more information about nonstick pans plus tips on how to choose the right pan for your kitchen. 
***