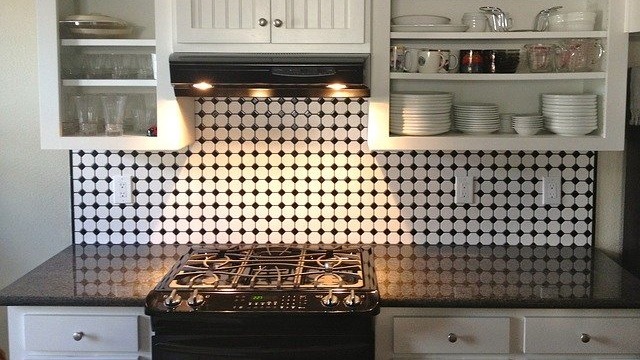 Small kitchens are notorious for having little to no spare space for the most basic of items on the counter. It's a difficult task when you have to prepare more than a couple of ingredients in your small kitchen since space is such an issue! 
When your kitchen is too small even for the most basic of tasks for you to achieve, these smart prepping tips are perfect for small kitchens.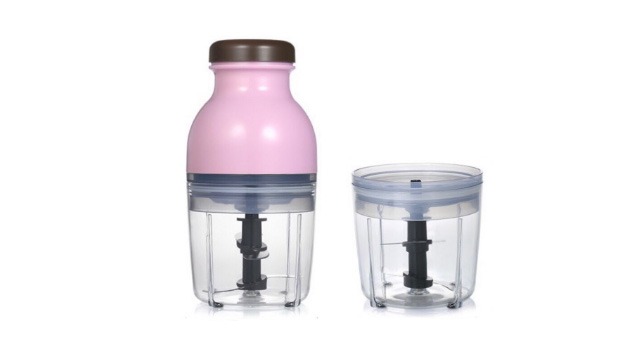 1 Buy small appliances with many functions. 
Small kitchen countertops don't really have room for many appliances so when it comes to choosing appliances for your small kitchen, choose small kitchen appliances. Not only should you choose small kitchen appliances but you should also choose ones that do more than one task for you in the kitchen. Mini choppers like this one don't only chop food but it can function as a blender as needed. It can even function as a grinder in a pinch! 
Other small kitchen appliances you can choose are toaster ovens with more functions, a rice cooker and pressure cooker in one, or using a single burner-induction cooker that you can put away in a cupboard once you're done cooking.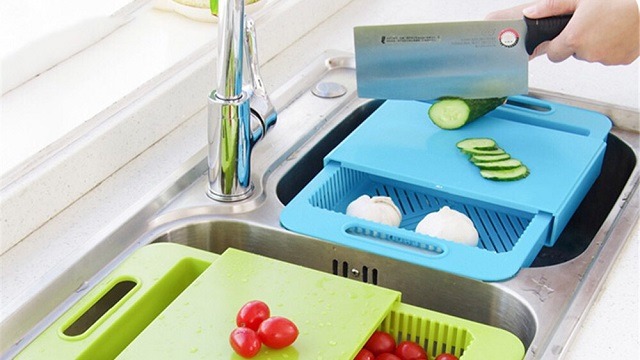 2 Use a large, multitasking chopping board. 
You can cut, chop, and slice with more confidence when you have a large chopping board. The downside to a large chopping board is that it takes up more room than you may have, especially in a small kitchen. That's why chopping boards should be more than just a chopping board. This multitasking chopping board lets you chop your vegetables after you've rinsed, drained, and stored it in the basket under the board. 
3-in-1 Chopping Board Basket, P190, Lazada.com.ph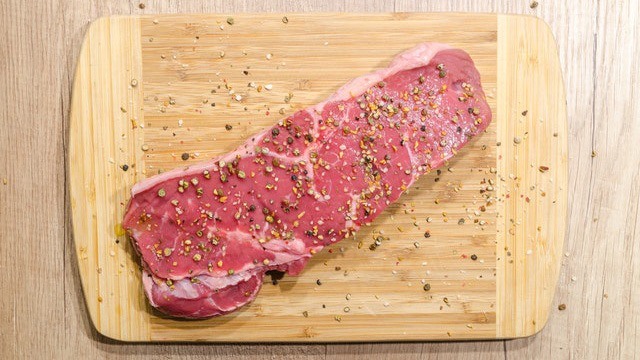 How To Choose The Right Chopping Board
Posted in:
Prepping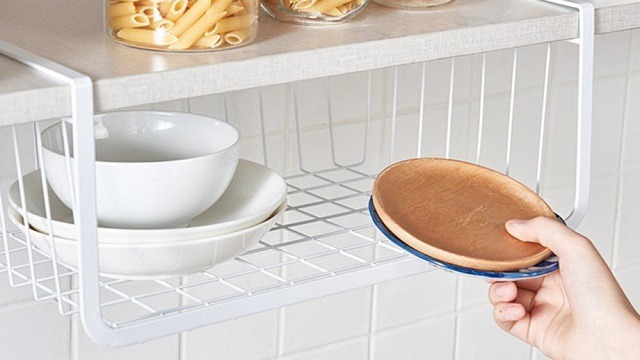 3 Go up and under. 
Since small kitchens have limited countertop space, you really do need to not only prep smarter, you also need to store your kitchen items smarter, too. The best tip for small kitchens when it comes to storage is to look under shelves for more storage. That's why hanging shelves and baskets like this one can be a lifesaver for small kitchens. 
Shelves that use up space that otherwise would not be used free up space for you to do all your prepping without the hassle of moving things around. 
Metal Wire Under-Shelf Hanging Storage Basket, P372, Lazada.com.ph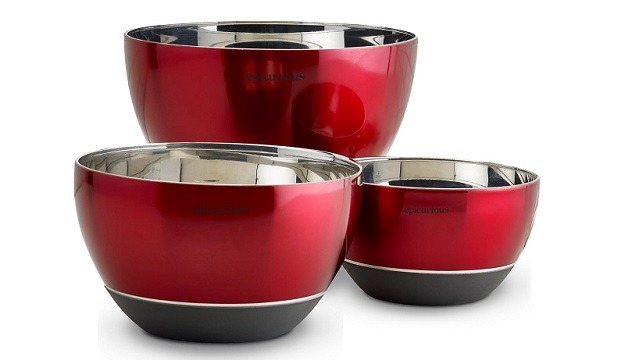 4 Be a minimalist. 
Channel your inner Marie Kondo and become a minimalist. Your kitchen is already small and having more items than it can hold can lead to bigger problems when you need more space than all your items can give you. That's why it's a great idea to not only keep your kitchen items to the minimum but to also have items that save you space like nesting bowls like these which can be stored within each other. 
Epicurious 3-Piece Stainless Mixing Bowls with Silicone Bases in red or gray, P999, Lazada.com.ph
ADVERTISEMENT - CONTINUE READING BELOW
Recommended Videos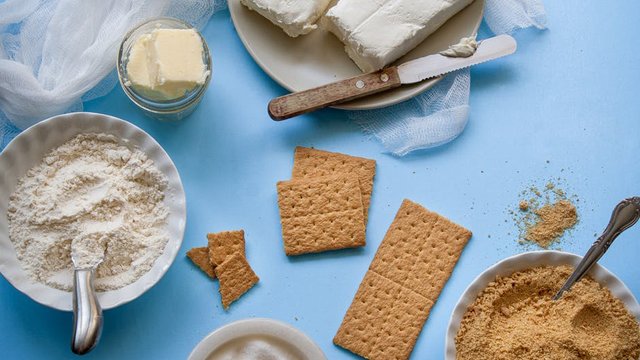 5 Baking Essentials For Beginners
Posted in:
Baking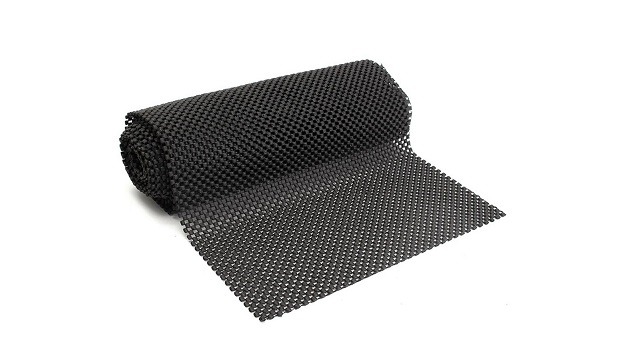 5 Work safer with a nonslip mat or stick-on rubber buttons. 
One of the worse things that can happen in any kitchen is for an accident to happen, especially when it involves using a knife. Countertops are nonslip surfaces so using nonslip mats like this one under your chopping board, mixing bowls, and even your platters while you are using it can prevent any mishaps from occurring. Antislip rubber buttons that can be stuck onto the bottoms of the legs of appliances will help you do all your prep without any worry that you will accidentally knock it off the counter as you prep something else. 
Multipurpose Non-Slip Mat, P239, Lazada.com.ph
Self Adhesive Rubber Feet, P105, Lazada.com.ph
There are many ways to work in a kitchen that's smaller than you're used to. The key to cooking in small kitchens is knowing how to make use of all the available space you do have and taking advantage of useful items to make your everyday chores easier to accomplish. 
ALSO READ: