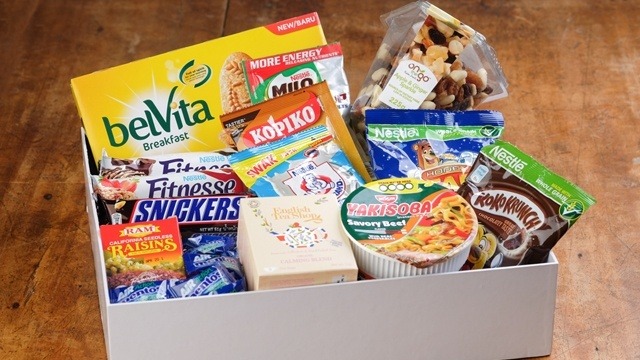 Always getting hungry in the office grabbing whatever is sold at the nearest convenience store or wasting money on coffee shop favorites? Make sure you have food stashed in your cubicle for when you need to pull in all-nighters, when you're stranded in the office, or when you need an afternoon pick-me-up: 
1 Cereal/Cereal Bar/Granola Bar
When you're feeling hungry, it's best to munch on whole grain cereal which will help you stave off hunger. Choose from an array of flavors available, from chocolate to fruity cereal—there's a flavor for everyone. Unopened cereal lasts for 6-8 months. It's best to choose individual serving packs so you make sure you get a fresh batch every time you open it for merienda. 
2 Dried Fruit + Nuts
Dried fruit is basically nature's nutritious candy, which means you get an energy boost from this snack. Pair your dried fruit with nuts for extra crunch. Nuts on the other hand, is brain food. Trail mixes generally last for two weeks to a month if you follow a DIY recipe at home or are repacking them yourself. Just make sure your container is airtight and you keep it away from sunlight, humidity, and heat. If you buy vacuum sealed packages though, they're guaranteed to last longer!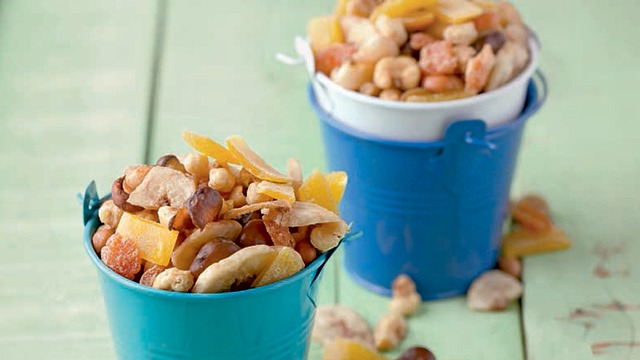 Pinoy Trail Mix
Posted in:
Recipe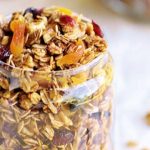 Fruit and Nut Stovetop Granola
Posted in:
Recipe
3 Cookies or Crackers
Sometimes hunger comes a little earlier than expected and you can't wait for lunch. Buy yourself some time and munch on some cookies or crackers. They're quick, delicious and you can stuff one in your bag. Breakfast cookies with a cup of coffee and fruit can also be good as meals. Make sure to check the expiry date even though it's considered a non-perishable good.
4 Chocolate Bars
Emergency go-bags actually also include chocolate bars on the list for a good reason. Apart from being portable happiness, chocolate, sugar, and nuts give you that much needed energy boost in the middle of a slow day.
5 Powdered Milk
Milk alone can actually make you full because of all the vitamins, minerals, and healthy fats. If you don't like drinking milk, you can use it for your cereal, coffee, oatmeal or your instant champorado. Best part about is that an unopened pack can generally last 18 months. Opened, it can still last for 3 months. We advise buying individually packed ones which will also save you the hassle of a measuring spoon.
6 Instant Coffee or Powdered Chocolate
Or both, depends on what you like. Everyone needs a little pick-me-up every once in a while. If you need coffee daily, this will also save you a lot of money. 
7 Mint Candies
Possible life-changing instant meeting? Be ready the occasion with mint candies on hand. Just keep them away from heat so they don't melt.
8 Calming Tea
Everyone gets stressed at work. Take a page from the Brits and keep calm and drink tea. Peppermint and black tea will help wake you up, while chamomile and lavender will help you relax, calm your nerves, and chill out.
9 Instant Ramen Cup
If you've ever been stuck in the office and all the food shops are already closed, a ramen cup will save you. More so if you accidentally spent the last of your money in your wallet! Be sure to check the expiry date, which usually range from 2-12 months.
ADVERTISEMENT - CONTINUE READING BELOW
Recommended Videos