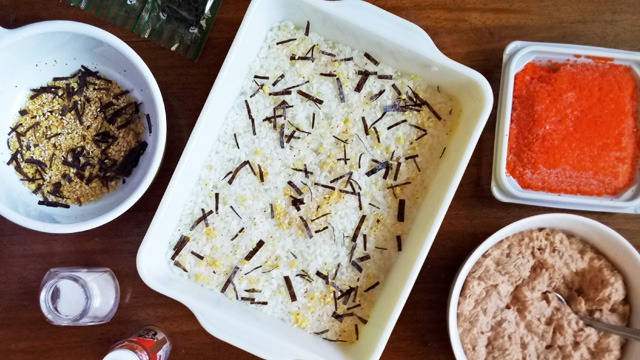 The sushi bake food trend is a quarantine food trend that might be here to stay! This easy-to-recreate-at-home dish is a combination of sushi ingredients arranged in layers instead of in rolls. While that makes eating it a different experience, the wonder of this trend is that there is little to no skill involved in making it.
After all, piling food on top of each other or layering food is easier than trying to perfectly roll sushi. Plus, there are no special equipment involved either, just special ingredients that will make your sushi bake that much more delicious.
What's important is that the ingredients you do use are what make your sushi bake variant delicious to you.  
The most common way of making this trendy food dish is to layer several ingredients. Here are the layers of the sushi bake, starting from the bottom going up:
1. Sushi rice, cooked until tender and sticky, and seasoned with a mixture of rice vinegar, sugar, and salt 
2. Furikake, a popular Japanese rice topping mix of shredded nori, black and white sesame seeds, and chicken powder 
3. Your choice of shredded seafood (kani or crab sticks or cooked salmon fillet) mixed with Japanese mayonnaise, cream cheese, and a little hot sauce.  
4. Roe, either tobiko (flying fish roe), masago (capelin fish roe), or ebiko (shrimp roe).  
5. Additional toppings as desired (more Japanese mayo, furikake, hot sauce, etc) 
This is then gently baked just until the layers are either heated through or the mayonnaise browns or develops some color. It's served with seasoned nori sheets cut to size. 
While the crab sticks and the salmon have become the standard seafood to use in the sushi bake, these two are not the only seafood you can use in it. Here are all the different seafood topping ideas we think you can use to top your sushi bake: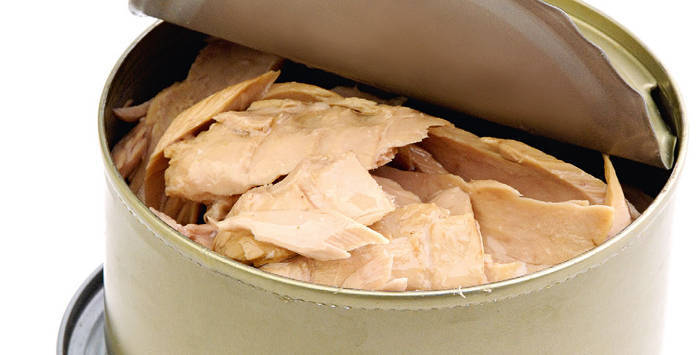 1 Canned Tuna
One of the most common canned fish in your pantry can make this sushi bake more affordable for you to make more often! Since crab sticks are perishable and salmon is expensive, the canned tuna is a great alternative to these seafood toppings. Plus, it's a no-cook substitute that can taste just as delicious!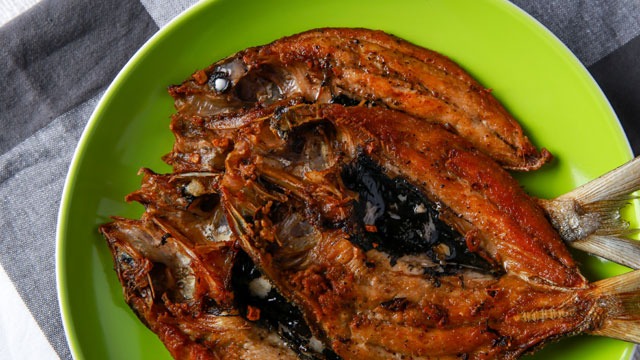 ADVERTISEMENT - CONTINUE READING BELOW
Recommended Videos
2 Flaked Daing Na Bangus
What we love about the daing na bangus is that it's already deboned for you by your fish vendor and it's seasoned perfectly, too. This makes cooking and flaking this for your sushi bake easy! Plus, since it's seasoned already with a tangy, garlic marinade. Just a little bit goes a long way to making your sushi bake supremely delicious!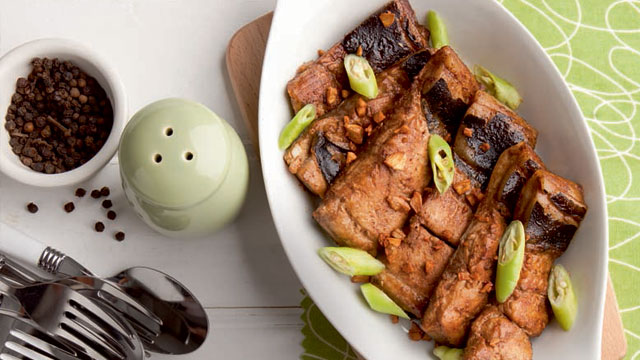 Bangus Salpicao Recipe
Posted in:
Recipe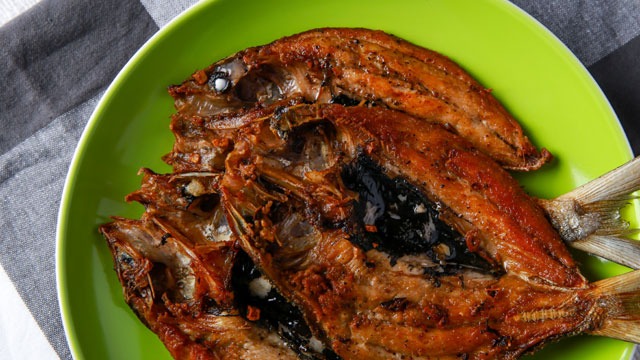 Daing na Bangus Recipe
Posted in:
Recipe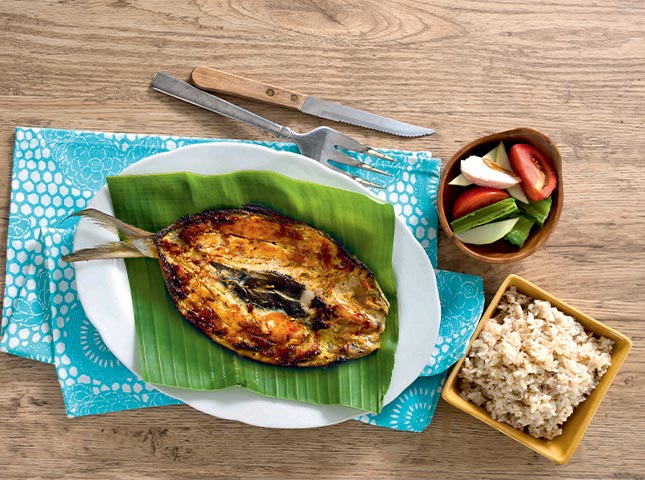 Bangus Inasal Recipe
Posted in:
Recipe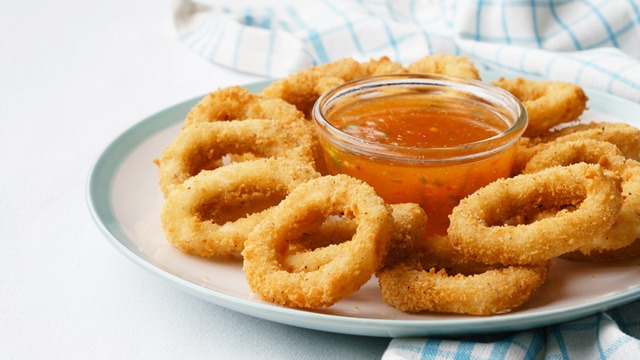 3 Squid rings
Squid doesn't have to be in rings to use for your sushi bake, but these are the easiest squid to use since there is no need to prepare a whole squid! Plus, these are easy to cook! Give these rings a quick chop after rinsing well then either steam a few minutes or blanch in boiling hot water for a few seconds before tossing with some of that delicious Japanese mayonnaise.  
Want to give your sushi bake a crunch? Sprinkle toasted breadcrumbs on top! It's the crunchy part of the calamari you're looking for.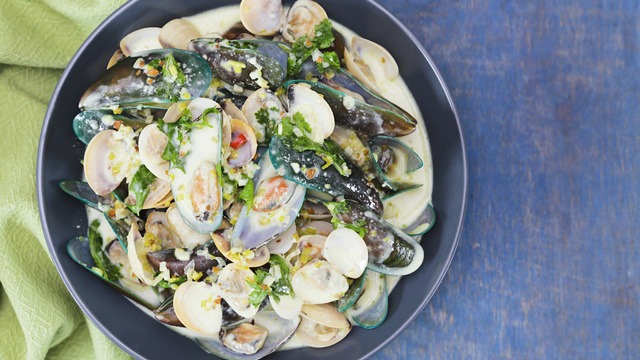 4 Chopped Tahong, Clams, and Other Shellfish
When it comes to seafood, it's the shellfish that usually goes unnoticed. Give these meaty shelled seafood a chance! You can prepare these beforehand in a broth made of ginger, fish sauce, and water then sort out the cooked from the uncooked shells. Then either roughly chop up before mixing with the mayonnaise and voila! An easy shellfish version that's loaded with umami flavors. You can even use the broth for your sushi rice to give it a truly shellfish theme throughout the entire dish!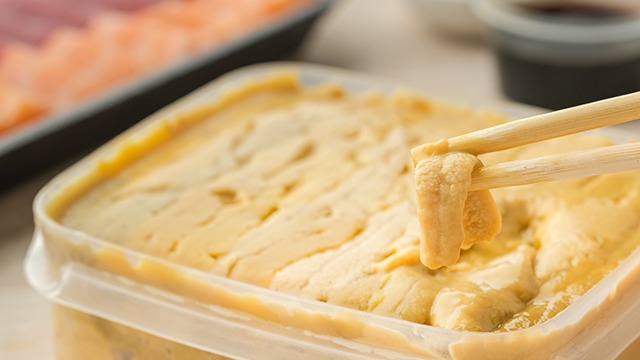 5 Uni or Sea Urchin Roe 
Uni or sea urchin roe is a delicacy that you will have to experience to fall in love with. What makes this available for us to use on our sushi bake is the fact that these containers of luscious uni can be delivered to your doorstep from Cubao Farmers Market. They even deliver some of the freshest sashimi of tuna and salmon, too!
For this topping, we suggest swapping this out for the tobiko instead of the crab or salmon. You can serve this on the side so each eater can place a delicate uni on top of their wrapped sushi bake before taking a bite.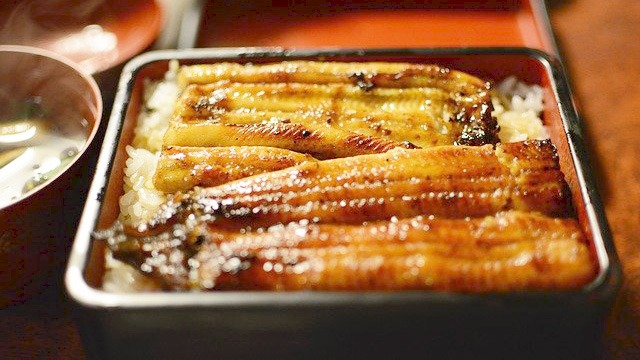 6 Unagi or Freshwater Eel 
Unagi is a freshwater eel, and these are succulent strips of fish. This is easy to source since you can drop by the frozen seafood section of your local major supermarket and find it available already smoked and seasoned. It's ready to eat as soon as it's heated through! Just flake and use as you would any other flaked fish. 
If you miss having the unagi rice meal you used to enjoy at the Japanese restaurants, this is a great option to try at home.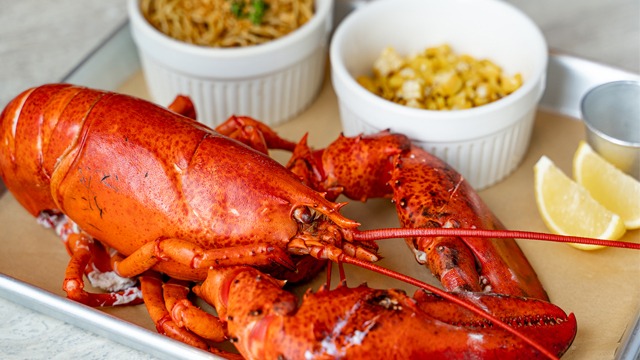 7 Lobster
This may be the most decadent of seafood to add to your sushi bake but if you're looking to celebrate something extra special, why not invest in making this happy time a super delicious and luxurious one, too? You can find freshly cooked Maine lobsters in the frozen food section or contact your local seafood delivery service for their options. Then it's just a matter of steaming these and breaking these down to get to the succulent flesh on the inside. A light toss in mayonnaise and it's ready to be spread on top.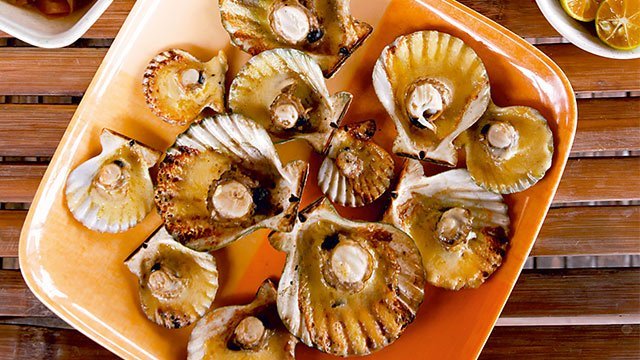 8 Scallops   
Another indulgent ingredient but nonetheless still delicious, scallops don't need to take a toll on your wallet. Take a look at the frozen seafood section of your local major supermarket again and you may find packs of frozen bay scallops or small scallops. These are just as sweet, tender, and delicious as the bigger sea scallops. What's great about these small scallops is that you don't 'need to do anything else to them other than thaw and lightly steam before tossing in with the mayonnaise dressing.  
Sushi bake can be topped with almost anything you want! Give these other seafood choices a chance to be made your favorite sushi bake ingredient. 
ALSO READ: 
***
Thinking about what to cook next? Join our Facebook group, Yummy Pinoy Cooking Club, to get more recipe ideas, share your own dishes, and find out what the rest of the community are making and eating!
Got your own version of the classic dishes? Pa-share naman! Get your recipe published on Yummy.ph by submitting your recipe here!