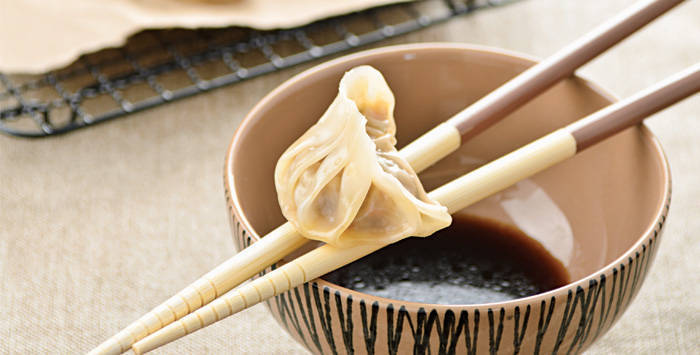 Master making these Japanese dumplings at home by learning the easiest fold-and-pleat technique! Don't be intimited: making gyoza is much easier than you think.
1 Place one wrapper on the palm of your hand. Put 1 teaspoon filling in the center.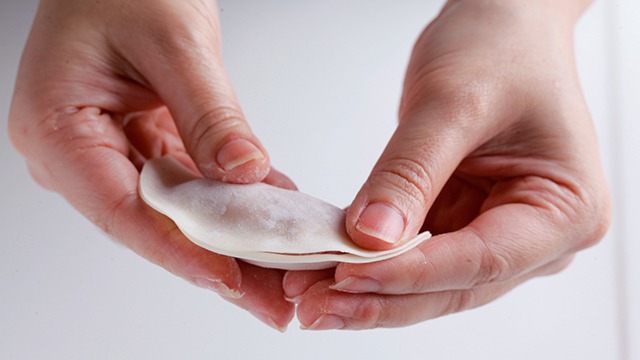 2 Brush outer edges of the wrapper with water. Fold it in half.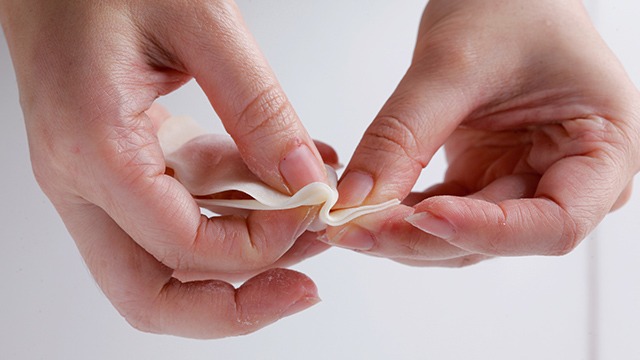 3 Start making a pleat on top of the wrapper. As you fold each pleat, press the pleat tightly against the wrapper using your other thumb and index finger.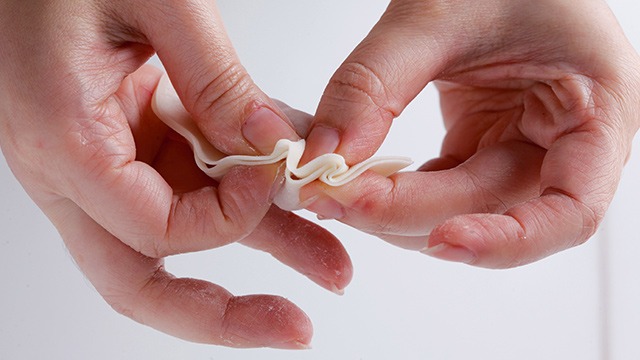 4 Continue pleating until the entire dumpling is sealed.
Wasn't that easy?
Watch this video for a full gyoza recipe!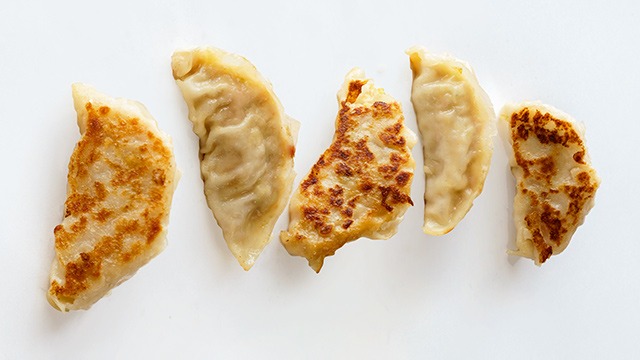 Gyoza Recipe
Posted in:
Recipe
Lesson originally appeared in the March 2016 issue of Yummy magazine.