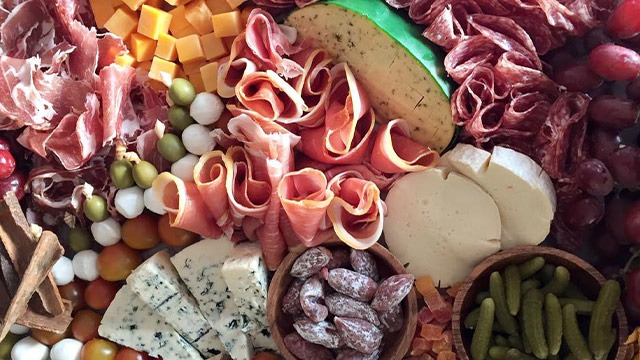 Aperitif.ph has some of the most beautiful spreads out there: jam-packed boards of deli meat, cheese, crackers, and everything between make for the best addition to your dining table. Founder Kara Zulueta has useful tips on making a stunning cheese and meat platter of your own at home:
1 Collect trays from travels or from your local craftsmen. There are many local stores with amazing wooded trays made by Filipino tribes.
2 Always lay out the big cheeses first and work around them.
3 Handle the cold cuts lightly and allow them to breathe, don't just throw them in the platter. Take time to position them on by one.
4 Remember to fill out the remaining space left with olives, pickles, nuts, dried fruit or crackers.
5 Get creative, make patterns out of sliced cheeses, and go with the flow.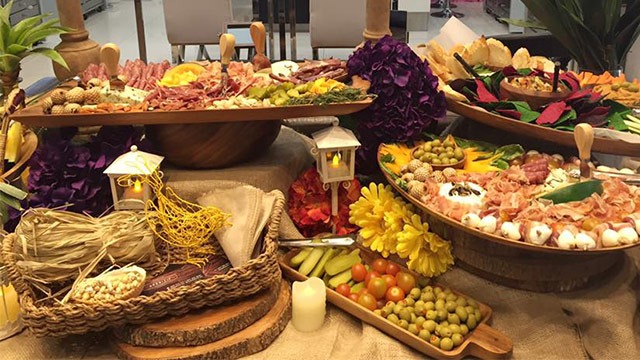 Aperitif.ph does customized party spreads which include a fruit platter, charcuterie platter, and crostini platter with three dips. Buffet-style table styling is also included in the package. Orders must be made at least 5 days in advance. For more information visit their Facebook and Instagram pages, or contact 0917-573-7171.