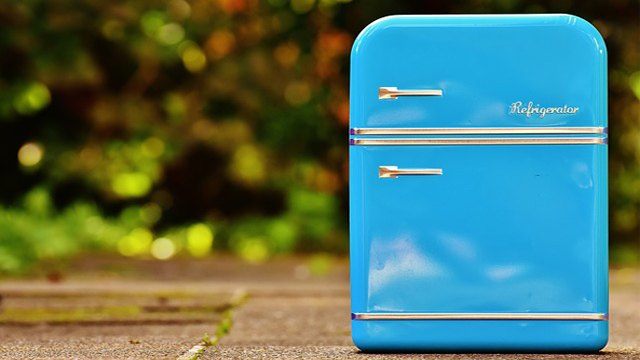 Are you having trouble with your small refrigerator? It's not time to give up and buy a new one! Here are some tips so you can do to maximize your refrigerator at home:
1 You need to locate all nearby food stores.
Often times, what causes us to question the size of our refrigerator is when we overshop. To gain the confidence of only shopping for things you need and not hoarding items in your refrigerator, you need to think of all the surrounding food shops around your home as an extension of your own shelves. Find out where the nearby shops, markets, stores, groceries, convenience stores, and even sari-sari stores are. You can find routes to take when going home for you to do a quick, on-the-way round of shopping for things you might need for the day or the next.
2 You need a space to keep items that don't need refrigeration.
When we think of pantries, we might imagine those small rooms they have in the movies. It doesn't have to be that, though! It can be a simple cabinet, or a breathable, lidded wick basket. You can keep your fresh fruits and veggies that don't need refrigeration.
3 Know what belongs at room temperature.
Speaking of refrigerating veggies, do you know which ones you should keep out of your refrigerator? Potatoes, root crops, garlic, ginger, don't need your refrigerator. Find out more with the links below.
Also keep in mind that unopened condiments, carton packages, and canned goods will do great outside the refrigerator. For milk and cream, make sure that if you bought them at room temperature, you keep them in room temp and only cool them in the refrigerator a few hours before they're needed. Changes in temperature can cause milk products to go bad.
4 Keep your leftovers in check.
If you can, try your best not to have leftovers. If you really have to store leftovers, make sure that they're in proper, lidded containers. Using mugs and plates to store food in the refrigerator is asking for trouble, and also takes up a lot of space.
Another way to keep your leftovers in check is to assign a day to eat all your leftovers. Transform them with some imagination!
5 Buy baskets for small items.
Buy a small plastic basket to place in your refrigerator. You can keep all the small things in there: opened sachets, little bottles, bouillon cubes, and more. This will help you keep track of those small items that can easily get lost or forgotten in your refrigerator.
6 Keep it organized.
Everything should have its place in your refrigerator. Fitting things in is not a simple game of Tetris. Once you forget placing items in the refrigerator, there's a big chance that the next time you find them, they'll already be spoiled.
Now that you know these tips, you'll see that there's so much more to your refrigerator than you thought.