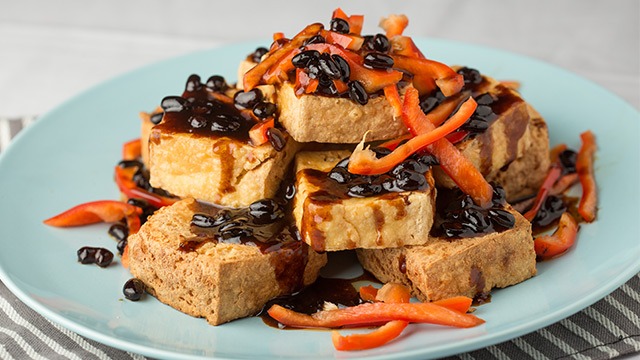 Tofu can be the heftiest meat substitute you can use as an ingredient. Tofu isn't as expensive as meat so it makes it super attractive to those looking for budget-friendly meals that can be made flavorful as well as filling. These dishes that use tokwa can also make your meal plan an affordable meal plan, too.  
If you're looking for these types of recipes, here are tofu recipes that make full use of the delicious sauces and flavors that you can use for dishes that can be made meatless: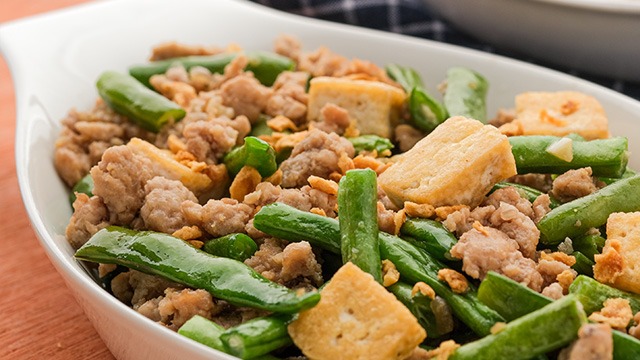 Monday: Green Beans With Tofu and Ground Pork Recipe And Adobong Tokwa Recipe 
Green beans and ground pork is a common combination in dishes. You find these two in the classic gising gising recipes with gata or coconut milk. This version creates a flavorful mix with these two ingredients plus crispy garlic bites and chunks of tofu to bulk up this normally light dish. If you're going meatless, just swap out the meat for crumbled firm tofu. This trick of using firm tofu for ground meat makes a fantastic meat-free option.    
For those who like mixing and matching dishes, you can even prep your second meal of the day in advance. Adobo and gata dishes are a yin-yang flavor food pairing: salty-tangy enhances the creaminess and sweetness of the coconut sauce. If you're looking for a great way to start the week, these two dishes with contrasting flavors can be the way to do it.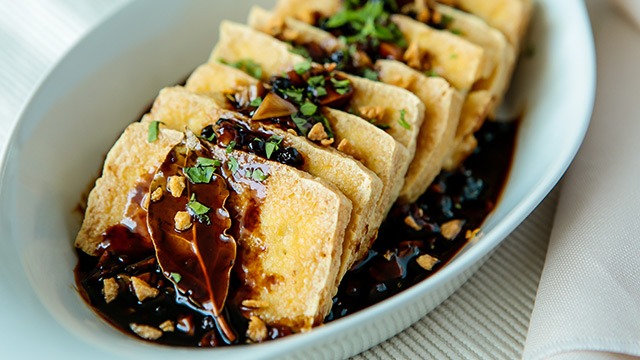 Adobong Tokwa Recipe
Posted in:
Recipe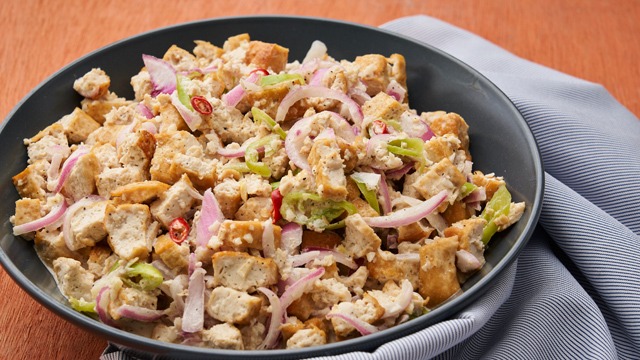 Tuesday: Tofu Dinakdakan Recipe and Tofu in Black Bean Sauce Recipe 
Speaking of meatless recipes that take the place of meat, this dinakdakan dish is a great recipe to help you curb your craving for meat. The original dinakdakan recipe is made with certain pork parts but by making this a vegetarian option, you can swap out all the pork but still achieve the flavorful "sauce" that the original has. 
For your second meal of the day, how about crunchy fried tofu squares topped with a salty, umami-packed sauce? Unli rice might be necessary!  
ADVERTISEMENT - CONTINUE READING BELOW
Recommended Videos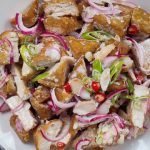 Tofu Dinakdakan Recipe
Posted in:
Recipe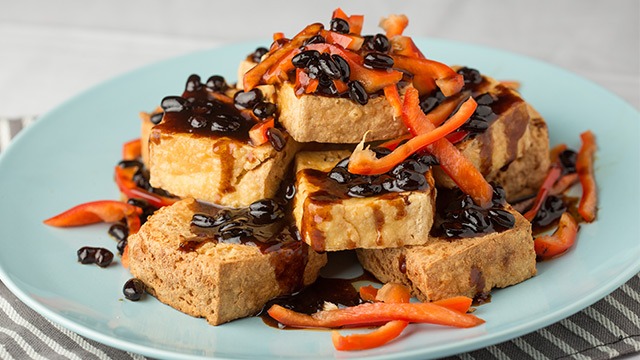 Tofu in Black Bean Sauce Recipe
Posted in:
Recipe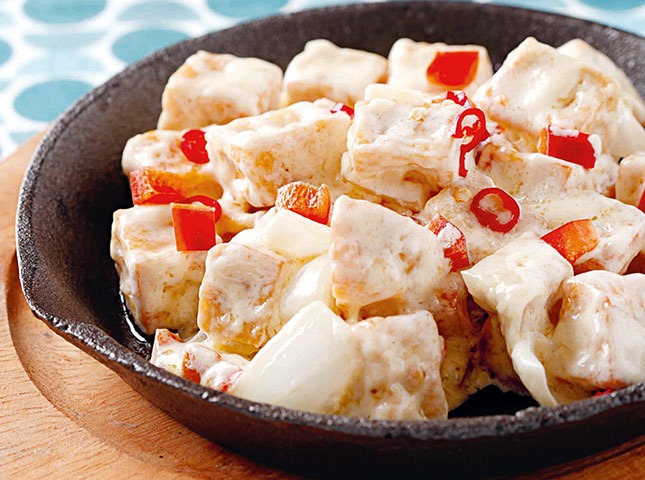 Tofu Sisig Recipe
Posted in:
Recipe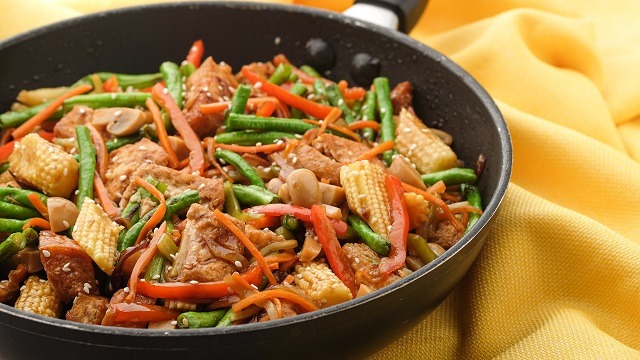 Wednesday: Ginisang Gulay at Tokwa Recipe and Chinese Stuffed Tofu Recipe 
The middle of the week is one of those days that makes you rethink about your choices of dishes. Don't let this hump day make you deviate from your plan! These two super flavorful dishes should help you not change your mind. A simple but veggie-loaded stir fry bulked up with tofu is tossed in a tasty sauce is better than your usual chop suey recipe. Plus, this steamed tofu recipe lets you add a little meat into your meal plan so you're not totally abstaining from meat if you don't want to.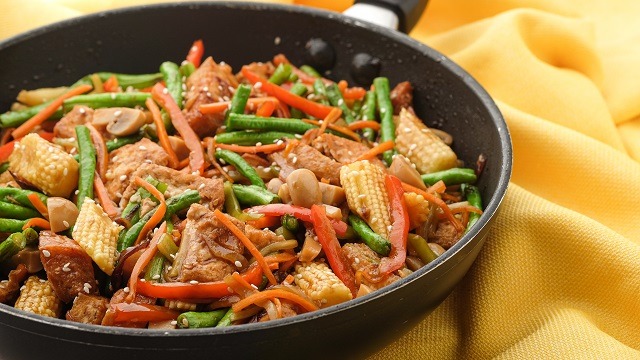 Ginisang Gulay At Tokwa Recipe
Posted in:
Recipe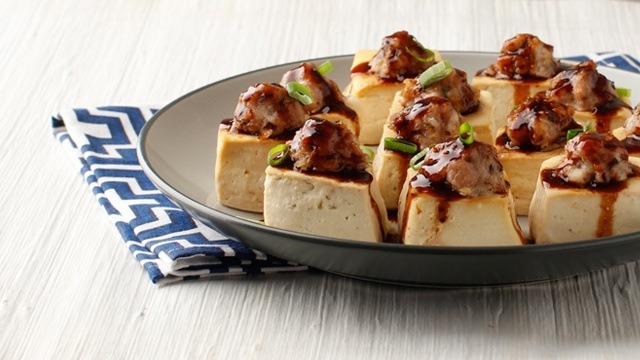 Chinese Stuffed Tofu Recipe
Posted in:
Recipe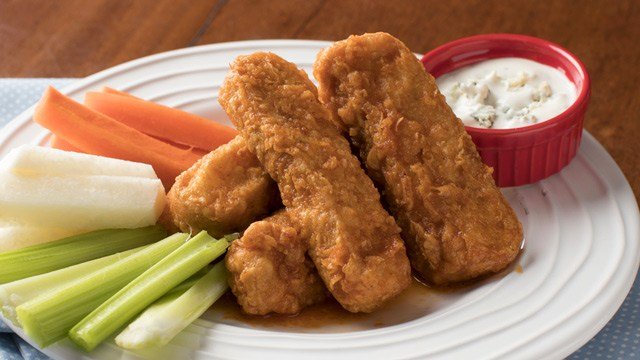 Thursday: Buffalo-Style Crispy Tofu Recipe and Chili Garlic Tofu Recipe 
There's no reason why the tastes and flavors of your favorite meaty dishes can't be a factor in your meatless recipes, too. Spicy, tangy buffalo sauce has a base of hot sauce and butter so it's no wonder that this can be addictive. You can still use that same sauce to toss these battered and crispily coated tofu sticks! You can even serve it as you would any chicken wing, too. 
Spicy flavors can be the theme of the day with this easy chili garlic sauce tossed recipe, too. Those tofu sticks can be made into cubes instead and you can play with two kinds of spicy sauces for tofu.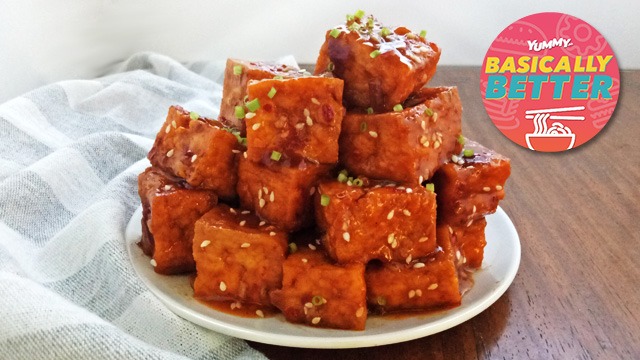 Chili Garlic Tofu Recipe
Posted in:
Recipe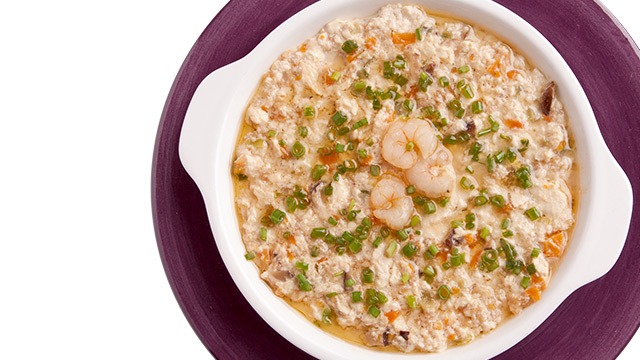 Friday: Steamed Tofu with Shrimp and Tofu Burger Recipe 
Swap out your usual Friday monggo dish for this steamed tofu version of a vegetarian side dish instead? It's flavorful, pairs well with many fried dishes such as fried tilapia or galunggong, and is easy to make, too. 
Just so you can look forward to lunch or dinner, these tofu burgers are loaded with tasty spices that will make you wish it was already the weekend but won't make Friday such a bad day either. You can even make patties to enjoy over the weekend so if you fall in love with these tofu burgers, you can enjoy it again in the next few days.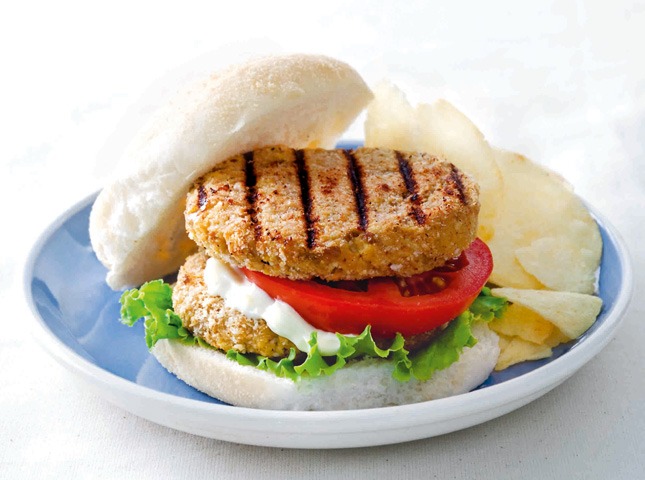 Tofu Burger Recipe
Posted in:
Recipe
ALSO READ: 
***
Thinking about what to cook next? Join our Facebook group, Yummy Pinoy Cooking Club, to get more recipe ideas, share your own dishes, and find out what the rest of the community are making and eating!
Got your own version of the classic dishes? Pa-share naman! Get your recipe published on Yummy.ph by submitting your recipe here!