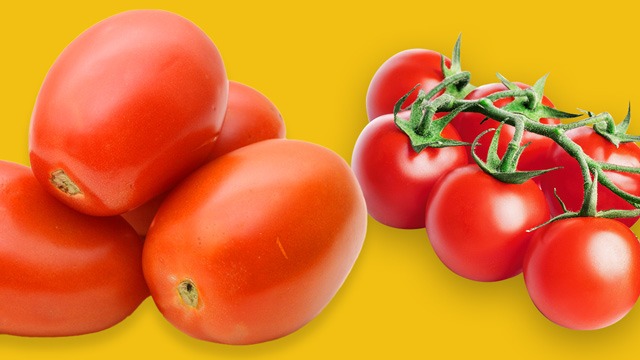 The humble kamatis or tomato is a common ingredient that we use almost every day in our recipes.
It's the third component of the Filipino ginisa together with garlic and onions. This makes the tomato, not just an essential ingredient, but also an important ingredient in many of our local dishes. It's used in the fresh-tasting chicken asado from Pampanga that uses fresh tomatoes, and it's also the main ingredient in the sauces of fiesta-worthy stews such as the kalderetang baka and the party favorite baked macaroni. 
Tomatoes play an important part in making these and other dishes super delicious. 
You can find different kinds of tomatoes on the market but when we talk about tomatoes, we mean the native tomato. We say "native" because this is the kind of tomato that is the most common. You'll find it in the supermarket as well as all the palengkes. It's the tomato that doesn't have another name tacked onto it other than what is: a tomato. As for cherry tomatoes, this imported variant is a delicious tomato but differs in use, taste, and even looks. Cherry tomatoes are commonly used and reserved for salads, but these can also be used in the same way as the native tomato.
While you can use either kind of tomato for your dishes, it would still be good to know how these two tomatoes are different: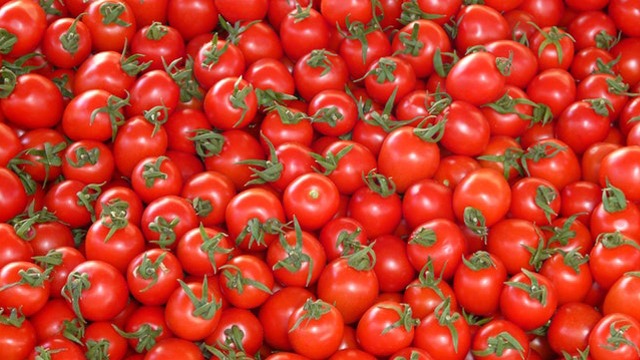 1 Native tomatoes are larger than cherry tomatoes. 
The cherry tomato resembles the fruit that it's named after, the cherry. Unlike its fruit namesake, there is no large pit to consider. Instead, it's the size that it most resembles although it's a little larger than the cherry we are more familiar with, the maraschino cherry. The cherry tomato too is commonly grown in bunches like cherries as well. 
As for the native tomatoes, these are about double the size of the cherry tomatoes and are of a different shape, too.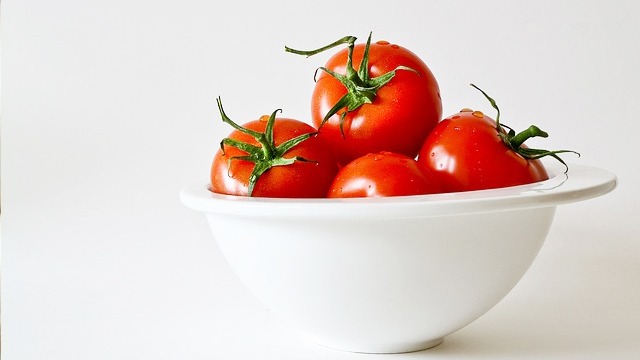 2 Native tomatoes are oval in shape. Cherry tomatoes are round. 
Another distinct difference is the shapes of these tomatoes. Native tomatoes are commonly oval in shape, longer than it is round while cherry tomatoes are usually very round in shape. It makes chopping up cherry tomatoes into even sizes easy since cutting these in half results in perfectly symmetrical half globes. 
3 Native tomatoes are less red and taste more sour than cherry tomatoes. 
Another distinction between these two tomatoes are the color. Take a look at the native tomato and you'll see that it's not quite red when ripe. It's actually a red color with a hint of yellow or it looks like the red color is bleeding into the orange color range. This also means that it's not quite sweet but more sour than another tomato. When it is allowed to become riper, the reddish hue deepens and tastes sweeter but retains the sourness that it's known for. 
The cherry tomatoes meanwhile are vibrantly red in color when ripe. These are commonly picked from the bush already ripe to give it more flavor which is why it's common to see cherry tomatoes in bunches still on the branch. The cherry tomato is less sour than the native tomatoes and also has a thinner, more taut skin which indicates the juiciness of these tomatoes. 
***