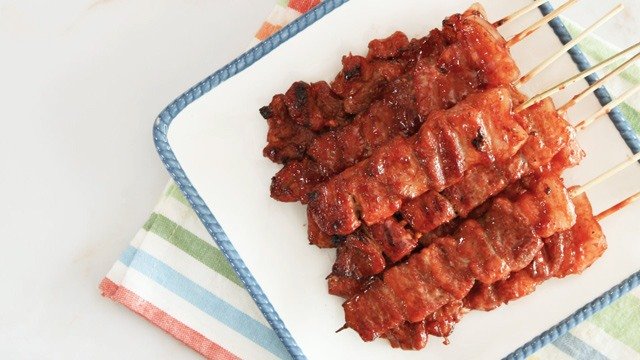 Lemon-lime soda, whatever the brand, is an essential ingredient in Pinoy pork barbecue marinades. It helps create the sweet, tangy, sticky, and charred results that make the Pinoy barbecue a staple in most weekend meals, parties, and family celebrations.
While many add it because it's an ingredient in the recipe their tito, lola, nanay, or cook used, the real reason goes beyond tradition.
Soda is an acid. The carbonation process and the addition of citric acid make it so. And just like any other acidic ingredient in marinades, it tenderizes the meat while enhancing the other flavors that has been added to the marinade. But the great thing with soda is that it is less harsh than citrus juices or vinegars, and thus, soda won't cook the meat before it has done it's job.
For your next grilling session, don't forget the lemon-lime soda. It's just not Pinoy-style barbecue if you don't add the all essential ingredient into the marinade.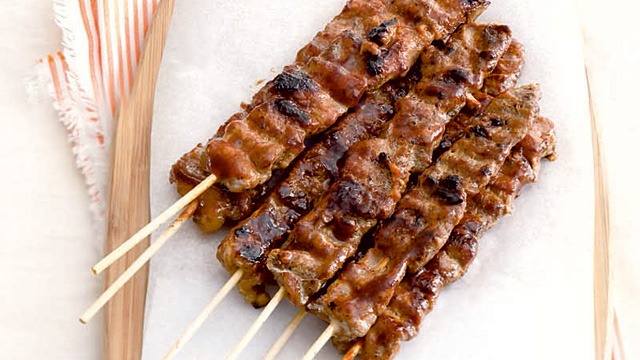 Pinoy-style Pork Barbecue Recipe
Posted in:
Recipe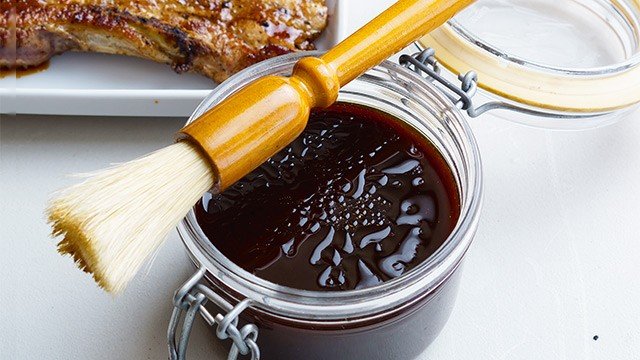 All-Around Barbecue Sauce Recipe
Posted in:
Recipe