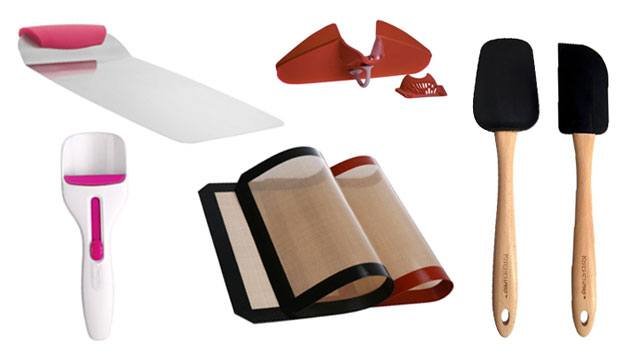 There's a tool out there for almost every need, but when it comes to really needing it and just wanting the newest and coolest tool, how would you know you needed it unless you have it?
When it comes to useful kitchen tools, we have a few suggestions on helpful multitaskers:
1 A strainer that's also a spout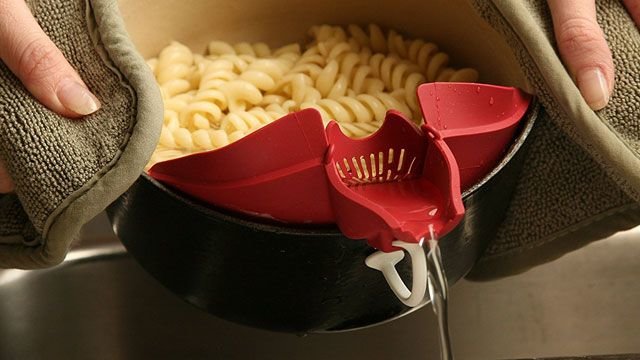 You will never need a funnel, strainer, or colander with this in your kitchen. Need to drain water from freshly cooked pasta? Lock this handy tool to the side of your pot and start pouring. It does the job easily with little mess because of the spout which directs the liquid. That spout has other uses, too.
The next time you need to transfer a freshly-made batch of spaghetti sauce into a jar, just remove the strainer insert and pour away. Even better, this can easily attach to a bowl, too, so you can easily pour batter straight from the bowl onto the griddle or cake pan in one easy motion.
Silicone strainer with spout, P665, from Lazada.com.ph
2 A batter scooper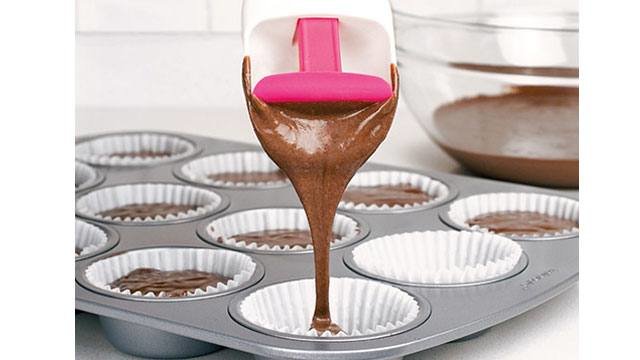 Baking a batch of cupcakes will always be fast, easy, and (finally!) mess-free with a cupcake scoop that not only portions cupcake batter perfectly but also dishes it out cleanly, too. If cupcakes aren't on the menu, you can still use it as a handy scoop, for anything from doling out cereal into a bowl to ensuring every drop of peanut butter is transferred from the scoop and into the cookie batter you're going to be baking.
Tovolo Cupcake Scoop, P795, Rustans' Department Store Makati, Makati City
3 A cake lifter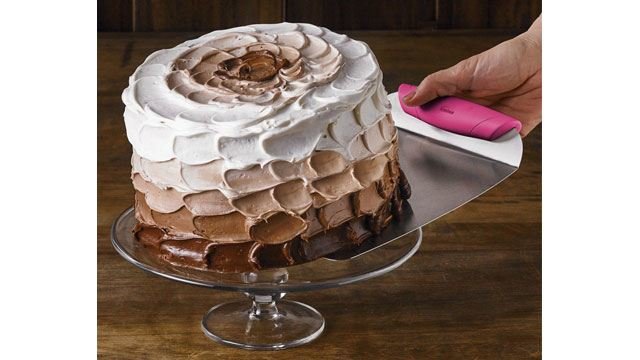 ADVERTISEMENT - CONTINUE READING BELOW
Recommended Videos
If you bake, then you know how delicate a cake can be. Lifting it off and out of the pan and even transferring from one place to the next can be a nerve-wracking experience. But with this handy tool, you never have to worry again.
It's large enough to lift not just cakes, but anything you need to be moved such as more than one cookie from a baking sheet, a personal pizza, a spatchcocked chicken, or a steak from the grill. And since it's made of steel with a silicone handhold, it won't melt from the intense heat.
Trudeau Cake Lifter, P995, Rustans' Department Store Makati, Makati City
4 Durable spatulas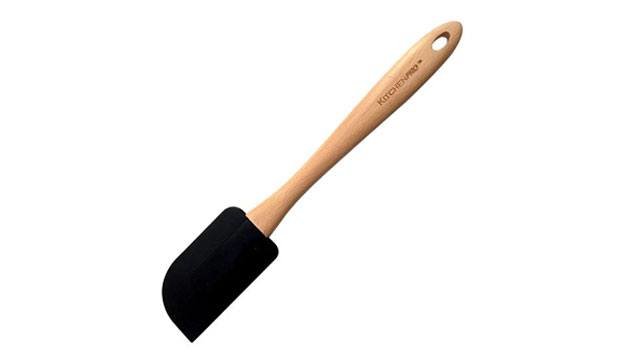 Silicone spatulas are common but only these are made to withstand the rigors of a commercial kitchen. The black silicone looks sleek and is able to withstand the hottest of temperatures while the beech makes the wooden handles sturdy, comfortable to hold, and durable enough for everyday cooking. These spatulas are even certified by celebrated chef Gene Gonzales and can be used for anything and everything that needs to be mixed, hot or cold. Now that's handy.
Chef Gene KitchenPro silicone spatulas in Durable Beechwood, P149.75 each, SM Home, Department Store, SM Megamall
5 A reusable nonstick baking mat (with circle guides!)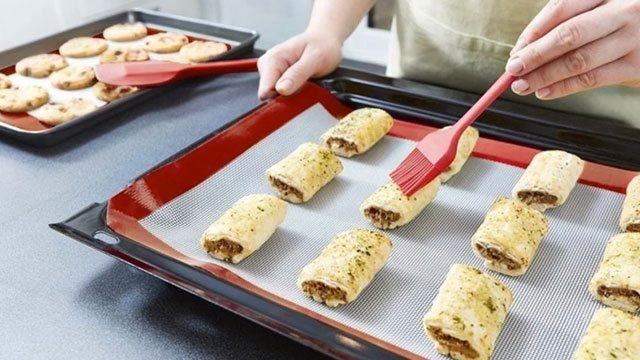 This is the ultimate nonstick surface. Place this on a baking sheet, and never again will a macaron or meringue stick to it. And the best feature of these mats? They're totally reusable. Just wash, dry, and use again and again and again. And if you need it for making anything small and round like those macarons you have been wanting to make, there is a version that already has the circle guides on it already. Even if you don't, it is easily the ideal mat for making homemade lollipops, brittle, cheese crisps, and those lace cookies you sandwich with chocolate. Yum.
Silicone mat, P857, from Lazada.com.ph
Silicone mat (with circle guides), P483, from Lazada.com.ph