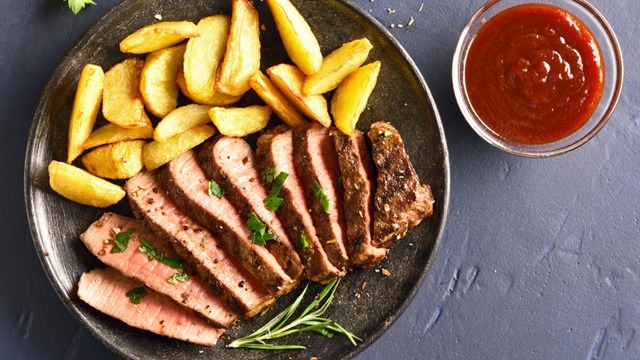 Celebrating Valentine's Day with steak is a fantastic and delicious idea. We have good news: there are butcheries where affordable, quality steaks are within your budget. 
You actually have your choice of frozen steaks that can be delivered to your doorstep! However, you do have to choose among the many meat butcheries that offer quality steaks. Since Valentine's Day is right around the corner, you need to call in your orders sooner than later because stocks are sure to start running low soon. 
Here's a list of places where you can get affordable steak: 
[facebook url="https://www.facebook.com/shop.GERALD.ph/photos/2948888515171162″]
Gerald.ph = P556 for 227-gram striploin steak 
You have to love it when shops are on sale and at Gerald's, you actually have two steak options that are both on sale: the organic striploin steak that's going to P556 for 227 grams and the organic ribeye steak for P576 for 227 grams, too. These are imported from Ireland, are grass-fed beef, and the sale is only until February 14! 
Visit Gerald.ph for more information. 
Delidrop Gourmet Grocer = P725 for 350-gram ribeye steak
Choices are always to have, so if you need your steak to be a certain thickness for that satisfying slice every time, Delidrop has you covered. Our top choice among its selection is this USDA Choice Angus ribeye steak. The basic steak cut is 3/4-inch thick weighing around 280 to 350 grams. If you or your significant other have a big appetite, order the bigger cut at around 440 to 500 grams.  
Visit Delidrop Gourmet Grocer for more information.  
Farmery = P360 for 180-gram ribeye steak 
Not everyone can handle a big hunk of meat, even if it is for a special occasion. For those who love steak but have a smaller appetite, this medium-sized grass-fed USDA 180-gram ribeye steak at just P360 is perfect for your needs.
Need it just a little bigger? It's still super affordable at P460 for the larger-sized 250-gram steak cut. 
Visit Farmery for more information.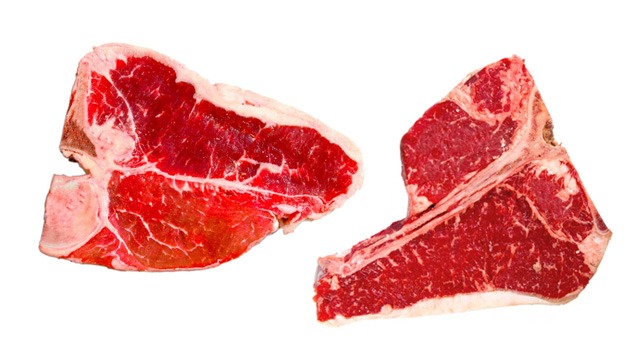 Deli.ph = P1,020 for 500-gram porterhouse or T-bone steaks
Porterhouse and T-bone steaks are a hefty choice but it's an awesome one if you can find a meat shop that knows its steaks. It's also a fantastic cut for sharing! That's because this steak is actually two kinds of steak in one. The cut has both the tenderloin and the striploin in between the the T-shape bone. However, it's common to become confused about these steaks. Check the size of the tenderloin on the steak: a porterhouse has a larger tenderloin than a T-bone. Whichever choice of steak you want, either is priced at P1,020 for a 1-inch thick for a 500- to 599-gram steak cut.
On a side note, its USDA Choice boneless beef striploin steak is on sale for P685. 1-inch thick for a good-sized 300- to 399-gram cut.   
Visit Deli.ph for more information. 
Meat Depot = P660 for 300-gram dry-aged striploin steak  
There's a certain flavor that comes when a steak is dry aged, and this funky flavor is highly prized by steak lovers. If you are one of those who adore this taste on their steak, you have to try this 28-day Dry Aged Angus beef Striploin. It's P660 for a 3/4-inch 300-gram steak that's still buttery with a great texture. The shop also got a great range of other steak cuts if you're looking for another beef cut to try.    
Visit Meat Depot for more information.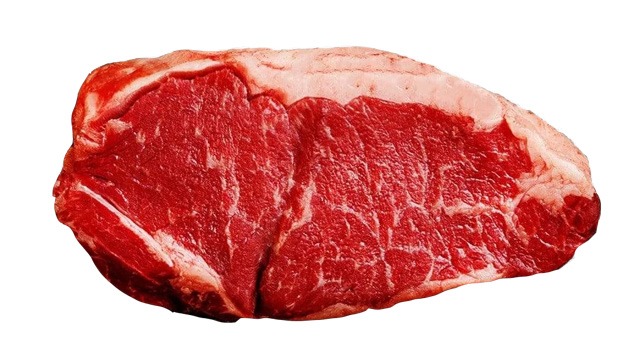 Rare Food Shop = P540 for 290-gram sirloin steak
Not all steaks are from the same place and that's where this butchery excels. You have your exotic options as well as the more usual choices here. We have to point out that if you're an Argentina kind of meat lover, the Bolzico Beef Sirloin Steak from Argentina at P540 is the choice for you. It's a boneless thinly marbled cut that benefits from the strip of fat that will melt and flavor as well as keep the cut moist when cooked.  
ADVERTISEMENT - CONTINUE READING BELOW
Recommended Videos
Visit Rare Food Shop for more information.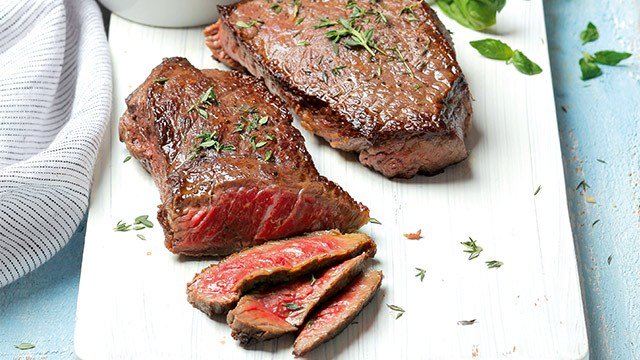 Valentine's Day Meal Plan for Two 
If your order is in, you now need to figure out how to serve that delicious steak. 
Who really looks forward to the salad, soup, or any of the other courses when the meat and dessert courses are the main attractions? If you're a steak fan and want to know how to cook a steak like a pro, these recipes are the recipes to follow. Plus, these desserts take little effort to make but deliver awesome flavors and a little flair makes each one an impressive cap to any dinner, including your steak. 
Each of these four steak meal plans is good for an intimate dinner for at least two people: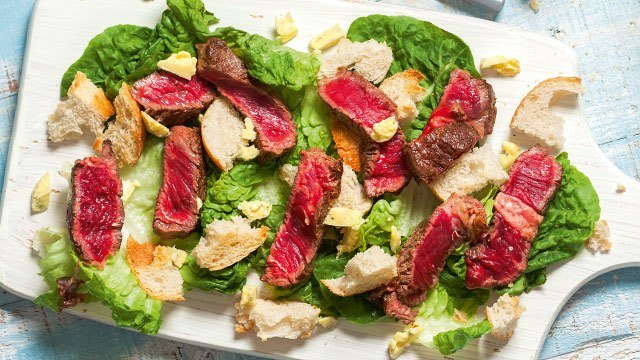 1 Steak, Salad, and Cheese Meal Plan = P999
The steak is the main star of this main course but for those who prefer nothing heavy for this night, this is perfect. Cap it off with a delicious sweet, savory combo with the cheese bites that mimic mini cheese boards.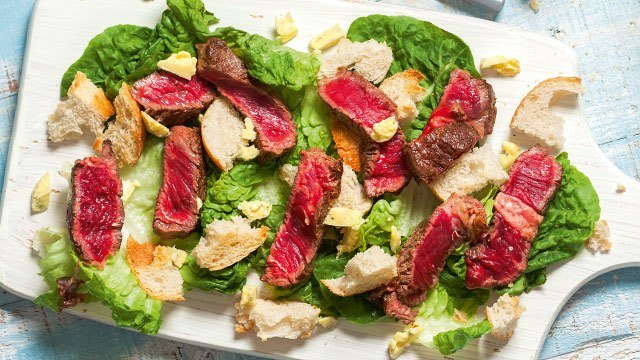 Rib-Eye Steak with Greens Recipe
Posted in:
Recipe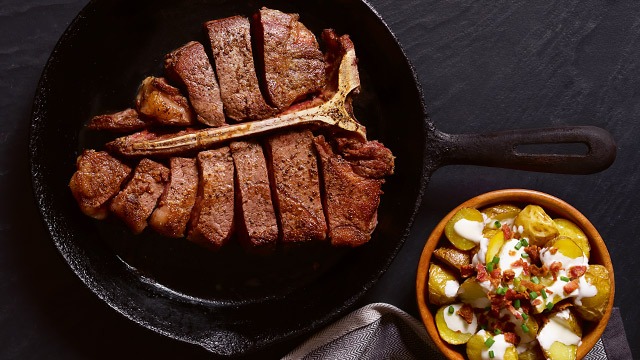 2 Steak, Potatoes, and Cream Cheese with Grapes = P1,297
A hefty porterhouse steak is perfect for sharing! For those who like to share, this two-steaks-in-one is the choice to make. Pair it with an equally heavy side of baby potatoes made extra sinful with sour cream and bacon bits. Cap off the meal with a cup of grapes covered in a tangy cream cheese sauce that's got a splash of red wine flavoring it. The sweet seedless grapes to cut through the richness of every spoonful you take.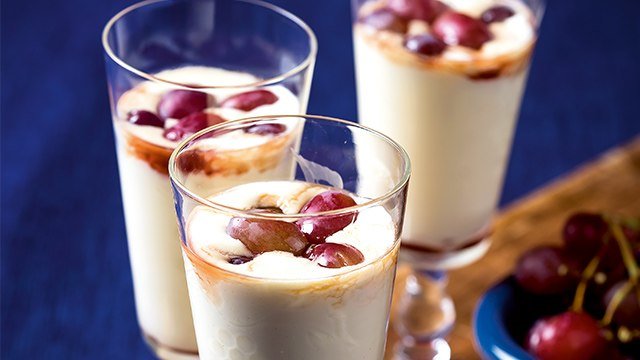 Grapes and Cream Cheese Sauce Recipe
Posted in:
Recipe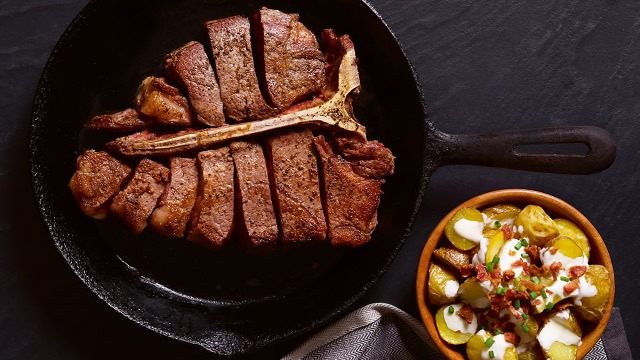 Steak with Potatoes Recipe
Posted in:
Recipe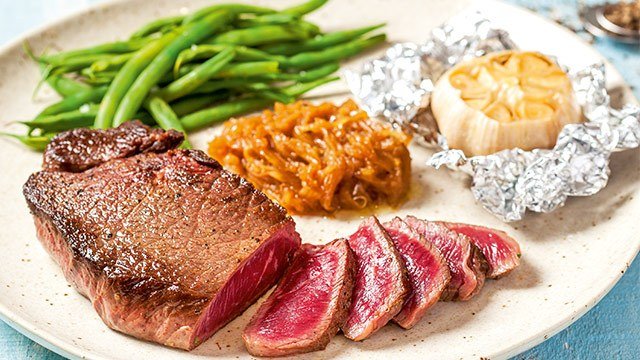 3 Steak, Caramelized Onions, and Strawberry Meringue = P1,466  
The wonderful thing about this steak plate is that the onions are not your ordinary caramelized onions. These onions are sweet and delicious but it has a hint of the beer that was used instead of beef stock to flavor it. Pair it with a seductive cup of crushed meringue cookies, strawberries, and whipped cream.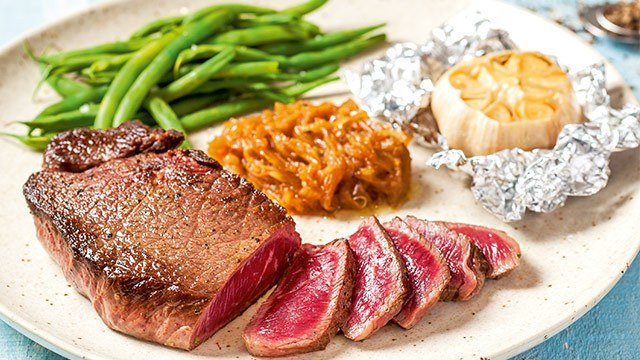 Steak with Beer Caramelized Onions Recipe
Posted in:
Recipe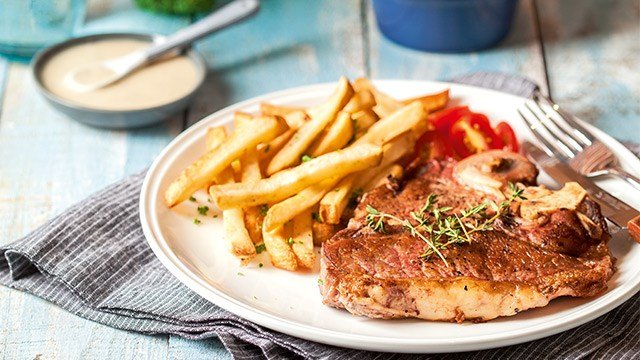 4 Steak, Truffle Fries, and Chocolate Mousse = P2,354
Enjoy an entire porterhouse or T-bone steak with a side of addictive and aromatic truffle fries. End the meal on an equally no-sharing note with dark chocolate mousse in individual cups that are easy to make and equally easy to consume by yourself.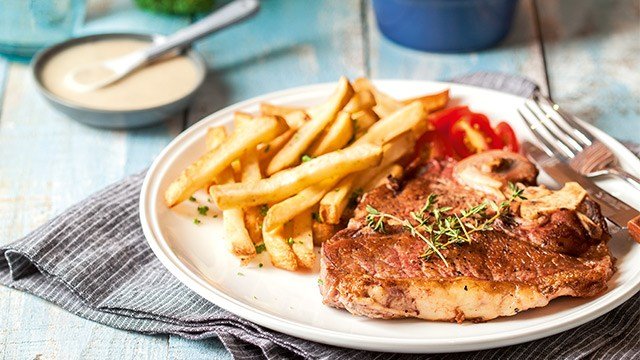 Steak with Truffle Fries Recipe
Posted in:
Recipe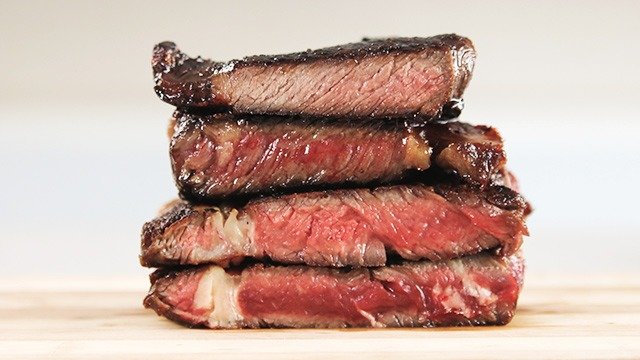 WATCH: A Guide to Steak Doneness
Posted in:
Cooking
***
Thinking about what to cook next? Join our Facebook group, Yummy Pinoy Cooking Club, to get more recipe ideas, share your own dishes, and find out what the rest of the community are making and eating!
Got your own version of the classic dishes? Pa-share naman! Get your recipe published on Yummy.ph by submitting your recipe here.