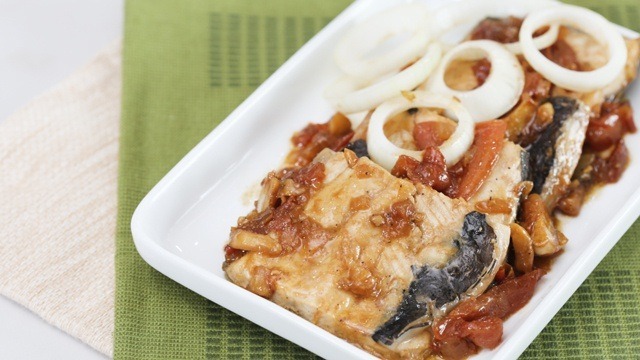 We replaced the beef with bangus belly in the popular Pinoy bistek recipe. This is a healthier version and one you can make if you're going meatless.
Bangus Bistek
1/8 cup cooking oil
5 cloves garlic, peeled and smashed
1/2 white onion, minced
2 tomatoes, sliced
1/4 cup soy sauce
3-4 tablespoons calamansi juice
1/2 cup water
1 kilo boneless milkfish belly
pepper, to season
1/2 white onion, cut into rings
1 Heat oil and sauté garlic until golden brown. Add onion and cook until translucent. Add tomatoes and cook until mushy. Add soy-calamansi mixture. Add milkfish belly, one at a time. Add water. Boil and cover for 2 minutes.
2 Season with pepper. Reduce and simmer until fish is cooked and firm.
3 Top with onion rings, if preferred.
ALSO READ: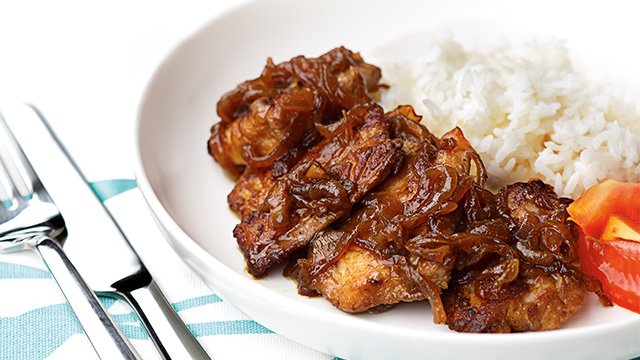 Fishtek Tagalog
Posted in:
Recipe