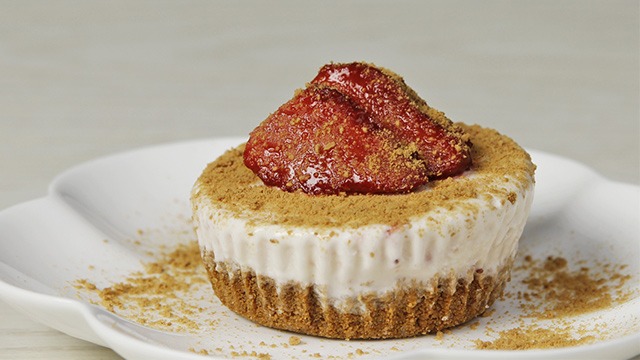 The best part about this no-bake delight is you can switch out the ingredients with your favorite variants of cookie, ice cream, and fruit jams! What flavor combinations would you try?
1 cup crushed cookie crumbs
1-pint vanilla ice cream (softened in the fridge for 30 minutes)
1 Combine cookie crumbs (we used graham crackers),sugar, salt, and melted butter in a medium bowl.
2 Press firmly onto the bottom of the cups of a muffin pan lined with cupcake liners.
3 Gently fold ½ cup fruit jam of your choice into 1-pint vanilla ice cream.
4 Evenly divide ice cream mixture among prepared cups. Cover with plastic wrap and freeze for 4 hours up to overnight.
5 Garnish with fresh fruit, jam, and crushed cookies, if desired. Serve chilled.