You may not know it but you may already have a pot that functions just like a Dutch oven. There are several ways to learn if the pot you have is or can be used as a Dutch oven.  
READ THESE: MORE

 ARTICLES ABOUT CAST IRON PANS
There are three characteristics that make an ordinary pot perform like a Dutch oven. Take a good look at your pot and see if it qualifies: 
1 A Dutch oven has a heavy bottom.   
This is actually the minimal requirement. If you take a look at a Dutch oven, it's a heavy pot and usually made with cast iron although there are some that are made with stainless steel to be lighter for the home cook. 
However, there's a reason why the best Dutch ovens are those that are very heavy: it's meant to hold the heat and hold it for a long period of time. That's why the majority of Dutch ovens (including the first Dutch ovens) are made with cast iron and then coated with enamel, so it's easier to work with, especially for home cooks. Plus, it can withstand high temperatures as well as low temperatures. Just allow the pot to sufficiently cool down between temperature changes, so the cast iron won't crack. 
Because Dutch ovens made with cast iron hold heat well, these are great for slow-cooked dishes like beef stews and braises, which develop flavor over a long cooking period. 
So, if you have a pot that is at least heavy-bottomed, you might be able to use it as a Dutch oven.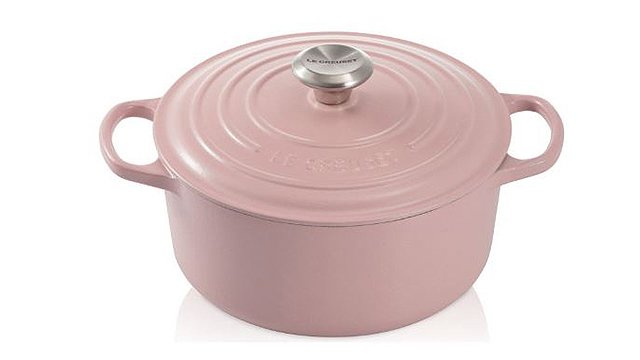 2 A Dutch oven has a tight-fitting lid.
This may be the other important characteristic that you need to discover on your pot. Is the lid of your pot a tight fit? It needs to be because the Dutch oven needs to not only hold the heat, but it also needs to hold the contents in a moist environment, basically simmering while steaming the food until fork tender. A tight-fitting lid will ensure that the moisture lost during cooking is minimal and can sufficiently cook the food while reducing the liquid into a thick and flavorful sauce.  
To check if your pot has a tight-fitting lid, simmer water in the pot and see how much steam escapes from the lid. If a lot of steam escapes, you may need a tighter-fitting lid. 
ADVERTISEMENT - CONTINUE READING BELOW
Recommended Videos
3 A Dutch oven can go from stove to oven. 
Another fantastic reason to have a Dutch oven is that you can start cooking on the stove before placing it in the oven to finish cooking. There are no parts that will melt, including the lid and its parts, if any. This quality is what makes it perfect for cooking almost anything, including a rustic crusty bread that doesn't need to be kneaded.  
Check if there is any part of your pot that might melt in the oven. Heat-resistant plastic parts are the most common materials that may melt if placed in the oven. It's merely "resistant" so under a high enough heat, it may still melt, so it's best to check if the lid contains any of this. If the lid has silicone parts, this is better since silicone commonly can withstand higher temperatures.    
READ THESE: MORE

 ARTICLES ABOUT CAST IRON PANS
Did your pot pass this Dutch oven test? If it did, congratulations! You have a pot that is worthy of being used as a Dutch oven and there's no need to spend on another one. However, we know the irresistible lure of that gorgeous Dutch oven. It's a pot that you should be using every day, despite its precious price tag. Whether or not you do succumb, why not try it out using any of these delicious recipes?  
ALSO READ: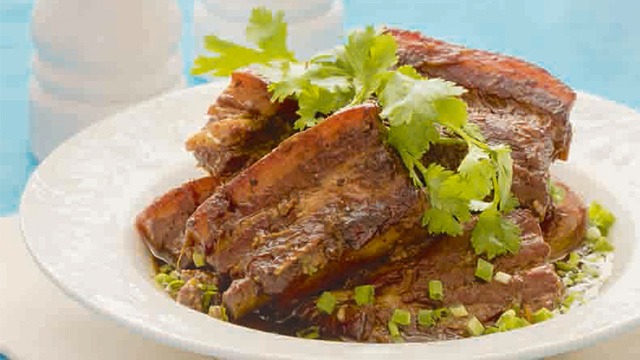 Asian-Style Braised Pork Belly Recipe
Posted in:
Recipe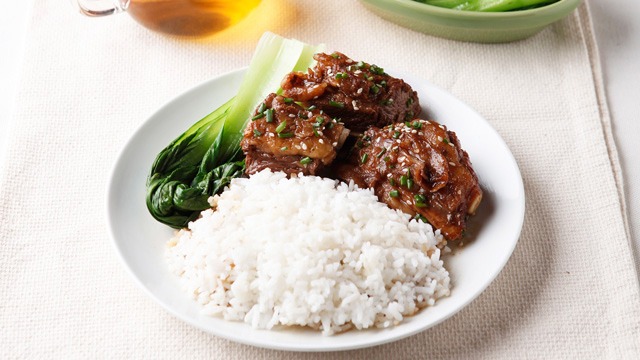 Easy Chinese Braised Beef Brisket
Posted in:
Recipe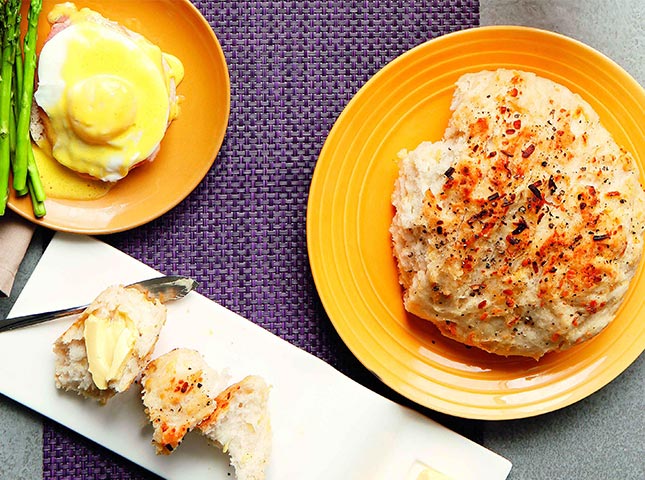 No-Knead Cheese Bread Recipe
Posted in:
Recipe
***
Thinking about what to cook next? Join our Facebook group, Yummy Pinoy Cooking Club, to get more recipe ideas, share your own dishes, and find out what the rest of the community are making and eating!
Got your own version of the classic dishes? Pa-share naman! Get your recipe published on Yummy.ph by submitting your recipe here!