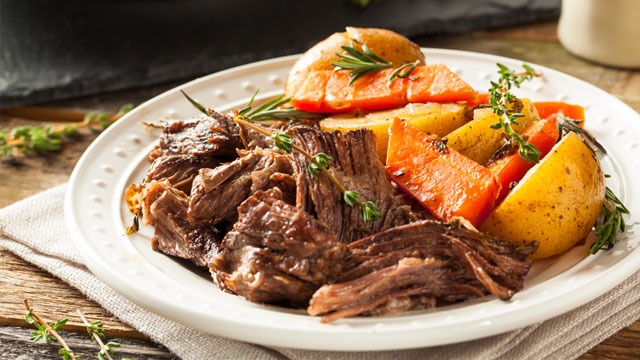 The biggest reason to love beef is its super meaty taste. Beef is particularly meaty in flavor when cooked right, and it's usually because the meat cut you are eating is one of the tougher cuts of meat. 
Everyone loves the beef tenderloin because it's soft and easy to eat but it's one of the most expensive meat cuts. It's also one of the least meaty tasting cut, too. The best, most meaty tasting cuts are actually the tougher cuts of meat. One of the tougher cuts of meat is the beef kalitiran. 
According to "Kulinarya, A Guidebook to Philippine Cuisine", the beef cut "kalitiran" is located on the upper shoulder part of the steer. The cut is also more popularly known elsewhere as the chuck, blade clod, the shoulder blade clod, or simply the shoulder.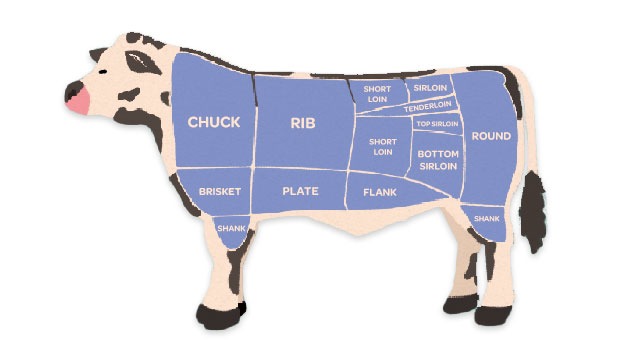 This cut is actually a primal cut but is not always a beef cut that is prized by home cooks. Since it's one of the toughest meat cuts from beef, it means that it's a flavorful cut that is at its best when cooked long and slow. This cut is also great when ground up into ground beef or cut into beef cubes for stews and braised dishes. 
There are several meat cuts you can get from the chuck or kalitiran. These include: 
• pot roast cuts
• short ribs 
• blade steaks
• chuck steaks 
• mock tenderloin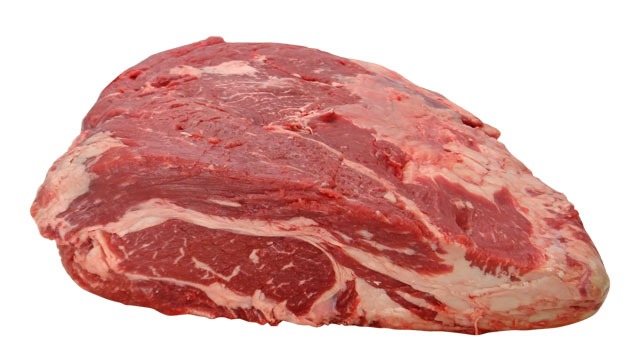 There are at least two ways to have your pot roast: you can have it bulky and round as the chuck roast or the flatter shoulder or blade roasts. The short ribs from the shoulder meanwhile are not exactly ribs but are actually meatier. Instead of being bony, these short ribs are excellent as boneless short ribs  
The blade and chuck steaks are not your typical steaks. These are not the quick-cooking steak cuts that you might want to sear and grill but rather, these cuts that are best for braising. This solves the problem of those who love their steaks well-done but still tender to the bite. 
Finally, the mock tenderloin is a portion of meat from the shoulder that's also known as the shoulder tender or petite fillet. It's much smaller than the actual tenderloin of the beef but since it's a tender cut, it's a great cut that is also more affordable than the tenderloin itself. You can cook this just like you would any tenderloin cut but on a much more manageable size.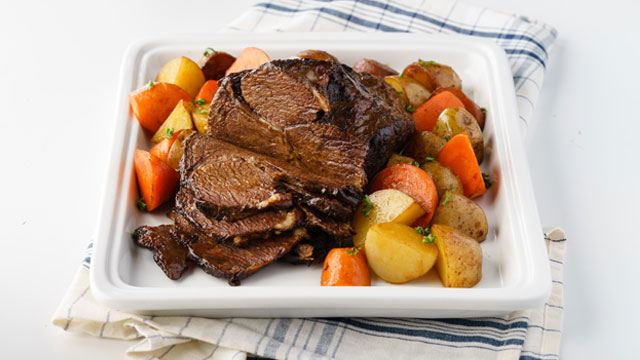 1 Beef Pot Roast Recipe 
You'll love how easy it is to make beef pot roast. The biggest commitment you need to make is time. That's because once the seared beef and vegetables are in the pot, you can leave it in there to tenderize and become delicious. You'll need to turn the beef once in a while it's cooking so it doesn't scorch but the resulting dish is tender, meaty, and satisfyingly filling.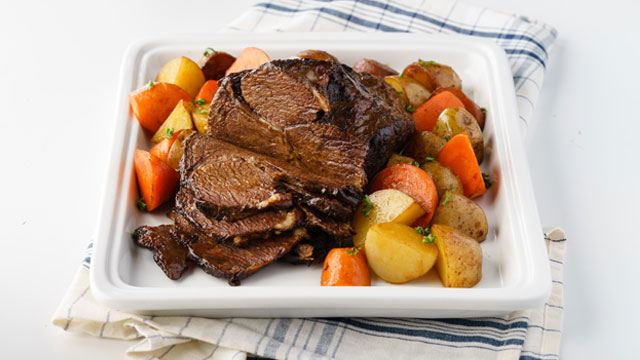 Beef Pot Roast Recipe
Posted in:
Recipe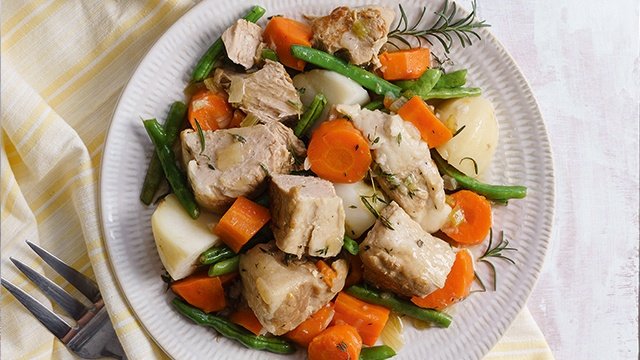 Pork Pot Roast Recipe
Posted in:
Recipe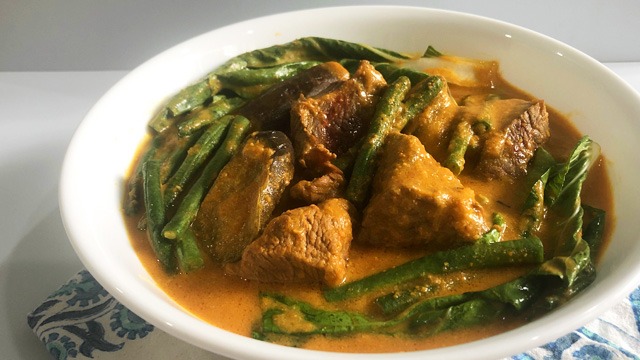 2 Beef Kare Kare Recipe 
Kare kare is a great dish to make using beef cubes from the kalitiran since it normally involves tenderizing tripe and oxtail slices. For this version, the beef cubes are easier to find and prepare than those two cuts. The dish is still super meaty and beefy in flavor but without the hassle of trying to get your hands on oxtail and cleaning tripe well. 
ADVERTISEMENT - CONTINUE READING BELOW
Recommended Videos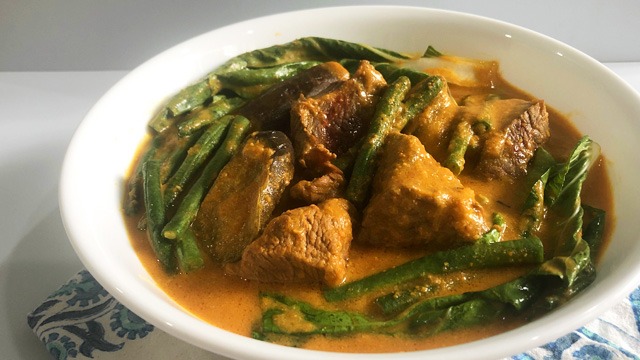 Beef Kare-Kare Recipe
Posted in:
Recipe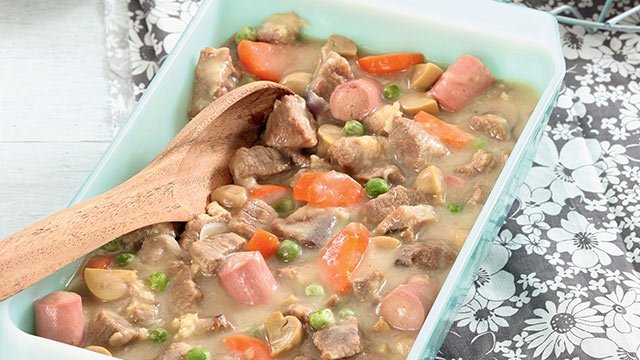 3 Beef Pastel Recipe 
A pastel dish is a creamy mix of meaty chunks and vegetables, covered in a creamy mushroom sauce. While the original may be made of chicken, it can only be more delicious when it's made with beef. In this recipe, the kalitiran has been cut up into small pieces so it cooks and tenderizes faster.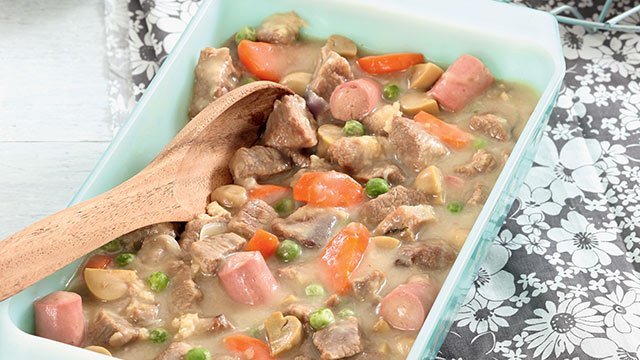 Beef Pastel Recipe
Posted in:
Recipe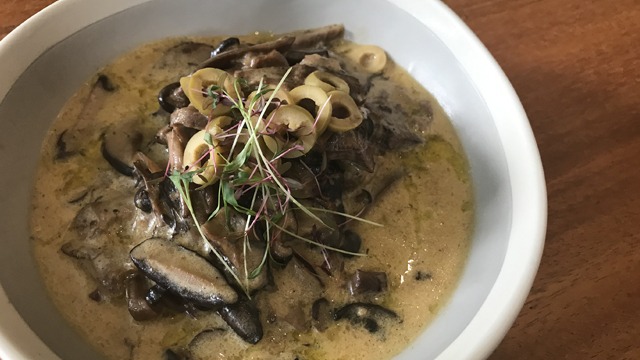 4 Mock Lengua Recipe 
For those who are not a fan of lengua or ox tongue, you will be delighted to know that there's a way to enjoy this dish without having to prepare, cook, and eat lengua. Instead of ox tongue, update your lengua by using the kalitiran instead. The tenderized beef can act like lengua and you'll still get the creamy mushroom sauce, briny and tangy olives, and the meaty slices of the original.  
***