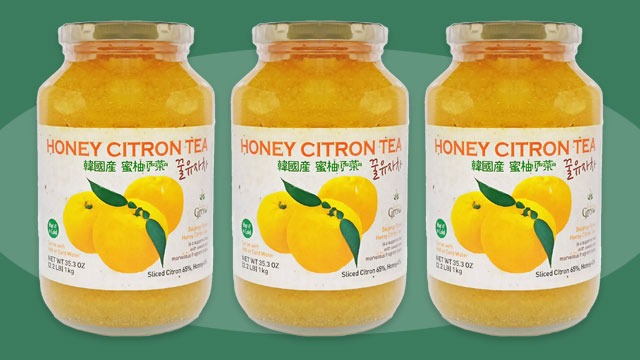 If you're feeling a little under the weather because of the recent chilly days, you're not alone. The recent spike in illnesses may not all be because of COVID. There are some people who are sick because it's also the flu season.
That might explain the rise in interest in citrus drinks, especially orange, calamansi, and lemons, to boost our vitamin C intake and keep us from getting sick. There's another citrus that has gained popularity, too: the citron.
You may know this fruit from the bottles of honey and lemon mixtures. The bottles look like it contains marmalade but the label says it's "Honey Citron Tea".
What is honey citron tea anyway? Here's what we know: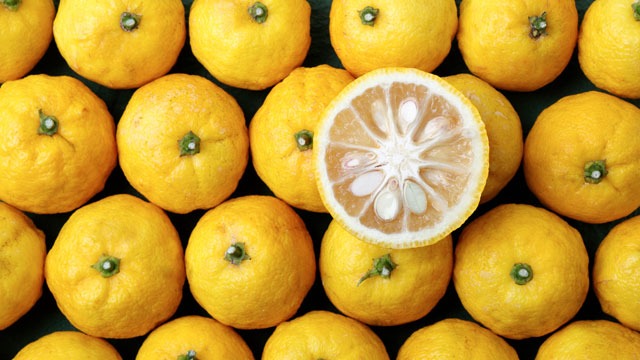 What is honey citron tea made of?
The bottle of the concentrate is primarily a mixture of citron slices made into a marmalade plus honey. The citron, also known as yuzu, is a citrus that looks like a deformed lemon. It's a brilliantly yellow fruit. It has a very thick rind and normally this is commonly candied and made into marmalade or a jam with fruit chunks or slices in the sweetened jelly. This marmalade is what Koreans normally mix into water to make their drinks.
The citron is known for its distinct taste and aroma and is actually quite tart in flavor. What makes it different from lemons is that it is not very juicy. It's the thick rind that makes it great for marmalade and making into a drink since the zest of the citrus is loaded with flavor.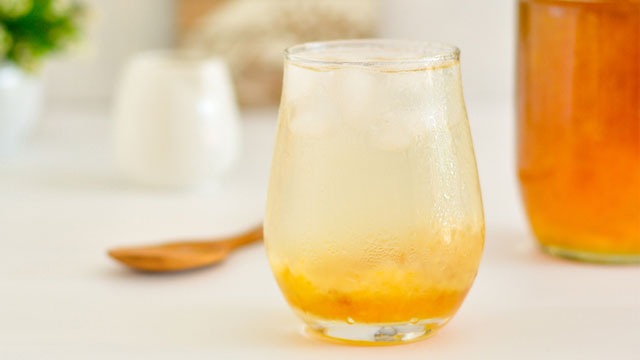 How to use honey citron tea?
This concoction is actually known as yuja-cha or yuja tea, a traditional Korean tea that is commonly drunk during the cold winter months. It's simple to use since it's already prepared. All you have to do is mix a few tablespoons of the marmalade mixture into water, either hot or cold, and stir to dissolve. It's sweet, tangy, and deliciously refreshing.
It's available in many Korean grocery stores but it is also available in S&R Membership Shopping branches and on its Lazada page for P444.
If you have a bottle of this popular drink concentrate, you might be tired of just drinking it. If you are, here are ways to use it beyond just mixing it into water: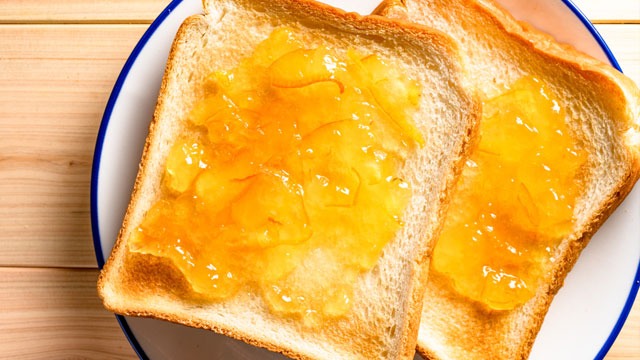 1 Spread it on toast.
It's a marmalade, so there's no stopping you from spreading this onto slices of toast for a simple yet super tasty breakfast meal.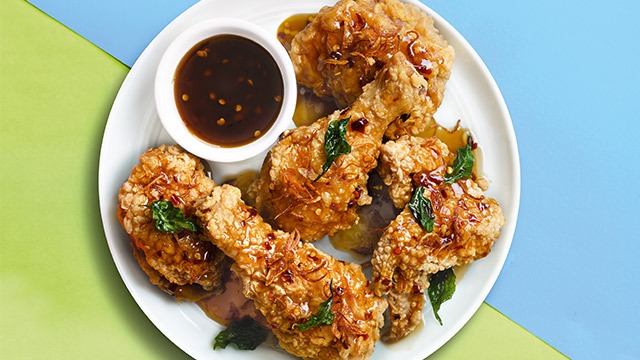 2 Substitute it in recipes where a citrus glaze is used.
You may be surprised by the combo is not unheard of in the world of recipes. This honey citrus mix is delicious especially when it's made into a glaze to coat fried food. Try it by swapping the honey and the citrus juice and use the honey citron mix instead in the recipe. You can glaze chicken wings for a sweet tangy flavor and you can even try it on a slab of lechon kawali.
ADVERTISEMENT - CONTINUE READING BELOW
Recommended Videos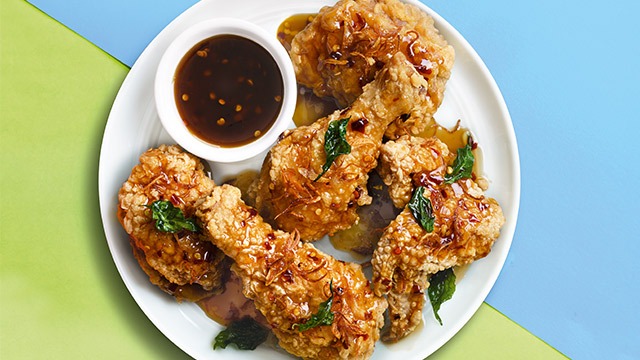 Patis-Glazed Fried Chicken Recipe
Posted in:
Recipe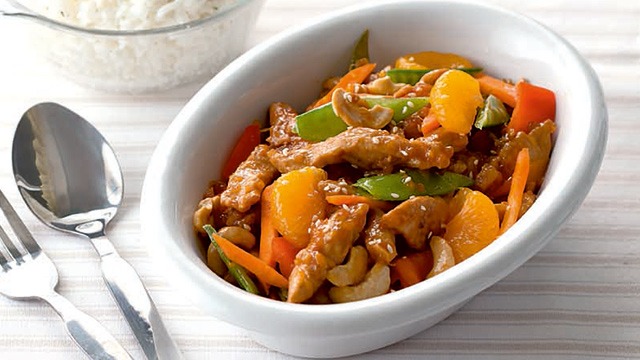 Stir-Fried Honey Orange Chicken Recipe
Posted in:
Recipe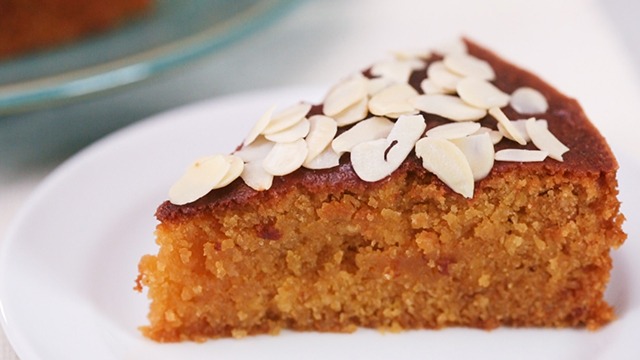 3 Make a honey lemon cake.
See this cake? It's a gloriously delicious one since it's infused with honey and lemons. It's also nutty from the almond flour that is mixed into the cake to give it a unique texture and taste that's wonderful paired with the honey and lemon juice. You can swap out the honey and even the lemons and use the honey citron mix instead.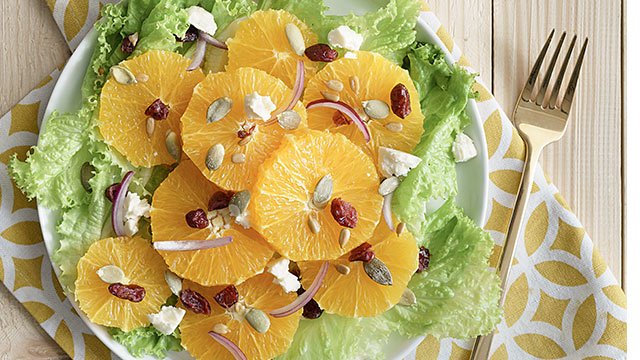 4 Make salad dressings.
What makes salad dressings so good? It's the balanced flavor that marries sweet, salty, tangy, and even spicy in the dressing. In salad dressings that use honey and lemons or calamansi juice, swap it with the honey citron so you don't need to do any squeezing.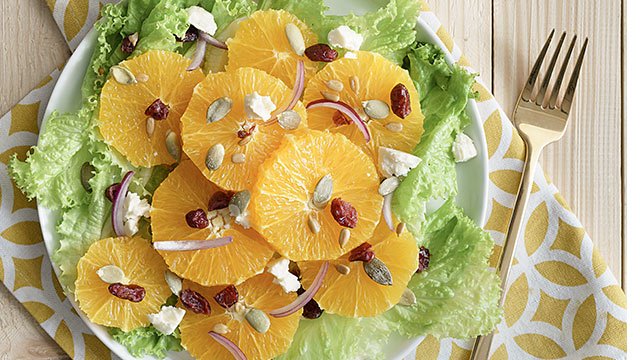 Orange Salad Recipe
Posted in:
Recipe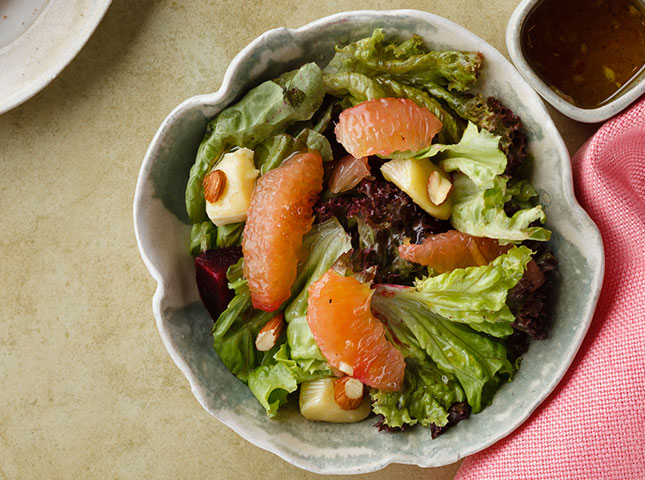 Brie Salad with Honey Vinaigrette Recipe
Posted in:
Recipe
If you need ways to get your hands on this delicious and refreshing concentrate in S&R, you can shop for it without a membership card:
***