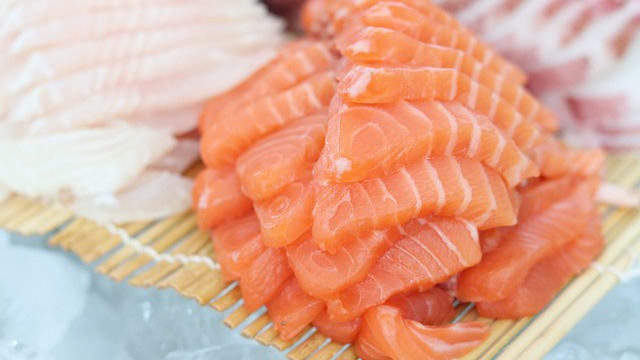 There's a big reason why sashimi or raw fish for sashimi are more expensive than other cuts of fish: the fish should be the freshest that it can be. This is because it is consumed raw and any deterioration of the fish can lead to a foodborne illness if it's not fresh. 
This is different from other kinds of seafood used in other sushi. Other kinds of seafood can be cooked. Shrimp, eel, squid, octopus, and even mackerel fillets are commonly lightly steamed or cooked and then chilled before using for sushi, but it's usually tuna and salmon that are eaten raw among the common kinds of seafood. Technically, any fish that can be eaten raw can be used for sashimi but there are some favorites and preferred fish that are more common among most sashimi lovers. However, it's best to get raw fish that is made for sashimi at the market. 
You might be wondering though: What is sashimi or sushi-grade fish?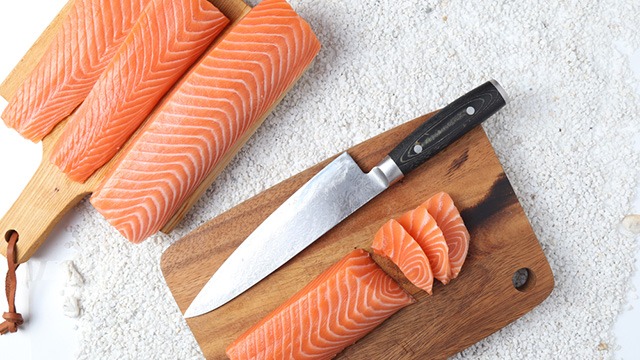 When you are presented with fish that has been labeled or otherwise determined for sashimi and sushi, you are basically being told that this fish is safe to eat raw. All this means is that the fish have all of these characteristics: 
1 Fish should be fresh. 
2 Fish is free from parasites. 
3 Fish should be a whole cut that can be cut into slices. 
Contrary to what many people think, "fresh" in this sense actually means the fish has been frozen for a period of time. Freezing fish kills most parasites. This is one reason why fish for raw consumption is treated differently and more particularly since parasites cannot be present in raw fish that may be consumed as sushi and sashimi. 
Any fish used for sushi that is consumed raw should also be free from parasites, and this is another guarantee that the fish is treated specially for sushi. Even before it lands on your cutting board, it's been through standards that make it safe to eat without cooking it first. 
The best way to get sushi-grade fish is to find a reputable fishmonger. There are many markets as well as sellers who specialize in raw fish suitable for sashimi. Once you have your supplier, you can enjoy sushi and sashimi with a sense of confidence in what you're eating. 
***