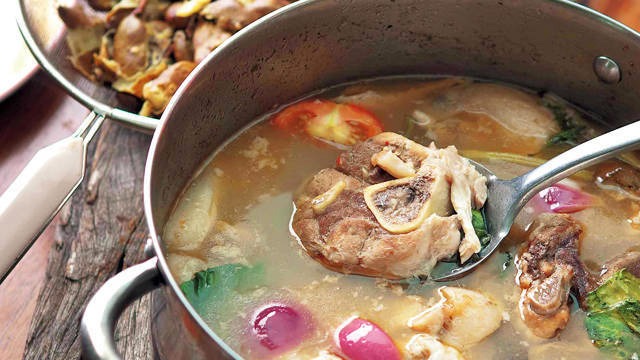 Pork sinigang is arguably the favorite among all the different ways you can cook sinigang. The pork version of this popular Filipino soup is characterized by chunks of pork swimming in a sour tamarind-infused broth with various vegetables, namely kang kong (water spinach), labanos (white radish or Japanese daikon), okra (lady fingers), sitaw (long beans), kamatis (tomatoes), and sometimes, gabi (taro) to make the soup thicker and give it a deceptively creamy look.
While there are many ways to make sinigang, including what kinds of souring agent to use beyond the popular sampaloc, the pork cut is just as highly debated as which vegetables to add (or not add, as the case may be).
That's why the butcher shop usually has a tray displaying "sinigang cut".
What Is the Pork Sinigang Cut?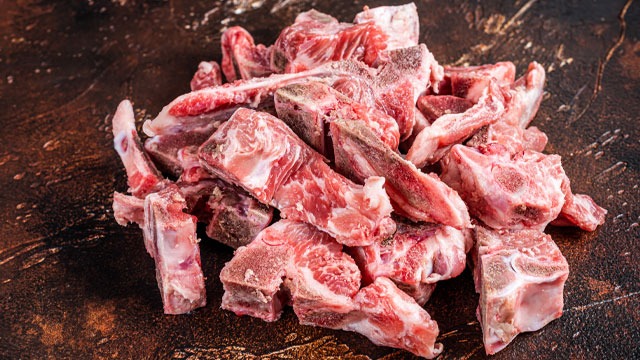 Contrary to what many people may believe or think, the classic pork sinigang cut is actually quite boney. It can range from being the boney part of the shoulder, the hip, or neck bones to less boney cuts such as those found near the belly or liempo. It can also be cut from the ribs if the slab is not sold as a whole for baby back ribs.
It is sometimes known as buto buto because these cuts are commonly a combination of bones and meat that infuse the broth with a rich savory taste from both parts of the pork. Bones create a dish that is rich tasting with a thicker soup than a broth made with just meat. This is because the collagen from the bones will be extracted which basically thickens the soup, infusing your soup with a taste that has more depth and savoriness of flavor than a broth made with only meat can give.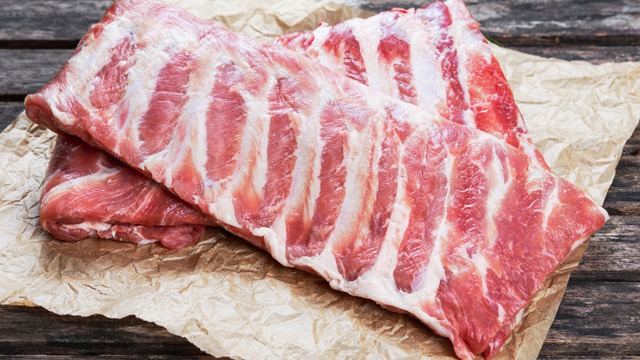 You can simply ask your butcher for sinigang cut or specifically ask for the sinigang cut that has bones if this is the cut you want. However, there are those who prefer meatier cuts with less bones to deal with and for these people, large chunky pieces from the pigue (pork leg or ham cut) or kasim (pork shoulder) are both great choices as well.
ADVERTISEMENT - CONTINUE READING BELOW
Recommended Videos
For meaty cuts that will also create a broth that is slightly thicker in texture, choose chunks that have the skin or fat in it. The skin is where the collagen is extracted while the fat will render out and help in creating a thicker, more rich tasting broth even without any bones on the meat.
Once you have your favored pork cut in hand, the process of cooking the sinigang is the same although cooking times will differ since meatier cuts will need more time to tenderize than bonier cuts.
Ready for sinigang? Here is a list of delicious pork sinigang recipes you can try if you're suddenly craving for a delicious bowl of this sampaloc-infused Filipino ulam recipe:
• Pork Sinigang sa Mangga Recipe
• Sinigang Na Baboy Sa Gabi Recipe
• Sinigang Na Baboy Sa Miso Recipe
• Sinigang na Baboy sa Bayabas Recipe
Did you find this article about this pork cut helpful? Here are more pork cuts that you might be interested in knowing more about:
***