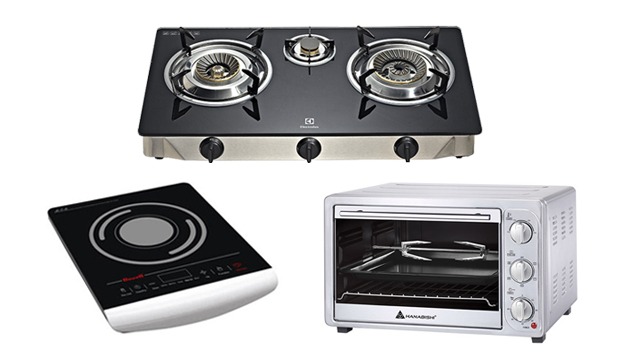 The most stressful part of being in charge of the Christmas feast is learning to multitask. Not everyone is an adept multitasker but we know how you can be more efficient even if you are not great at doing more than one thing at once.
There is a requirement for doing it better: Use your kitchen appliances. 
Your kitchen appliances are made to be your helping hand in the kitchen, and it's perfectly fine to use them as much as possible. You got it to make your life easier, so it's time to take full advantage of this fact to make your Christmas feast an easier job.  
Here are a few tips and tricks when preparing a feast to help you make your Christmas prep easier: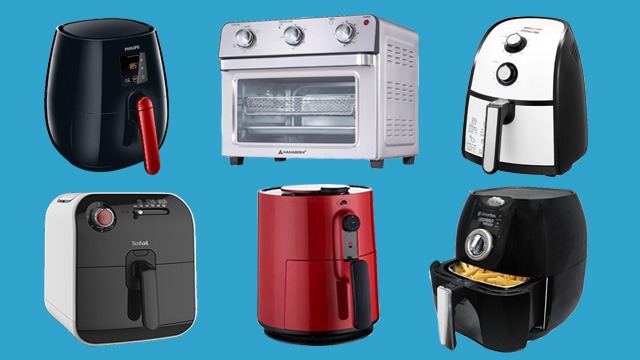 1 Use your air fryer to make food hot and crispy again. 
Your menu probably includes a few things that need to be crispy when served. Fried chicken is the most likely candidate. If you have fried chicken on the menu, you know it takes a while for it to cook. You also know that it takes a short time for it to become not-so-crispy again, too.
This is where you can work your multitasking magic in the kitchen. Use your air fryer to make food crispy again in minutes! This means you can cook your fried chicken early in the day and just reheat it in the air fryer with no worries about heating an entire pot of oil again or the chicken absorbing too much oil for its second fry.
Give yourself 15 minutes at least before you're ready to serve everything to air fry the chicken again so you can serve it while it's tender and juicy on the inside and still crispy on the outside.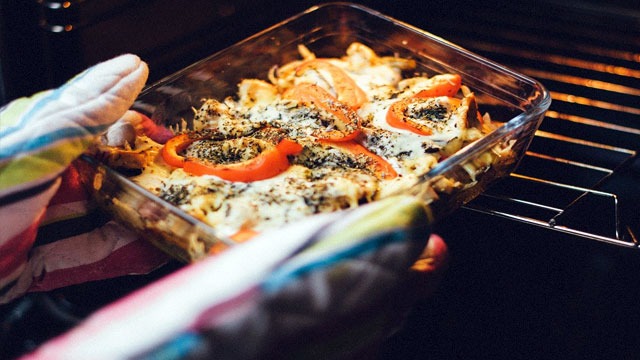 2 Use your oven to keep food warm. 
If you have food that needs to just stay warm, the stove or the microwave isn't the appliance to do it. You need the stove for most of your other meal prep while the microwave won't maintain the heat for long periods of time.
Enter the oven. If you have already cooked food that you want to keep warm while you're prepping other dishes, you can use the oven set at a low heat setting to keep it warm. Around 200 degrees F or around 90 degrees C. Just make sure that it's wrapped in foil to prevent it from drying out and you add more water to any that has a sauce to keep it saucy.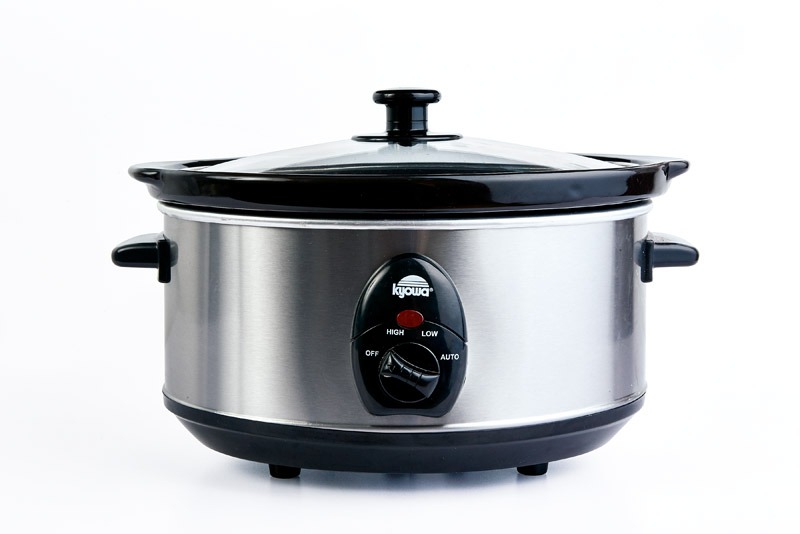 3 Use your slow cooker to keep the soup warm. 
The biggest task is making sure that everything is still hot when you serve it. You can't do that if you can cook one dish at a time.
A slow cooker can gently cook a stew while you're at work, and that's exactly what you need to keep the soup or any other sabaw you prepared warm. The heating time of the slow cooker is hours long with a timer that maintains the heat, so if you have other dishes that attention, you can turn this one and let it do its thing.  
ADVERTISEMENT - CONTINUE READING BELOW
Recommended Videos
Plus, if you are planning a stew of some kind like a caldereta or mechado or even a pot roast-style main course, this is the no-stress way of transforming that tough cut of beef into the most tender cut of beef. You won't need knives or even forks when its job is done!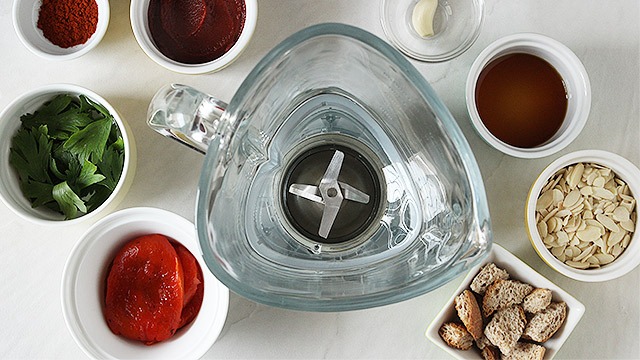 4 Use a blender or food processor to make easy sauces and soups.  
No-cook recipes can be your best friend during the busiest time of the year for you in the kitchen. That's why the blender and the food processor can be your helper in these situations. Give it a chance to create any of these recipe ideas: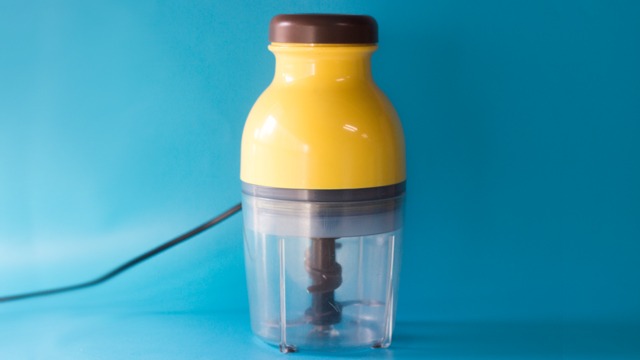 5 Take advantage of the mini chopper. 
The mini chopper is going to be your best friend if you have lots of chopping to do. If you're not concerned with what the veggies look like, this is what will save you time and effort. Just fill and give it a buzz, and roughly chopped or finely chopped veggies emerge from its little container. Keep doing it until everything you need to be chopped is done in minutes rather than hours.  You'll become a believer in this little thing in no time.
One last tip before you step away from the kitchen: make use of your vacuum-sealed tumblers, too, for keeping sauces and gravies hot. These heat-insulating containers will save your dishes (and you!) from being the dish that needs that little something to make it more delicious.     
***
Thinking about what to cook next? Join our Facebook group, Yummy Pinoy Cooking Club, to get more recipe ideas, share your own dishes, and find out what the rest of the community are making and eating!
Got your own version of the classic dishes? Pa-share naman! Get your recipe published on Yummy.ph by submitting your recipe here.