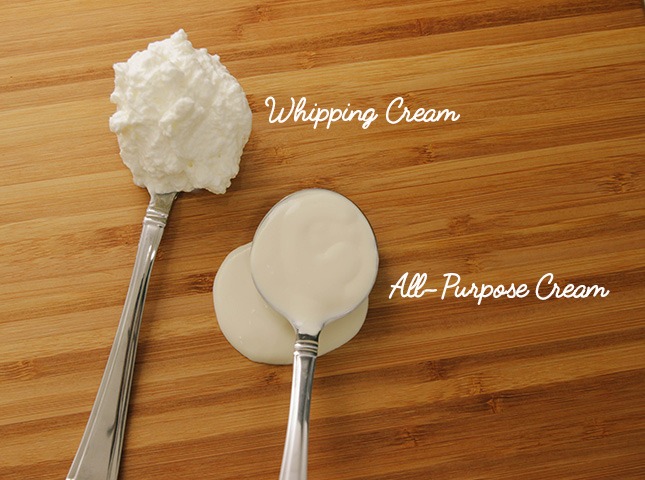 Confused about which cream to use when the recipe calls for whipping cream or all-purpose cream? The amount of milk fat is what determines if a cream will be labeled heavy, light, or half and half (half whole milk, half cream).
In the Philippines, the lightest cream that's familiar to cooks is all-purpose cream, and it is truly versatile. It can be used in preparing soups, salads, dips, dressings, and desserts and anything that needs a creamy consistency. It doesn't need to be refrigerated prior to opening the package but it's best to chill the cream just before using it to prevent a clotted cream consistency.

On the other hand, heavy or heavy whipping cream, has a more specialized task. It's great for baked goods, and depending on what it will be used for can be whipped into soft (like for tiramisu) or stiff (like for meringue) peaks.
For basic whipped cream to top desserts, whip 1 cup heavy cream until soft peaks show, then sprinkle 1 to 2 tablespoons sugar until soft peaks return.
ALSO READ:
Text originally appeared in the July 2007 issue of Yummy magazine. MInor edits have been made by the Yummy.ph editors.