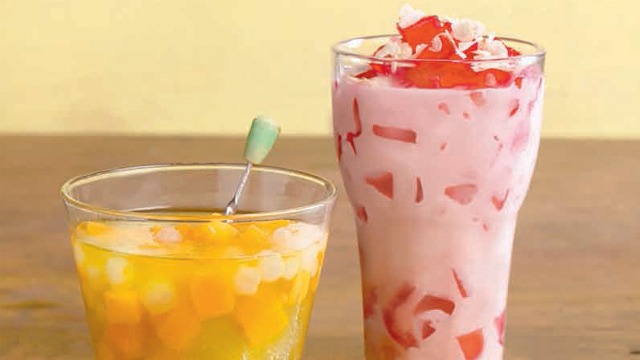 What is the difference between gelatin and gulaman?
The main difference between gelatin and gulaman is their source. Gelatin is a protein substance derived from collagen found in animal skin and bones. Gulaman (known as agar or agar agar in English), on the other hand, is a carbohydrate that comes from red algae (seaweed). Since agar comes from plants, many vegetarians use this as a substitute for gelatin.
In terms of texture, gelatin jelly is clear, smooth, and melts easily in the mouth while agar jelly is somewhat opaque, has a crumbly texture, and melts at a higher temperature (thus remains solid in the mouth). Gelatin comes in powder, granules, or sheets, whereas agar is available in the form of flakes, powder, or dried bars. To substitute, use equal amounts of powdered agar for gelatin powder.
Photography by Miguel Nacianceno