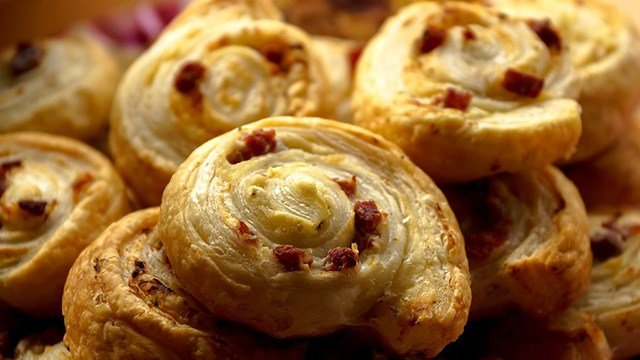 You've definitely come across puff pastry before: it is the light, flaky, layered pastry used to make tuna turnovers, jam-topped pinwheels, and simple savory appetizers at parties. The pastry is, essentially, layers and layers of paper-thin dough with butter in between each layers. Once baked, puff pastry rises into beautiful flaky treats! Here are a few ways to use the dough:
Homemade puff pastry dough can be difficult to make, especially if you live it a country with hot weather conditions. The great thing about puff pastry, however, is that you can easily buy frozen sheets of the pastry in several supermarkets and specialty shops in Manila.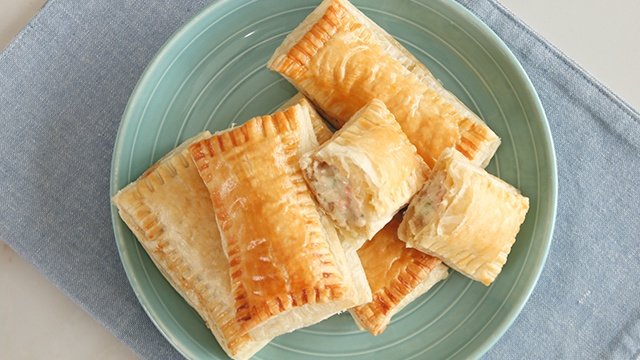 WATCH: How to Make Tuna Pie
Posted in:
Baking
Always check the frozen goods aisle of Landmark supermarket, Rustan's supermarket, South Supermarket—frozen puff pastry sheets are often in the same freezers as frozen pie dough or pizza crusts. If you live near a Santi's Delicatessen branch, they will also most likely have some in stock in the freezer area!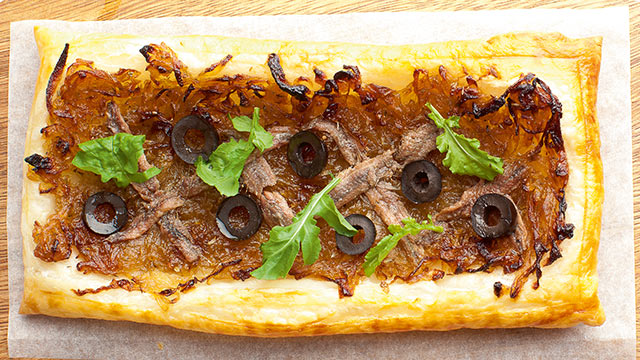 Puff Pastry Pizza Recipe
Posted in:
Recipe