6 Tinola Recipes To Try When You Need A Comforting Bowl Of Soup
Here are some delicious ways to enjoy this heartwarming dish.
When it comes to comfort food, home-cooked meals remain close to our hearts. Nothing beats mom's cooking especially if it's a warm bowl of tinolang manok. This chicken-and-ginger soup is a favorite in Pinoy homes because it feels like a warm, comforting hug — something a lot of us crave these days. Knorr captures this feeling in Kanya-Kanya, a short film that demonstrates how mom's special tinolang manok can bring warmth and comfort to the family.
Inspired by this simple yet beautiful story, we list some delicious ways of cooking tinolang manok for the family. Just make sure to add Knorr Chicken Cubes to your dish for that delicious chicken flavor that defines this classic Pinoy recipe.
1 Tinolang Manok Sa Gata Recipe
By adding gata or coconut milk to your usual tinola recipe, you can create a light yet creamy texture that brings in more flavor to this favorite ulam.
Make sure the gata has already been dissolved in two cups of water before you pour it into the pot and mix with other ingredients. Let it simmer until you smell the mouth-watering aroma!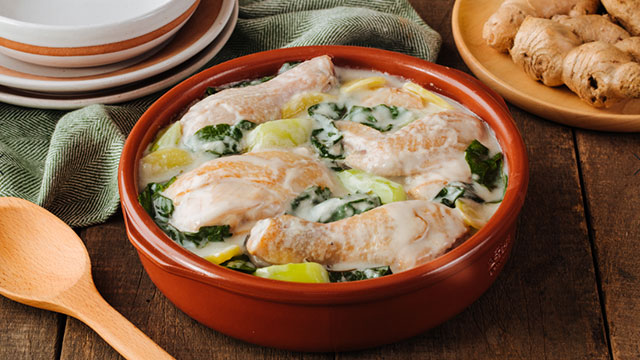 Get the full recipe here: Tinolang Manok Sa Gata
2 Golden Tinola Recipe
What exactly makes this recipe golden? It's the use of squash or kalabasa instead of green papaya. This is a good, healthy option if you're looking for other veggie add-ons to go with your tinolang manok.
Get the full recipe here: Golden Tinola
3 Spicy Tinola Recipe
If your idea of comfort food is something hot and spicy, then you should try this spiced-up version of tinola. The key ingredients are gata and siling labuyo which create a spicy and creamy mix that's definitely full of flavor!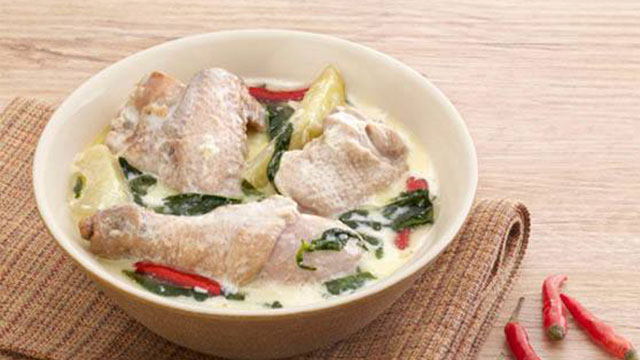 Get the full recipe here: Spicy Tinola
4 White Tinola Recipe
It turns out evaporated milk can be used in tinola, too! This ingredient makes the chicken broth taste richer and creamier. Get ready for requests from your family for more soup!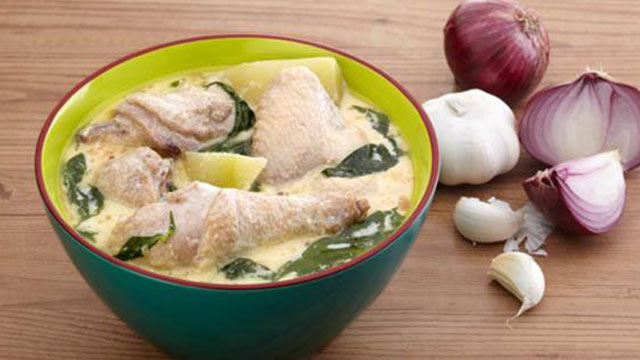 Get the full recipe here: White Tinola
5 Tinola Ramen Recipe
Who knew this combo exists? To prep this ramen special, you'll need chicken breast fillet, ramen noodles that are cooked al dente, and nitamago or flavored boiled egg cut into half. Coconut milk also helps enhance the taste of this one-of-a-kind tinola dish.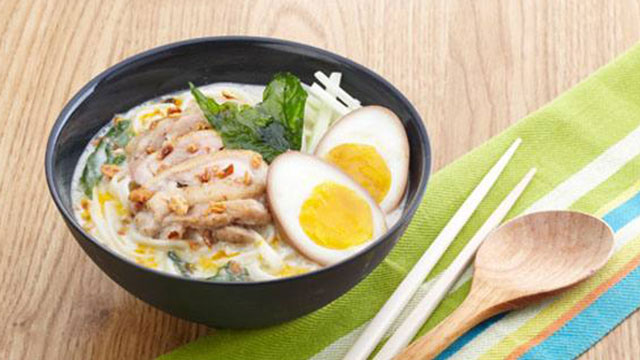 Get the full recipe here: Tinola Ramen
6 Classic ChickenTinola Recipe
You can never go wrong with a classic! If you want to keep your recipe simple and enjoyable for all, prepare the classic tinolang manok which includes chicken, ginger, garlic, onion, and green papaya. The soup is rich in flavor which makes it a heartwarming treat for the whole family.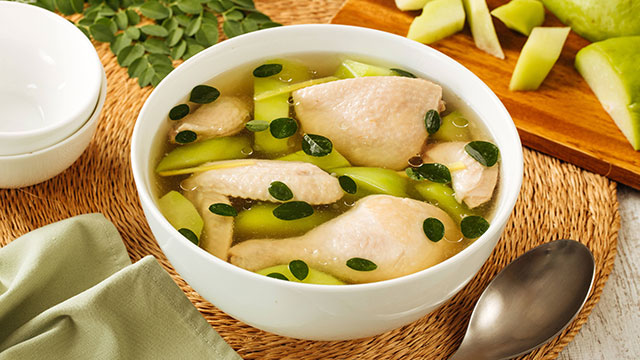 Get the full recipe here: Classic Chicken Tinola
Whichever tinola recipe you want to try, it's going to taste more delicious with the help of Knorr Chicken Cubes. It adds chicken linamnam to these recipes, so your family enjoys tinolang manok however it is cooked. See how this favorite home-cooked dish can help give everyone warmth and comfort during these times through Knorr's latest short film. Watch it below:
Follow Knorr on Facebook.