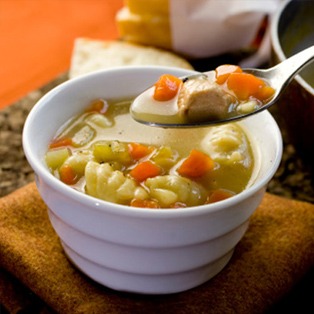 .
When the rain and cold weather makes you want to stay indoors, it's the perfect time to cook up a storm in the kitchen and get creative with your fave protein. Sure, everyone loves the classics, but with a bit of #DiskarteNaMayArte, you can whip up delicious dishes that are bound to become new mealtime favorites.
1. Create a not-so-usual roast chicken
Put a twist to the classic roast chicken by experimenting with different flavors and ingredients. Go Korean by rubbing and stuffing a whole Bounty Fresh Premium Chicken with sesame oil, gochujang paste, onions, and kimchi. For Thai flavors, use lemongrass, ginger, lime, chilies, kaffir lime leaves, sugar, and fish sauce.
2. Whip up the perfect chicken noodle soup for you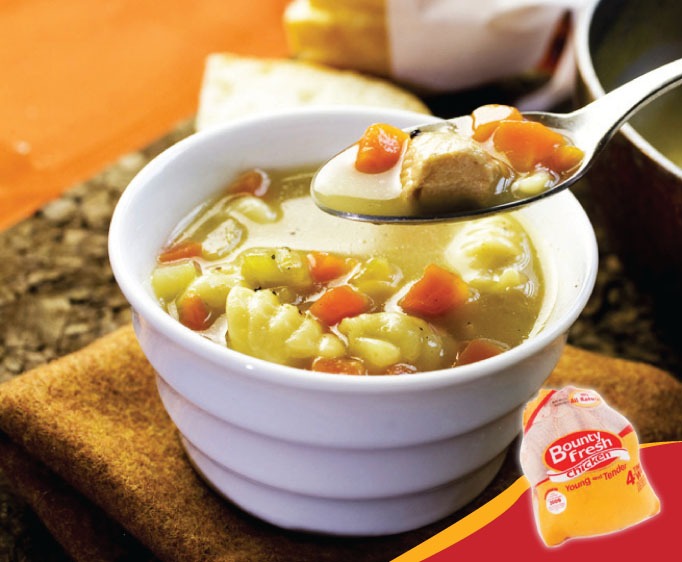 Start with the basics by prepping delicious chicken broth, then add veggies like onions, garlic, carrots, celery. Remember to add hearty chunks of Bounty Fresh Young & Tender. Go the Vietnamese Pho route by adding rice noodles, basil, lemon, and chilies. Or make a minestrone by adding tomatoes, zucchini, parmesan, and pasta shells. So many flavor combinations to try!
3. Make some chix mac n' cheese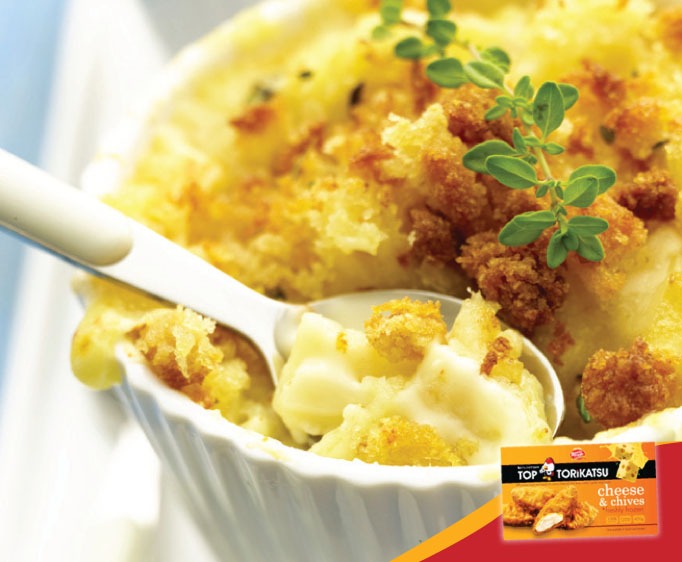 A bowl of gooey pasta can be oh-so-comforting. Amp up the kids' fave mac n' cheese by adding a new twist—stuffed chicken torikatsu! Prep as you would your normal mac n' cheese, then add chopped crispy, crunchy Bounty Fresh Top Torikatsu Cheese & Chives into the mix.
4. Have breakfast treats any time of the day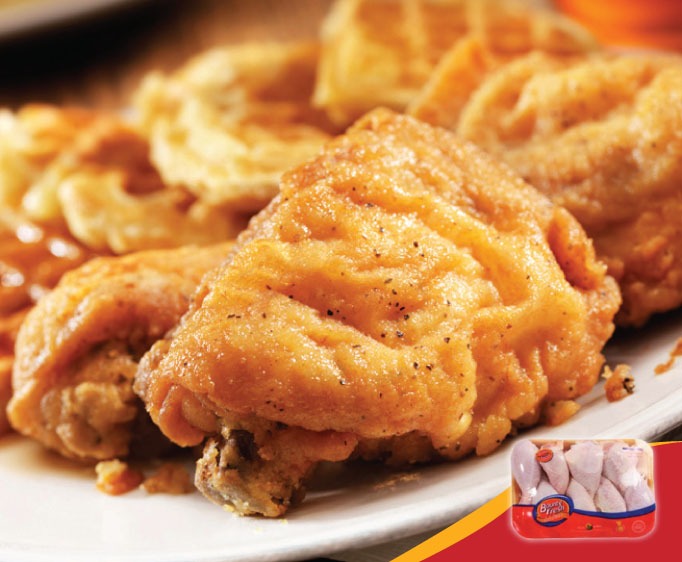 ADVERTISEMENT - CONTINUE READING BELOW
Recommended Videos
Make southern-style fried chicken by marinating ½ kilo of Bounty Fresh Drumstick and Thigh Cuts in 1 cup of buttermilk. Dredge in flour, then fry to crispy perfection. Whip up some waffles, pancakes, or hash browns and fries, then serve with maple syrup on the side. Delish!
5. Impress with paella de pollo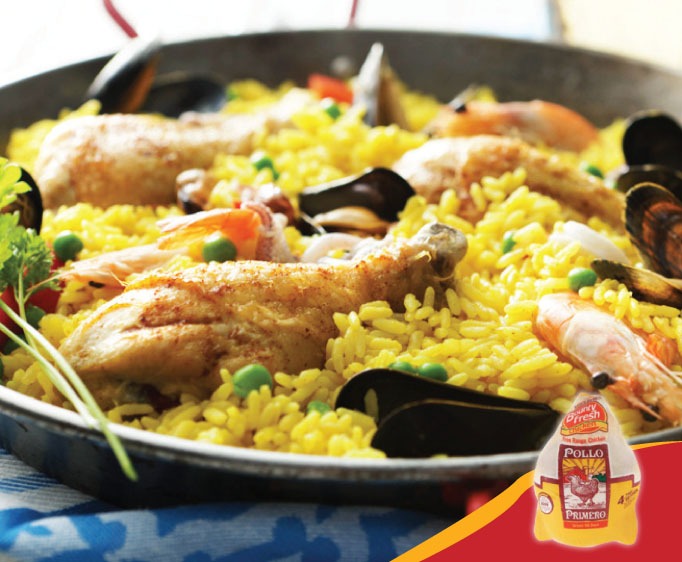 Make juicy free-range chicken the star of a delectable pan of paella. The combination of Bounty Fresh Pollo Primero, chorizo, and a bit of seafood is sure to please. If you're up for a challenge, experiment with a tinola-flavored paella! That's something comforting and familiar yet delightfully unexpected.
6. Wrap things up for dinner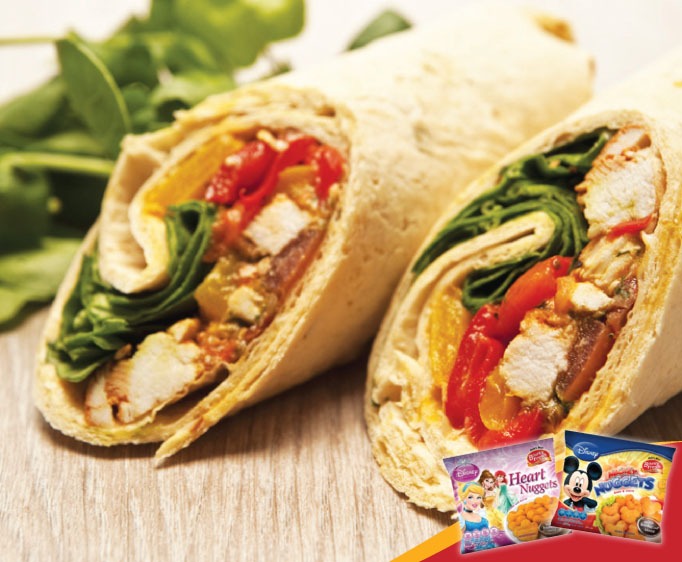 Present your kid's fave Bounty Fresh Chicken Disney Nuggets wrapped as yummy tortilla! Heat up tortilla in the toaster oven, add chicken nuggets, layer tomatoes, cucumber, and lettuce leaves, drizzle some garlic sauce, then wrap. So easy and so delish!
7. Homemade pizza is better than delivery
Have fun with a make-your-own-pizza feast at home! Lay out store-bought pizza dough, bread, or pita, and different sauces and ingredients. Kids and kids-at-heart will surely have a blast. Make your pizza even more unique with toppings like Bounty Fresh Chicken Breast Cut-Ups, beans and avocado, or grilled zucchini.
8. Warm up with some chili
What's a great way to warm yourself up during chilly rainy nights? A delicious bowl of spicy chili! Serve it with sliced Bounty Fresh Top Chicken Schnitzel with Tomato, and savor it with toasted crusty bread or a cup of steaming white rice. Got leftovers? Re-invent it into nacho toppings or into a cheesy quesadilla.
9. Make flavor-packed sandwiches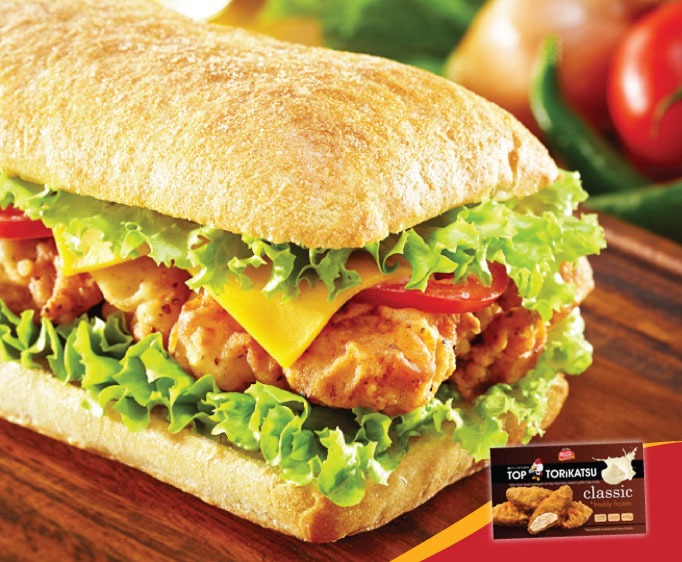 Having friends over for game night? Assemble hearty subs everyone can enjoy. Cook up some Bounty Fresh Top Torikatsu Classic, place on a baguette or hotdog bun, slather with marinara sauce, and sprinkle with cheese. Serve with ice cold beer. Way better than bar fare, for sure!
10. Wow with a chicken wings bar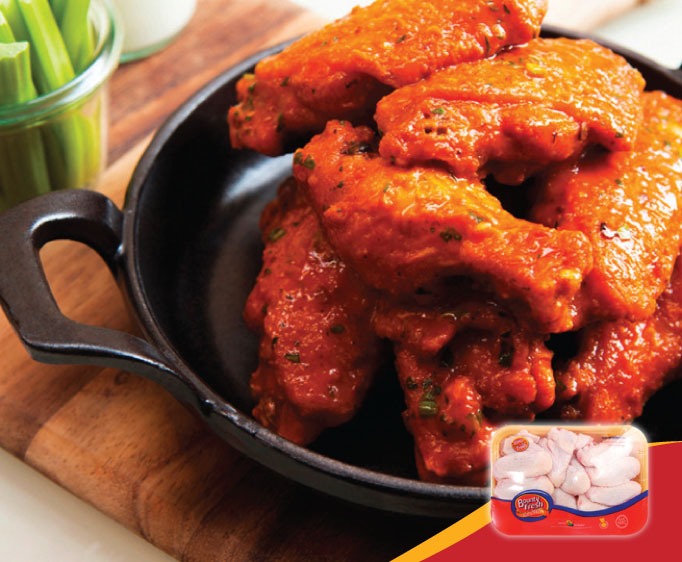 A chicken wing buffet is a great idea for entertaining! Make a big batch by tossing 2 kilos of Bounty Fresh Chicken Wings in a cup of rice flour seasoned with salt and pepper. Deep-fry chicken in batches in a big pot of oil heated to 350° F. Drain, then toss in your choice of sauce. Get creative with a sriracha-honey-lime sauce, wasabi-soy-mayo, or nori and cheese.
Find more recipes on bountyfreshchicken.com, and follow them on facebook.com/bountyfreshchicken and @bountyfresh on Twitter and Instagram.