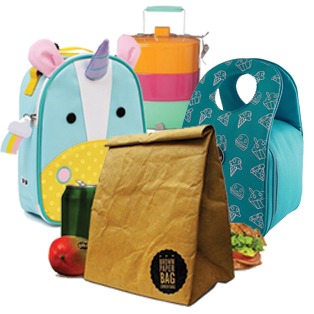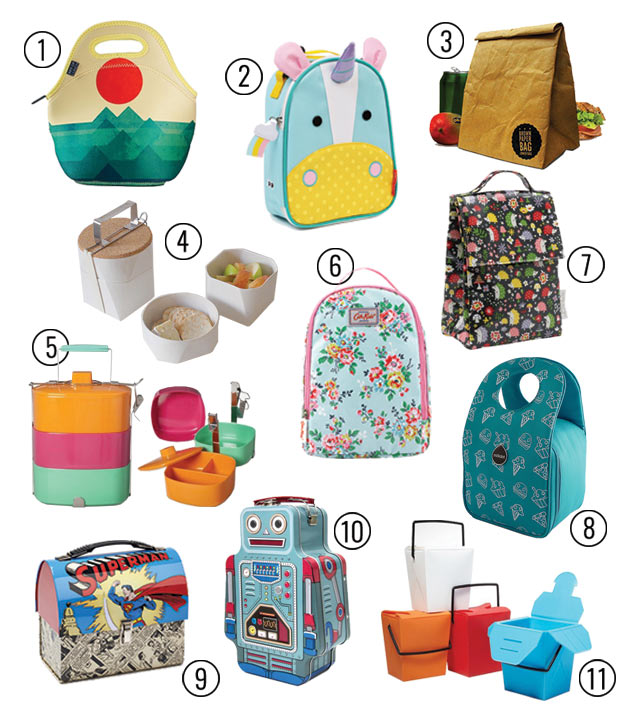 Pack your kids baon (and yours!) in these cute meal boxes and bags and make packed meals more fun and exciting:
1 Art of Lunch neoprene lunch bag series
P1,260
We love how functional these lunchboxes are: the neoprene fabric both insulates food well and is able to stretch out to fit different sizes of containers. This lunchbox line also houses illustrations from several artists that make stunning designs.
P935
Make lunchtime fun with this adorable lunchbox. Any child (or adult who loves unicorns!) is bound to have fun toting munchies with this cute bag. Remember to use the top clip to latch this onto any backpack.
P995
Brown-bagging can be cool: this bag recreates the traditional brown bag with a version that keeps your food warm.
P3,040
Soup, rice, chicken, and fruit? Keep each component of your meal spill-free and stack them up to make a practical and transport-friendly lunchbox.
P810
This colorful lunch box makes us feel cheerful about office lunch break!
6 Kingswood Rose kids' lunch bag
P945
Practical and pretty, this bag also has a handy adjustable strap.

P980
The handle strap on this one makes for a sturdy lunch sack. Use the name tag on the bag to avoid any mix-ups in school!
P1309
The gartered components on the inside of this lunch tote keep everything in place and minimize your chances of spillage.
9 Superman storage tin lunchbox
P564
Nothing makes a meal more fun than a playfully-designed lunch tin box.

P970
This sturdy lunch box will keep anything from sandwiches to sliced fruits well-kept and cozy inside the walls of this cute robot.

P468
Place your dinner leftovers straight into this re-usable silicone Chinese take-out box, and take it with you the next time you need a packed meal.

ALSO READ:
5 Easy Nibbles To Bring to Work

Research by Julia Sy | Collage by Kristina Catap
ADVERTISEMENT - CONTINUE READING BELOW
Recommended Videos