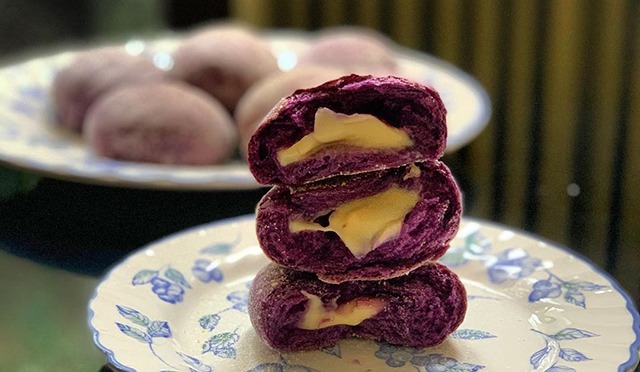 Can you believe another year has gone by? 2020 has been a challenging year and most of us have found solace in cooking or baking away in the kitchen or in stuffing ourselves with delicious food. If you want to reminisce on the different food trends that have influenced our cooking, baking, eating, and drinking habits, we've listed down big and small food trends that happened in this year alone.
Let's look back at the food trends in 2020: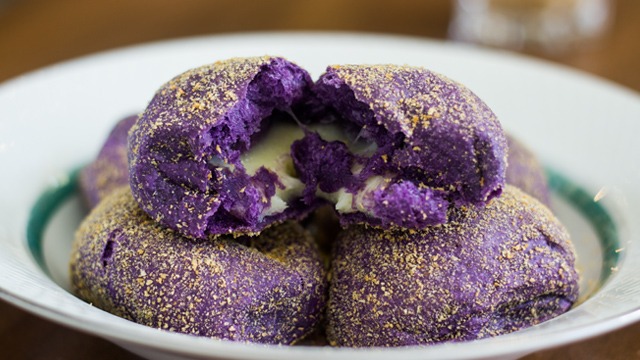 Ube cheese pandesal
The ube cheese pandesal is commonly made with an ube-flavored pandesal with cheese inside, which is why it's always best to heat it before eating to get that explosion of gooey cheese when you take a bite. There came, of course, different twists and tweaks to the ube cheese pandesal like adding ube halaya inside, replacing the cheese with leche flan, and instead of pandesal, it's an ube-cheese Spanish bread, cinnamon rolls, or melonpan.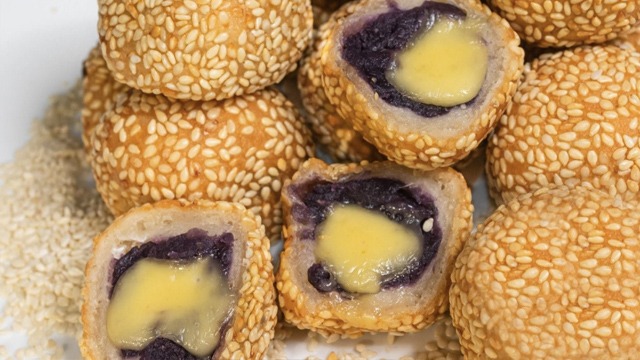 Ube + cheese desserts and pastries
The ube and cheese pairing is definitely not new, but because of the ube cheese pandesal trend, many desserts and pastries also came up with cheesy, purple-hued treats. Some of the ube and cheese desserts and pastries we found came as bibingka, palitaw, hopia, buchi, crinkles, and cookies.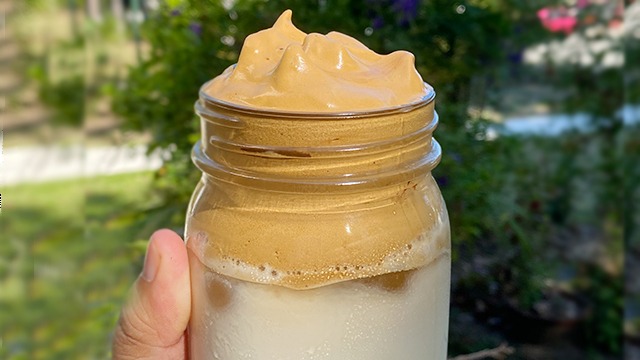 Dalgona coffee
Who can forget one of the earliest qaurantrends (quarantine trends) this year? People were flexing their perfectly-whipped Dalgona coffee for breakfast on social media while some had a good laugh with their failed watery brown goo and wondered what went wrong. This drink, if you need a refresher (not in a literal sense), is made by whipping equal parts instant coffee, hot water, and sugar until it becomes a fluffy brown cloud. Then you prepare a glass of milk and top it with the coffee fluff.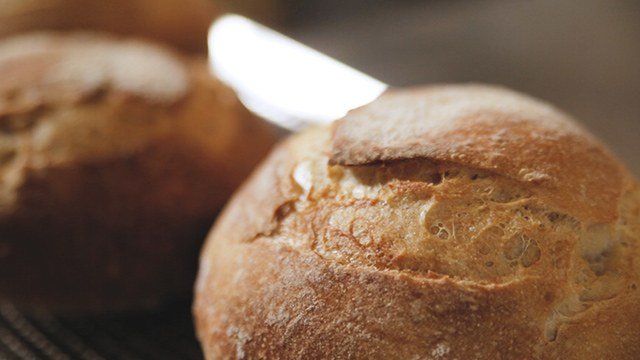 Sourdough + Baking bread
People also started to bake their own bread—some out of necessity (especially during the stricter quarantine phases) and some out of boredom. Newbie home bakers often started with baking banana bread since it's one of the easiest bread recipes, and then tried baking more complicated bread recipes like pandesal, gorgeous focaccia, and sourdough.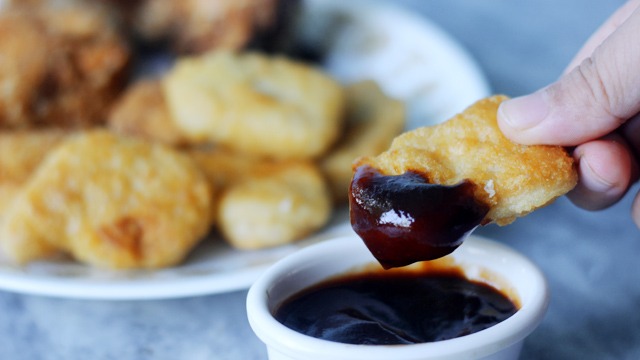 Ready-to-cook packs and do-it-yourself packs
During the time when dining inside establishments wasn't allowed, restaurants, fast food chains, and convenience stores offered ready-to-cook packs and do-it-yourself packs. McDonald's offered frozen packs of their McNuggets, 7-Eleven sold frozen siopao, and ramen joints like Mendokoro, which used to not have any takeout option, started offering ramen kits.
ADVERTISEMENT - CONTINUE READING BELOW
Recommended Videos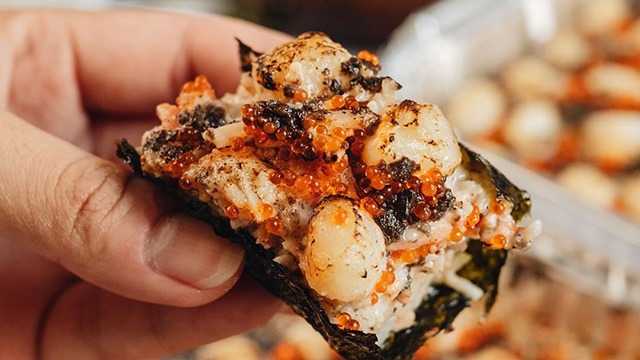 Sushi Bake
The idea behind Sushi Bake is that it's deconstructed sushi that's baked in a pan or casserole. It's made with layers of Japanese rice, baked and shredded fish (often mixed with mayonnaise or cream cheese), topped with tobiko eggs and furikake. The way you eat is that you scoop a spoonful of this baked sushi and wrap it with a sheet of nori.
Sushi Bake is, without a doubt, one of the biggest food trends this year! Home cooks eventually started getting creative with this baked dish and offered the likes of bibimbake, shawarma bake, samgyup bake.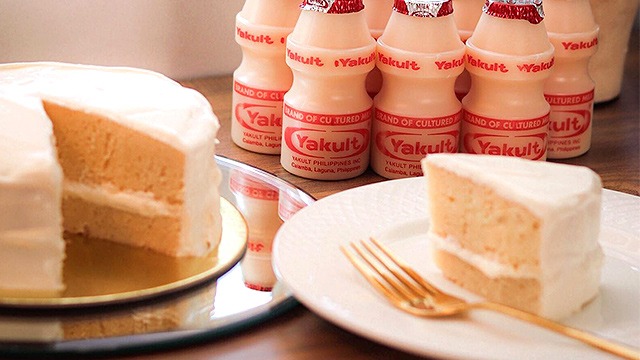 Yakult-flavored desserts
Everyone loves Yakult, which only makes sense why Yakult-flavored desserts were well-received among foodies. During the quarantine itself, the Yakult-flavored desserts that were a hit include Melange's Yakult Cake, Moms Sorbetes' Yakult Ice Cream, and CYN Finely Baked Treats' Yakult Cheesecake.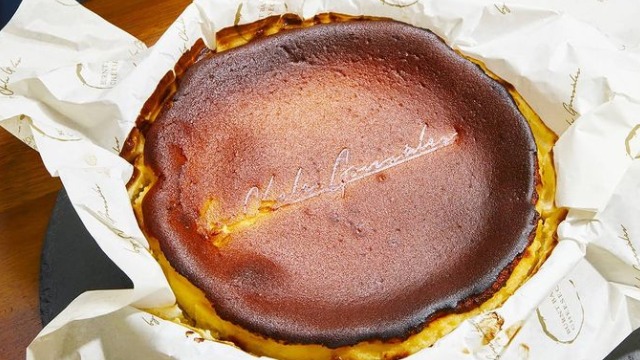 Basque Burnt Cheesecake
Have you seen those cheesecakes with a burnt-looking top? That's the Basque burnt cheesecake! This dessert is a Basque-inspired version of a dense cheesecake that's cooked in high heat (hence the burnt top) and unlike most cheesecakes, this one doesn't have a crust.
Similar to sushi bake, the Basque Burnt Cheesecake eventually came in different flavors. There's one that's inspired by bibingka, ube, chocolate, and some versions were even topped with fresh strawberries or mangoes.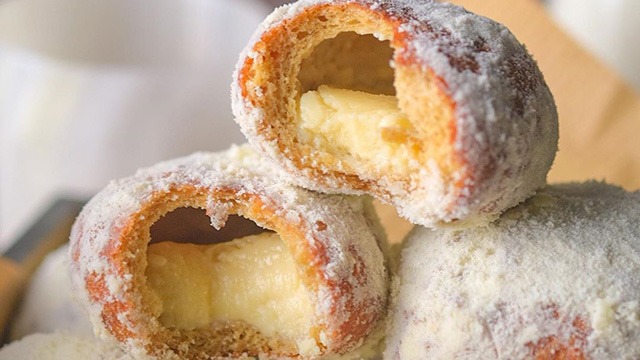 Milky cheese doughnuts
Doughnuts in general will always be a hit, but during the quarantine, everyone seemed to be curious what milky cheese doughnuts are and where to buy them. These are doughnuts with cheese inside, while the doughnut itself is coated in powdered sugar and powdered milk.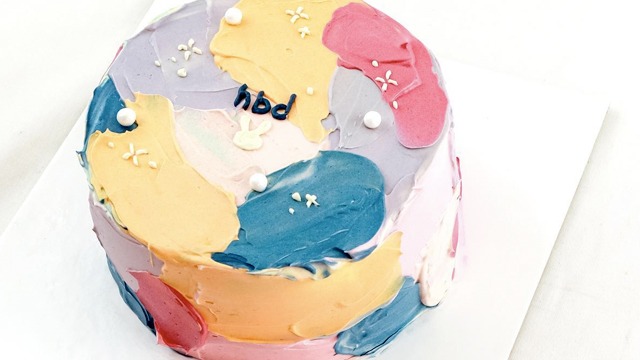 Minimalist Cakes
These cakes were very popular for their minimalist aesthetic, and it's more popular amongst K-pop and K-drama fans! These are cakes that usually have either paint-like strokes on the cake, line art of their favorite K-drama characters K-pop idols, or a simple short message. These also came in smaller sizes that are known as bento cakes, which is perfect if you don't want to commit to a regular-sized cake.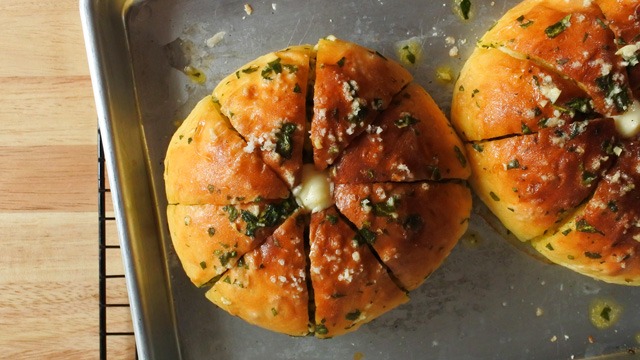 Korean cream cheese garlic bread
Another Korean food trend this year is the Korean cream cheese garlic bread! If you don't know what this bread is, what you can do is imagine a soft, round bread that's stuffed with cream cheese and garlic inside. The crown of the bread is sliced, so you can actually see the cheesy, garlicky filling inside.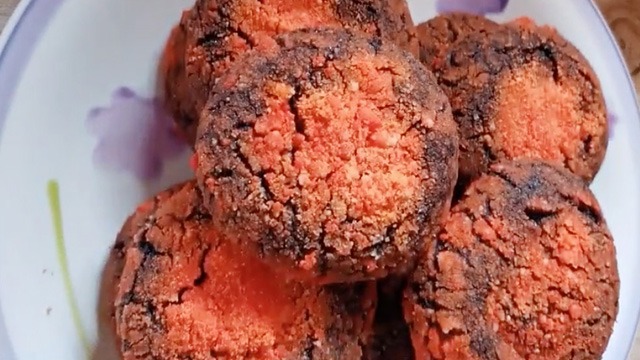 Choco Butternut-inspired desserts
And last but not the least, there's the choco butternut-flavored desserts trend. If you grew up in the Philippines, Dunkin's choco butternut doughnut is one of the more popular go-to doughnut flavor of choice. This doughnut is made with a soft, fudgy chocolate dough that's hugged by a sweet orange coating.
During the quarantine phase, there were several desserts and pastries inspired by the choco butternut flavor. There's The Lost Bread's Coco Butternut Ice Cream, Cielle's Whisk's  Butternut Overload Cake, Just By V's Choco Butternut Crinkles, and S&R Membership Shopping's Choco Butternut Cookies.
We even had recipes like Chewy Choco Butternut Crinkles, No-Bake Choco Butternut Loaf Cake, and Choco Butternut Brownie Cupcakes.
***
Thinking about what to cook next? Join our Facebook group, Yummy Pinoy Cooking Club, to get more recipe ideas, share your own dishes, and find out what the rest of the community are making and eating!
Got your own version of the classic dishes? Pa-share naman! Get your recipe published on Yummy.ph by submitting your recipe here.