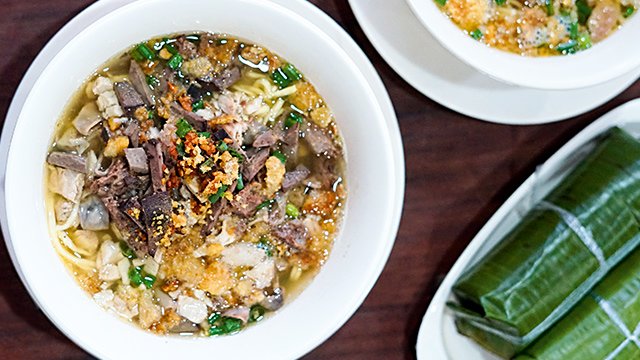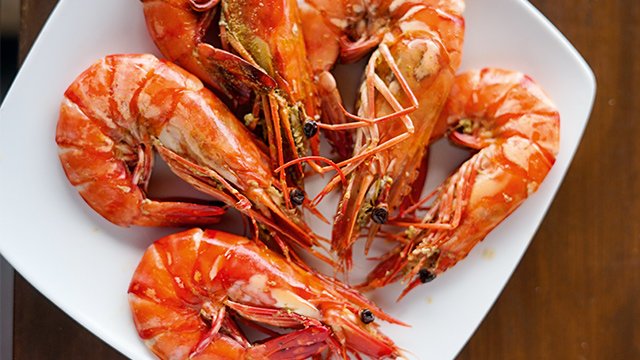 Chances are, you might be staying in one place for more than 24 hours. But in some cases when you're left with only a day to explore, you can still enjoy the city of Iloilo, take the grand tour, and rediscover what the city has to offer.
Nayna Katigbak, food writer and stylist, shares that it can be done and offer tips on all the delicious things you should try: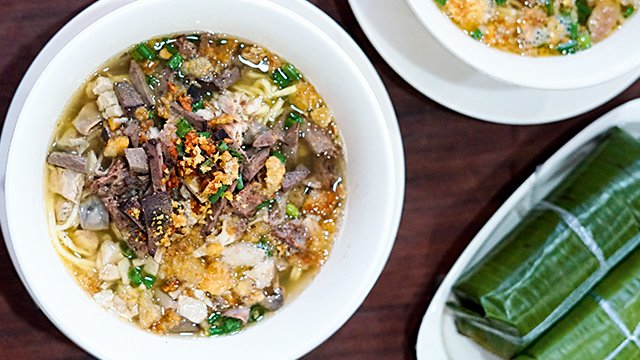 1 A big bowl of batchoy! 
"The first stop of the day is the public market in La Paz. Having gotten on an early flight, I'm ready for something substantial.
Netong's is a batchoy joint that has been at the heart of the market for decades. A Mega Bowl of Netong's La Paz batchoy makes a very convincing case for the stall's longevity.
Patrick Guillergan, grandson of Netong himself, tells us that this was a dish born out of economy. Netong married a butcher's daughter, and created something to use up any extra bones and offal. But is it the original? "Two years ago, I set out to do research on who the original creator [of batchoy was], but I couldn't find any credible living source. So we don't claim to be the original. Anyone can claim to be that. I just decided to concentrate on consistency and quality. Here, we don't skimp," he says.
At 100 pesos for the biggest bowl, Netong's La Paz batchoy does not disappoint. The rich, heady broth is full of springy miki noodles, tender slices of meat and offal, a hard-boiled egg, fried garlic, green onions, and—best of all—bits of creamy bone marrow and crushed chicharon, all with unlimited servings of broth."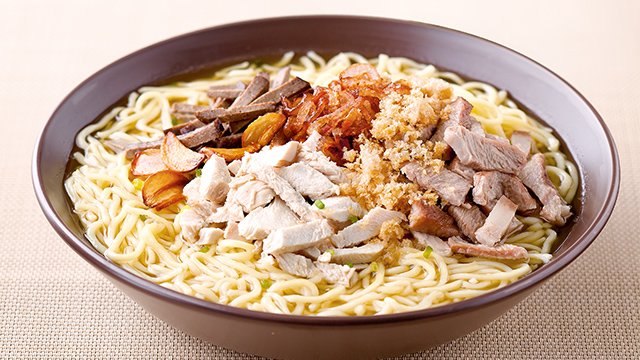 La Paz-Style Batchoy Recipe
Posted in:
Recipe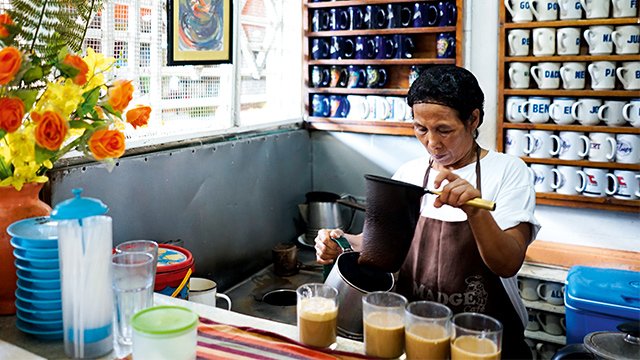 ADVERTISEMENT - CONTINUE READING BELOW
Recommended Videos
2 Coffee 
"After a rather heavy meal, a little break is in order. I head to the beloved watering hole and homegrown Ilonggo brand Madge Café. For more than 65 years, it has been sitting serenely amidst the bustle of the La Paz Public Market. What first started out as a halo-halo store has grown into what it is now, thanks to owner Madge Dela Cruz's passion for coffee.
The coffee here has been made the same way for decades: Pure arabica beans from Guimaras and the northern parts of Iloilo are roasted in-house, freshly ground, then steeped and strained through a flannel sieve known as a culador. It's a simple drink, not too fancy, that is very reasonably priced at 25 pesos. They also offer baked items and cooked food to go alongside your cuppa.
A charming, if recent, addition is a wall of row upon row of personalized mugs featuring the names of the cafe's loyal clients. "Some of our customers have been with us since the time of my grandparents. They've kept the habit of visiting us and stopping for a drink all these years. We know their drink preferences," mentions Peter Dela Cruz, grandson of the eponymous Madge.
What makes Madge Café really special, though, is the community. "This is really a place where people come together. We have customers who've found a group to join and drink with, students coming in to study—one of them eventually became our lawyer—and couples who end up getting married," says Peter. A little buzzed from the caffeine, and eager to try even more, I continue on my grand tour."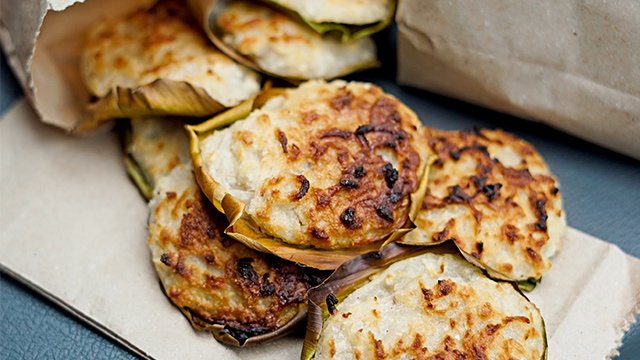 3 Balasan-style Bibingka 
"Jaro Cathedral is a remarkable church. Built in the Romanesque revival style, this gorgeous building warrants a short walk around the grounds. The real reason why I dropped by: Balasan-style bibingka.
Come late afternoon, the plaza becomes a meeting place for students and locals, as the bibingka vendors set up their charcoal ovens to start making their fresh kakanin. Their bibingka here is unique: dense and studded with thick strips of coconut, smoky and not too sweet.
I make sure to purchase a bagful for the rest of the trip.
Later, I find myself at popular tourist spot Camiña Balay Nga Bato. The beautifully maintained ancestral house packed with antiques welcomes visitors with live demonstrations of weaving techniques. A guided walk through the estate culminates with a sit-down merienda of thick, rich tsokolate, a bowl of homemade molo soup, and a side of sweet, buttery, crisp biscocho biscuits. If you especially enjoyed your drink, try to catch a demo of how the tsokolate is prepared, and aim to score your own cast iron tsokolatera and guava-tree wood batidor—the wood's natural resin is said to enhance the flavor and aroma of the drink."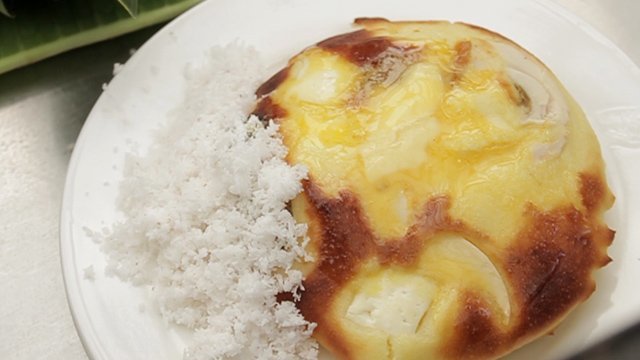 WATCH: Here's How Bibingka Is Made
Posted in:
News + Trends
4 Nightcap at Misto in Seda Astria hotel 
"To end the day, I decide to have dinner at Seda Atria hotel's Misto, which is always a relaxed affair. Misto offers both international and local dishes, but I opt to try their modern versions of homey Iloilo fare. I enjoy their Ilonggo-style minestrone and house inasal, as well as a few local sweets prepared by their executive sous chef Shahab Hesni.
I cap the night at the hotel's roof-deck bar Straight Up, which is a great place to wind down after a long day of travel and nonstop eating, thanks to the balmy air and beautiful view." 
5 Barquillos 
"There's nothing quite like a good snack haul to remember a place by. De Ocampo's Pasalubong Shop on Santa Isabel Street in Jaro is housed in a pretty little building, with the sweet smells of baked goods wafting through its windows. Famous for the crisp barquillos that they've been making since 1896, De Ocampo's is the perfect place for visitors to watch how they're made. If it's your first time trying barquillos fresh off the barquilero, you'll find that the warm, paper-thin wafer rolls are in another league altogether. The packed kind is still excellent and worth the careful haul home, though.
As if I wasn't happy enough with my barquillos, I head off to Ilonggo tourist favorite Biscocho Haus for even more pasalubong. I decide to go to their main branch along Lopez Jaena Street where the three-decade-old business first began. What started as a small enterprise operating out of a garage is now a large operation responsible for the ubiquitous red-and-white boxes at Iloilo's airports, many of them full of delicious goodies like chewy butterscotch bars, crispy squid rings, pinasugbo, yema, garlic bread, and, of course, biscocho.
Biscocho Haus's products hold no secrets, just great ingredients, time-honored techniques, and a commitment to bringing that famous Ilonggo warmth and cheer to whomever tries their goods."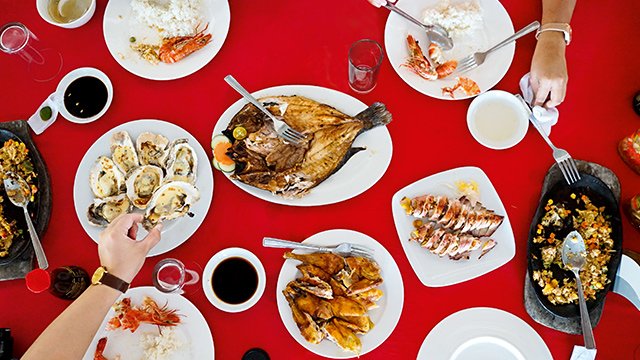 6 Seafood at Breakthrough 
"I find that there is no better way to punctuate a food-centric trip than to dine at Breakthrough. Travelers are practically required to have a meal at this seaside restaurant, even on the briefest of visits. Expect platters of fresh and grilled oysters, humongous grilled red snapper or managat, plump Imbao clams, native chicken inasal, and, if you're lucky, succulent diwal clams from Capiz. Everything is fresh and minimally seasoned, best downed with cold drinks, hot rice, and copious amounts of spicy sinamak. By some miracle, I still have enough stomach space left for their buko halo-halo." 
WHERE TO GO: 
BISCOCHO HAUS
8 Lopez Jaena Street, Jaro, Iloilo City
BREAKTHROUGH
Villa Arevalo District,
Iloilo City
CAMIÑA BALAY NGA BATO
Osmeña Street, Villa Arevalo District, Iloilo City
DE OCAMPO'S PASALUBONG SHOP
46 Sta. Isabel Street,
Jaro, Iloilo City
MADGE CAFÉ
La Paz Public Market, Rizal Street corner Huervana Street, La Paz, Iloilo City
NETONG'S
Unit 10 & 11, Shops at Atria, Donato Pison Avenue, Brgy. San Rafael, Mandurriao, Iloilo City
Article originally published in the February 2017 issue of Yummy magazine. Minor edits have been made by Yummy.ph editors.