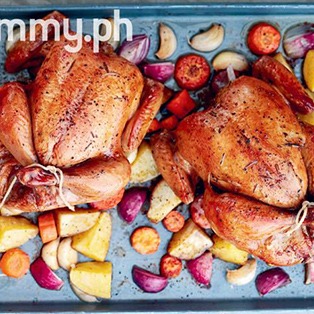 Make weeknight meals easier! We rounded up six fuss-free one-dish dinner recipes to try this week (less time to do the dishes and more time with the family!): 


Check your pantry and refrigerator: you only need chicken, mushroom soup, potatoes, mushrooms, and cream and you're on your way to mastering the one-pan meal.
Go all out with a seafood fest, minus the fuss!
Roasting vegetables along with chicken cuts down on cooking time—plus, the veggies become extra flavorful since they catch the juices from the chicken!
The homespun chicken and vegetable soup recipe is a hearty one-pot meal that's also packed with the healthy stuff.


Jambalaya is a one-pot Cajun rice dish originally from New Orleans—this is a version even kids will enjoy!
Taste-travel with this popular rice dish from West Africa. It has dozens of taste profiles all rolled into one pot! 
ALSO READ:
4 Tips To Make Weeknight Cooking Easier
ADVERTISEMENT - CONTINUE READING BELOW
Recommended Videos
Meet the One-Pan Meal: Chicken Casserole Recipe