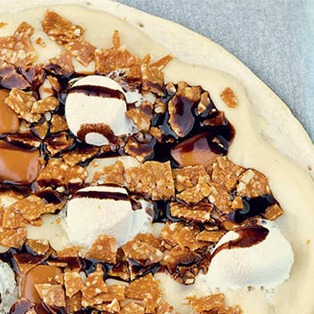 .
Does your little one love hanging out in the kitchen? These kid-approved recipes are fun and easy to do:
1. Nutella-dipped Microwaved Potato Chips
All you need for this snack: potatoes, nutella, and a microwave.
2. Pan de Pizza
Bond with your kid by making these homemade pizza pieces.
A twist to homemade pizza: it's got everything a sweet-toothed kid will love!
Melt-in-your-mouth layers of cake, fruit, and gelatin!
Why buy from the store when you can make them at home?
Recipe for fun in the kitchen: chocolate, sprinkles, and frozen fruit.