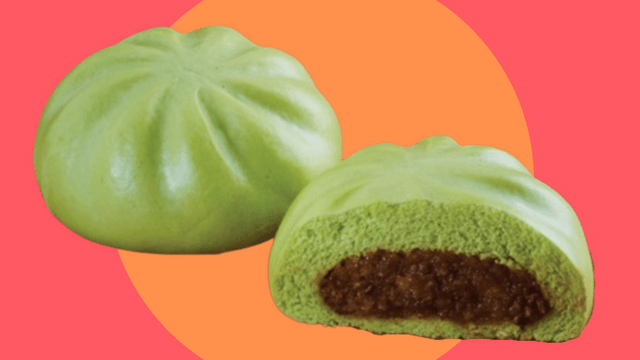 When it comes to affordable and delicious siopao, you can never go wrong with 7-Eleven's asado and bola-bola siopao, but from time to time, the convenience store does launch new flavors to serve as other siopao options when we need a break from the usual. 7-Eleven launched the likes of the Pizza Siopao last year, and this year, they have the new Adobo Siopao that's made in collaboration with renowned Filipino chef, Chef Reggie Aspiras.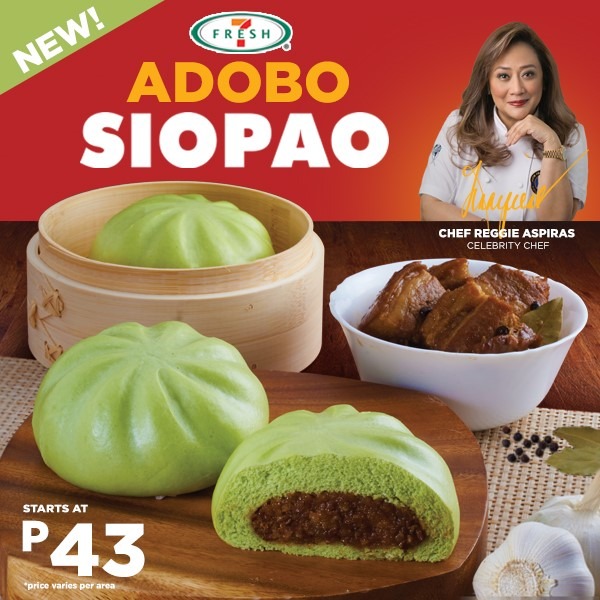 7-Eleven's new Adobo Siopao siopao is easy to find without looking for the Adobo Siopao label from their steamer because, as compared to the other siopao flavors, the Adobo Siopao has a unique green tint to its buns. Don't worry as it's not pandan- or wasabi-flavored or anything!
The difference with these soft buns is that it's lightly sweetened which compliments the old-fashioned savory adobo filling in the center of the siopao. According to Chef Reggie Aspiras' Instagram Stories, the ulam-meets-merienda creation is inspired by her mother's adobo sandwich filling recipe that she turned into siopao.
A regular-sized Adobo Siopao costs P43/piece. This is now available in 7-Eleven stores nationwide.
*****
ADVERTISEMENT - CONTINUE READING BELOW
Recommended Videos