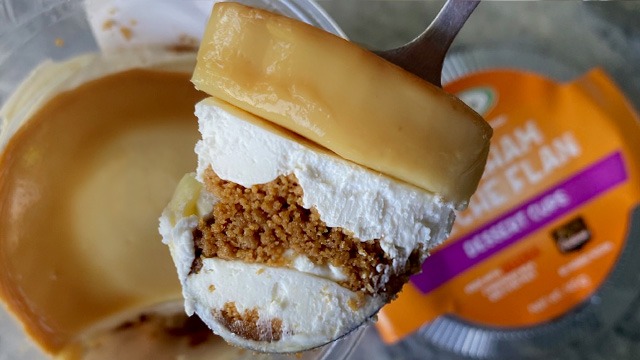 It may seem like a stretch but convenience stores like 7-Eleven aren't just good for affordable rice meals when you're waiting for sahod, drinks when you're feeling parched, ice cream when the heat is unbearable, or for paying your bills. 7-Eleven also has really good (underrated and affordable!) desserts that deserve just as much attention as everything else you can find in the store.
New to 7-Eleven's dessert selection are two dessert cups: Graham Leche Flan and Cathedral Windows, made in partnership with Alaska and M.Y. San Grahams.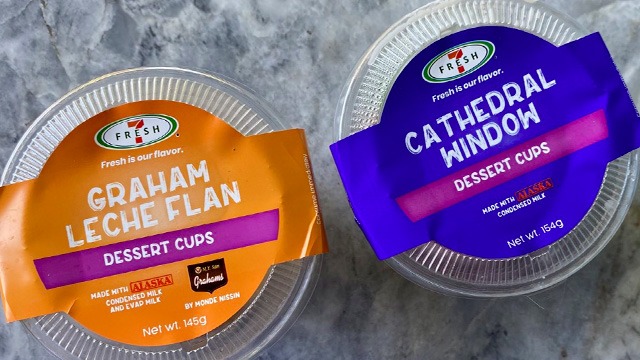 The Graham Leche FLan (P79) has two layers of crushed graham crackers alternating with two layers of sweetened cream. The combination of these layers is already sweet by itself but when you add a layer of leche flan on top, it makes the dessert even creamier, sweeter, and more addicting. You really do get the best of both worlds when you combine these two classic desserts in one bite!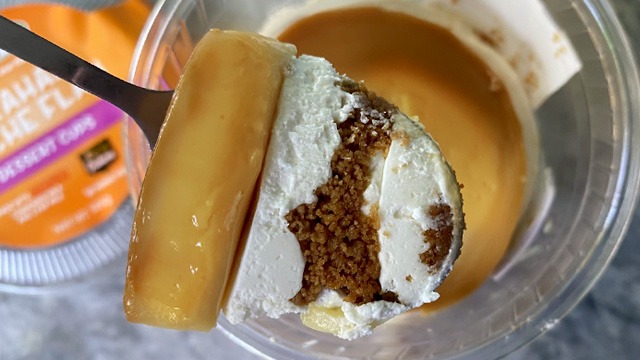 As for 7-Eleven's Cathedral Windows (P59), they also use a very classic approach for this well-loved dessert. It's made with milky gelatin and cubes of colorful gelatin: red, yellow, and green. Compared to the Graham Leche Flan, the sweetness of this dessert is just as light as the gelatin! From 10 to a solid 3, the Cathedral Windows is perfect if you like desserts that aren't too sweet but has just enough sugar in it to satisfy your sweet tooth.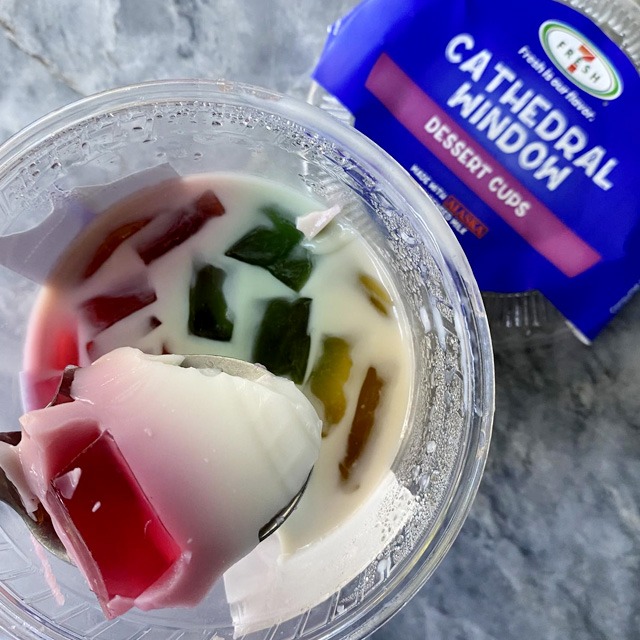 For the price of P59 for the Cathedral Windows and P79 for the Graham Leche Flan, these are relatively on the more expensive side of 7-Eleven desserts. It is a great price to pay if you're badly craving for these desserts and you don't want to make it from scratch.
ADVERTISEMENT - CONTINUE READING BELOW
Recommended Videos
*****