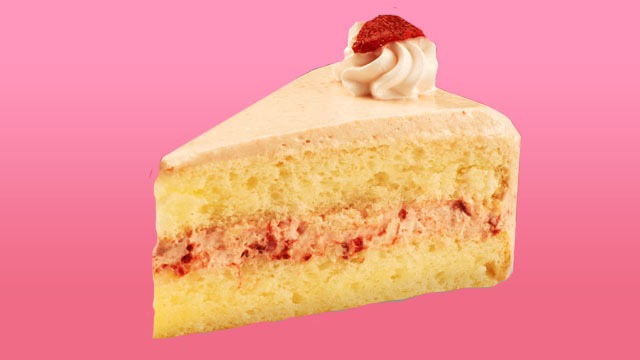 There are so many underrated desserts you can only find at 7-Eleven if what you need is a quick and affordable fix for your sugary cravings. While we already have our list of favorite 7-Eleven desserts under P100, it looks like our list will only get longer as the convenience store adds more affordable sweets to their chiller. The most recent dessert is the Strawberry Shortcake.
There's nothing fancy about 7-Eleven's Strawberry Shortcake. Instead, it caters to the flavors everyone will love. It got a sweet-tart whipped cream sandwiched between two layers of chiffon cake. This cream coats the cake all around, too, and is then topped with a sliver of real strawberry. 
It's best to keep this dessert locked in your mind in case of emergencies (a.k.a. sudden strawberry shortcake cravings especially if you're low on cash) because 7-Eleven's Strawberry Shortcake only costs P65 per slice. The only catch is that, as of writing, this is only available in select 7-Eleven stores in Luzon. If you see it on your next visit to 7-Eleven, make sure to grab one! 
*****
ADVERTISEMENT - CONTINUE READING BELOW
Recommended Videos