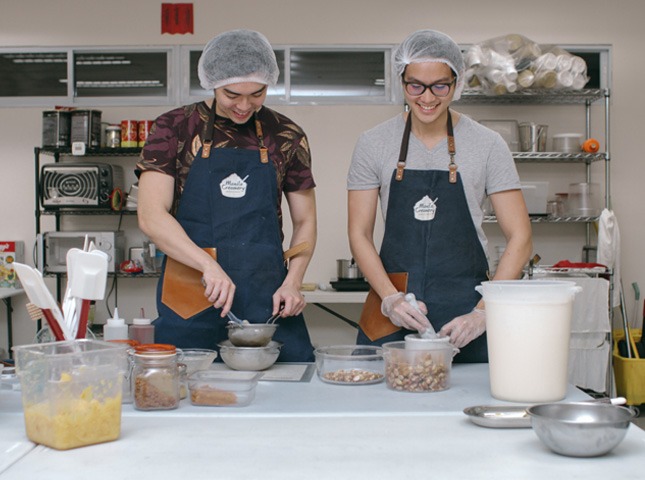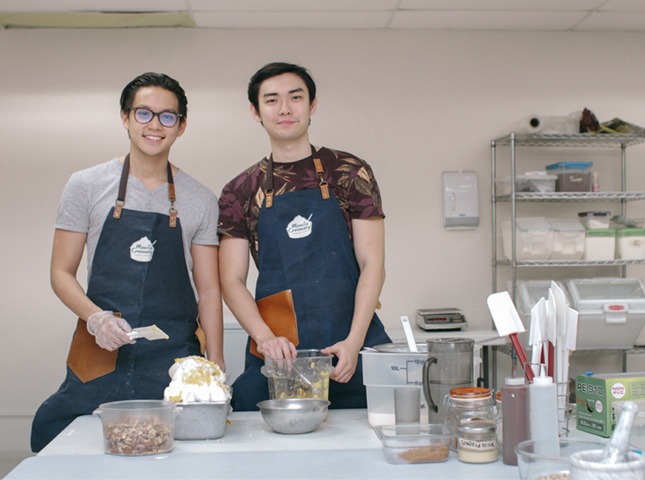 Jason Go (left) and Paolo Reyes (right) are the creative brains behind the luscious gelato flavors of Manila Creamery.
Paolo Reyes and Jason Go have just moved into their new office-slash-gelato laboratory.
The guys behind the up-and-coming gelato company Manila Creamery have moved their ingredients and sophisticated equipment sourced from Italy to a new home in a corporate building—a far cry from the two-bedroom condo unit they used to occupy to run their business.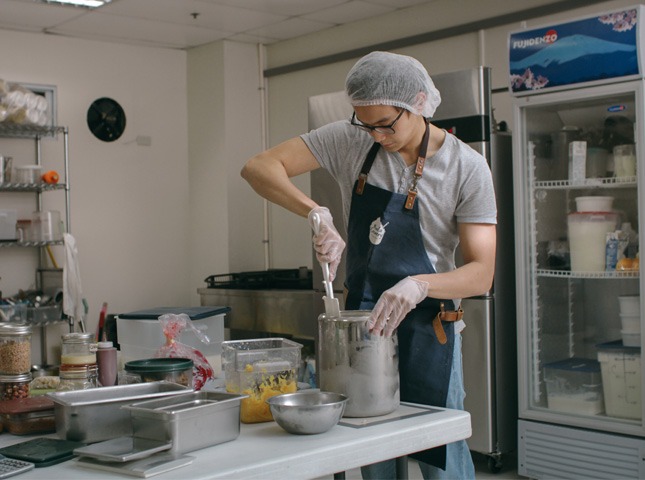 "In the old kitchen, we couldn't make all the machines work because they have to operate in colder environments. We knew we eventually had to transfer," explains Paolo.
Now bustling with activity, the once-empty space they now occupy is filled with the loud drone of the freezers, the clanking of tools, and the scent of milk and sugar, which has already permeated the air like a sweet treat waiting to be enjoyed. Indeed, it is a great place for Paolo and Jason to start another chapter in their gelato-making journey.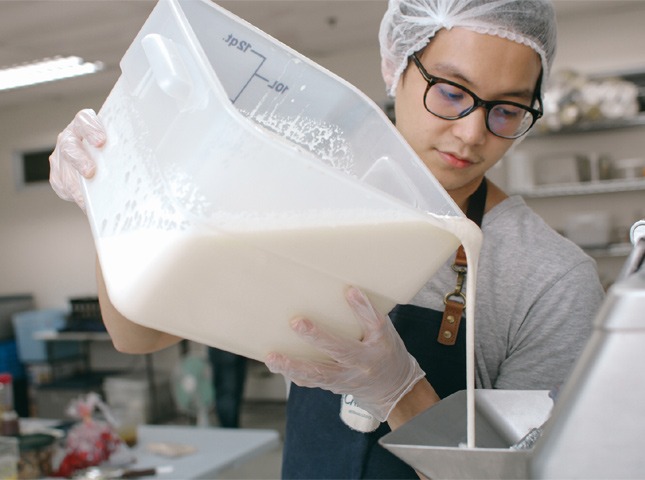 ADVERTISEMENT - CONTINUE READING BELOW
Recommended Videos
Trained at prestigious gelato schools Carpigiani Gelato University and Accademia Biggaton in Italy, former insurance manager Paolo and ex-club DJ Jason now fill their days making lusciously addictive tubs of gelato, experimenting with ingredients, running deliveries, researching for new flavors, and joining various food events. And in their new lab, they have eased themselves into a delicious routine.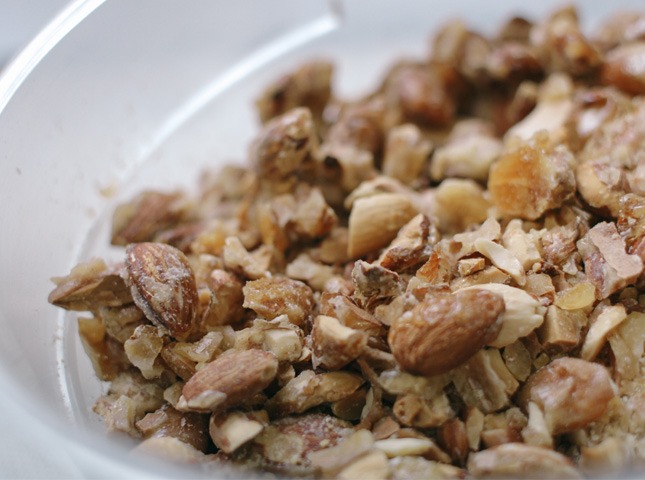 "In the morning, I procure the ingredients because we don't order everything in bulk yet. Then we cook the mixes and prepare the mix-ins," says Jason, who heads production. Paolo, on the other side of the kitchen, handles operations. They keep an assistant, whom they fondly call their "sous chef". On especially busy days, even their drivers volunteer to help out. "I don't see why not," laughs Jason.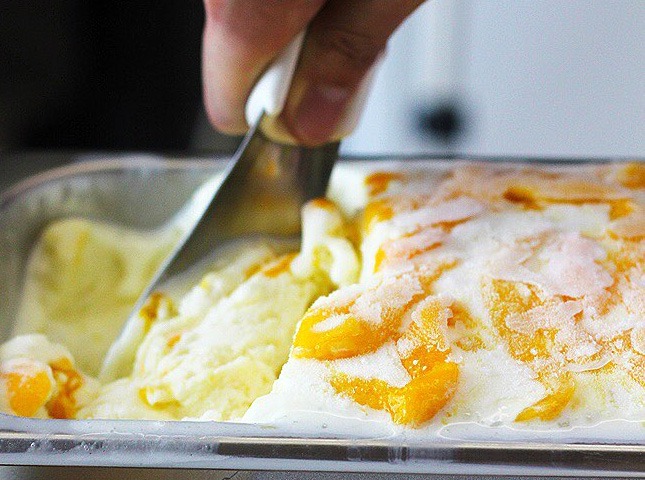 It takes about an hour to make one batch, and in a day, they can produce as much as 100 kilos of gelato. Brainstorming for new ideas happens in the evening, and testing takes place the next day. They are constantly improving their menu, which currently holds 12 mouth-watering flavors including Cereal Milk and Vanilla Almond – Paolo and Jason's personal favorites.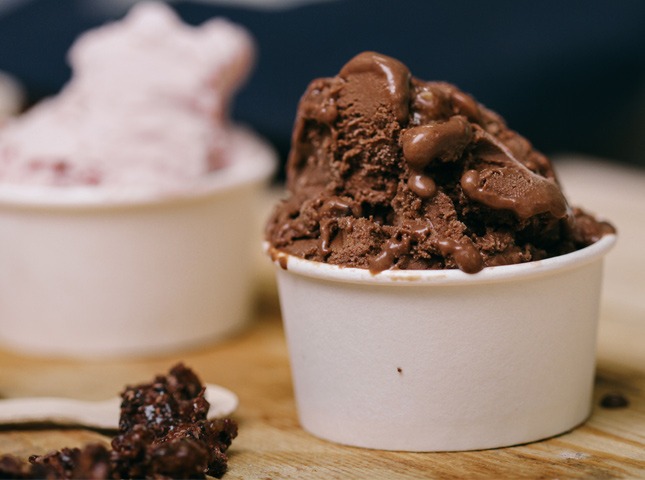 "We try to make flavors that are complex per se. We want to elevate the Filipino palate, make them explore varieties of flavors," Paolo presses.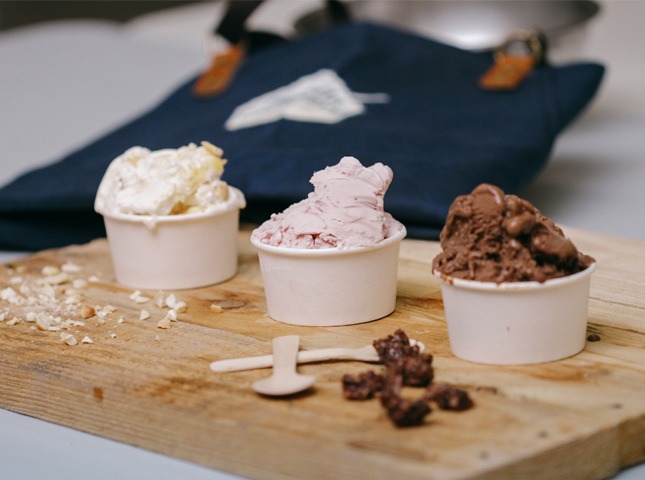 Striving for authenticity of taste, the gelato makers outsource some ingredients like black sesame seeds (Taiwan), matcha (Japan), and pistachios and hazelnuts (Italy). "We can't really replicate some flavors with local ingredients, so we outsource to get the exact, same taste," admits Jason.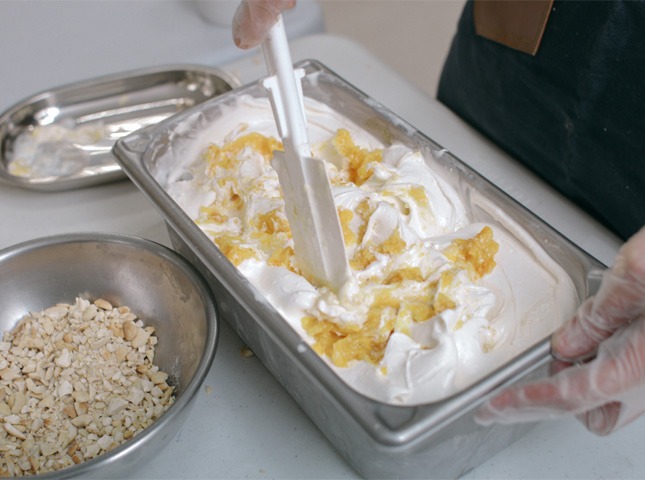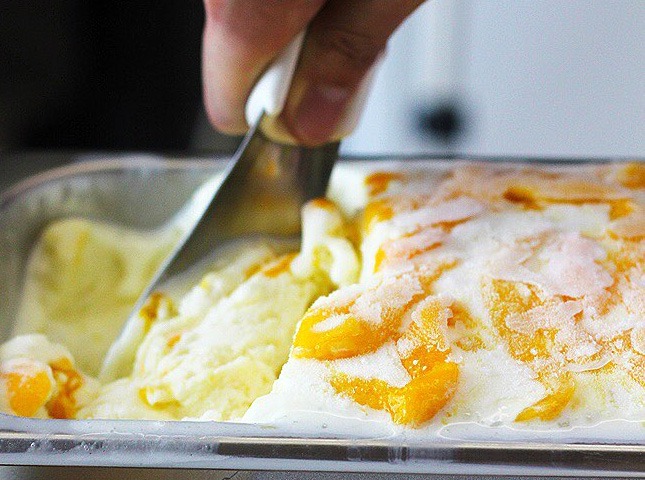 However, their creation inspired by a Filipino delicacy trumps all their foreign flavors, as proven by its popularity: their Mangga't Suman-flavored gelato. With the combination of milk, sticky rice, and mangoes drizzled with latik, it excites tastebuds with its playful take on the Pinoy treat.  
Next year, Paolo and Jason will open the first Manila Creamery store at UP Town Center in Quezon City. But for now, they are just enjoying their sweet life in their gelato lab. As Jason puts it, "Making gelato is a whole new science in itself, and we really enjoy it."
Photography by Majoy Siason and from the Manila Creamery Facebook page