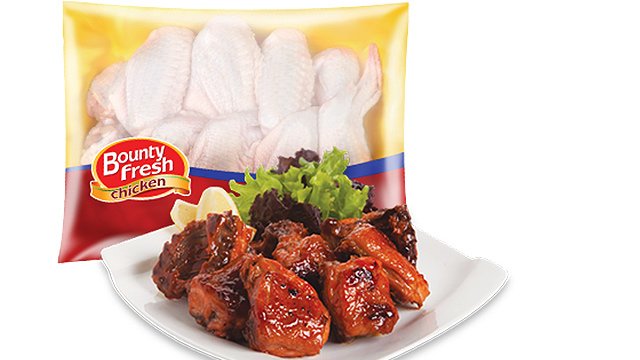 The reach-in freezers of your grocery store some of the best meat and seafood options for home cooks. The grab-and-go options in the freezer aisle can save you many precious minutes when it comes to running grocery errands.
Bounty Fresh has a line of pre-cut and ready-to-use chicken cut-ups that are already packed in cooking portions. There are chicken cut-ups in the adobo cut (mixed chicken portions), thighs, drumsticks, breasts, and wings. All of the chicken cut-ups are frozen and packaged within 24 hours into production, so they are kept in good quality.
The bags that they are kept in are resealable, too, so you can take out the portions that you need and keep the rest in the freezer for another time. Remember that once you defrost the chicken, it is best to cook it within 24 hours. There is also a "Use By" sticker stamped onto each package—these will help you pick out the freshest batches.
Bounty Fresh Chicken Cut-Ups are available in 500-gram bags for Php 119.00  in Rustan's Supermarket, SM Supermarket, and Merkado in UP Town Center.