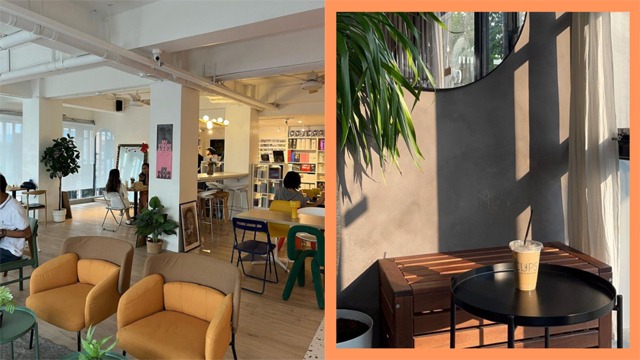 There is a long list of reasons why we love cafés, but it's safe to say that we are looking for more than just a good cup of coffee most of the time. We (and our Instagram feeds) expect to get the whole experience of comfortably drinking our favorite beverages in a visually appealing place. Whether you want some me-time, to bond with your friends, or accomplish items on your to-do list, an aesthetically pleasing café is always the place to be! Ahead, we have compiled seven hidden gems along University Belt that serve Instagram-worthy visuals along with good food and coffee.
Here Are 7 Of The Most Aesthetic Cafes Along University Belt: 
The first on our list is not your typical café. Apart from the desserts and drinks that will satisfy your sweet tooth, Café 379 also has a spacious rooftop perfect for stargazing at night or watching the sunset in the afternoon.
Café 379 is located at 379 E. Quintos cor. Honradez, Sampaloc. Visit Café 379 Instagram page for more details. 
Madbrews' minimalist and industrial interior gives an overall chill ambiance to the place. Aside from the visual aesthetics, they are also proud of the quality of the espresso hot drinks they serve. But don't forget to try their cold brews as well—they're the perfect mix of sweet and energizing.
Madbrews is located at 1985 Recto Ave., Sampaloc, Manila and at 1104 P. Paredes, Sampaloc, Manila. Visit Madbrews Instagram for more details. 
Slightly similar to the previous café, 12:00 Café also features an industrial interior. Although it is less spacious, this café still gives off a cozy feel when you're just casually catching up with your friends. Unlike other cafés, 12:00 Café serves good sangria to quench your thirst! Plus, 12:00 Café could also be your new go-to place for affordable rice and pasta meals.
ADVERTISEMENT - CONTINUE READING BELOW
Recommended Videos
12:00 Café is located at the 2nd floor of Gordi Plaza, 2125 Legarda St., Manila. Visit 12:00 Café on Instagram for more details.
Cups makes sure to live up to its slogan "brewed to perfection" by serving flavorful espresso drinks and cold brews. They also have a very rich menu complete with coffee options, non-caffeinated beverages, all-day breakfast meals, sweet treats, and—wait for it—premium steak! In a nutshell, Cups is a minimalist café that offers a perfect space for you to work without distractions.
Cups is located at 2069 Recto Ave., Manila. Visit Cups on Instagram for more details. 
If you want a warm and homey place to hang out, look no further because Tasya Bistro's interiors are straight out of a Pinterest board! Tasya Bistro has also perfected the modern Filipino touch with the details on the wall, chandeliers, and furniture. Committing to their Filipino theme, Tasya Bistro also serves classic Filipino meals, mostly originating from Bicol, with affordable prices!
Tasya Bistro is located at 1196 Loyola Street, Sampaloc, Manila. Visit Tasya Bistro on Instagram for more details. 
Giving a breath of fresh air from the dark and industrial aesthetic of the previous cafés, Chingu Dachi Café offers a colorful vibrance with its quirky decor and funky furniture. It is also a themed café inspired by K-Pop and Hallyu. Apart from coffee, they also serve milk teas and smoothies. No matter what your mood is for the day, Chingu Dachi has something for you!
Chingu Dachi Café is located at 1655 Don Quijote cor. Piy Margal, Manila. Visit Chingu Dachi Café on Instagram for more details. 
Art and music are staples of Caffea Addicta. Their colorful murals give a refreshing twist to the usual minimalist interior design of cafés. They pride themselves in their irresistible frappes and breakfast food. Caffea Addicta also have their own merch available in their store!
Caffea Addicta is located at KB Lepanto Bldg 1., S.H. Loyola St., Manila. Visit Caffea Addicta on Instagram for more details. 
This story originally appeared on Candy. Minor edits have been made by Yummy.ph editors.