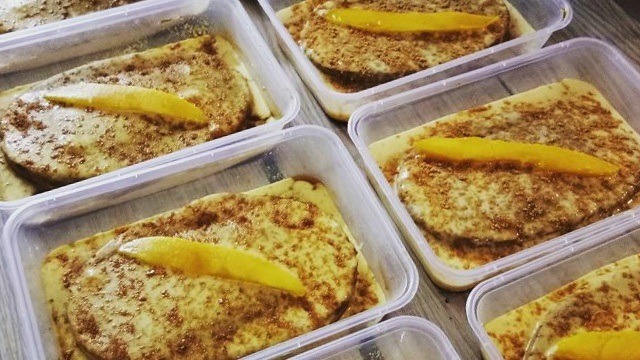 Princess San Diego started 14 other businesses before finally hitting it big with her flavored leche flan concept What's Your Flan?
In her best-selling book titled Grit, scientist Angela Buckworth argued that the main driver of success is not entirely someone's talent or skill, but a person's perseverance. Princess San Diego may be one of the prime examples of that statement.
An Information Technology-degree holder, San Diego may not exactly be an academic achiever but she sure knows a thing or two about trying harder. A former overseas Filipino worker in Dubai, she has put up a barbecue stall, opened a restaurant and even sold gadgets online at one point. Still, no matter how hard she tried, her businesses always faltered.
"I think I've tried all of the possible business ideas that time," San Diego said in an e-mail interview. "By 2016, I had tried at least 14 business ideas."
Matcha Leche Flan
The profitable eureka moment came at the time she least expected it. A big fan of the Japanese green tea matcha, San Diego tried to incorporate the hip and fun flavor into a Filipino favorite—leche flan—as part of her personal experiment in her home kitchen. Unlike the usual Filipino recipe, which only had caramel syrup on top of the custard, San Diego infused matcha-flavored chocolate to the Filipino dessert. Proud of her creation, she posted a photo of it online that soon spread and became viral.
"I first started posting on my personal Facebook account about it just to brag about what I've made," she said. "But when I started receiving inquiries about it from my friends, I decided, well, this is going to be a business."
With Pp1,000 worth of capital, San Diego created 25 tins of the Filipino custard and sold them for Php150 each to friends and family. In less than a week, she earned more than triple her initial capital. It also helped that the timing of her posts came in the midst of the holiday season as most were looking for giveaways and gifts to share for gatherings and parties.
San Diego also tapped the client base of her husband's automotive shop. As part of the business' Christmas promo, she gave out her leche flans for free to every customer that came to the shop to gain feedback and hopefully, some customers too. By the end of 2016, she was earning around P20,000 weekly from her home-based business. 
The food entrepreneur could have settled with that business model. After all, she was earning more than she expected while staying at home. But San Diego, the girl who had always wanted to make a successful business out of her home, wanted her product to reach more customers.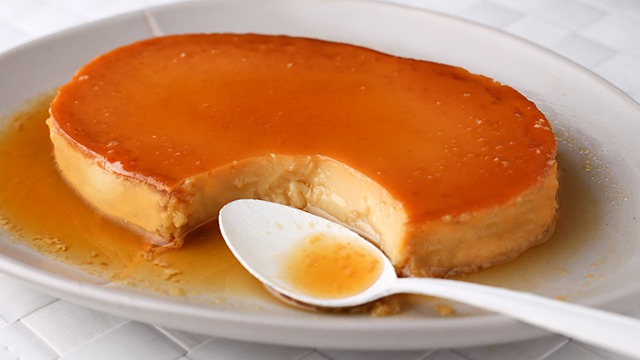 How to Make the Perfect Leche Flan
Posted in:
Cooking
Bigger volume
"Four months into the business, I started tapping resellers since I realized doing a home-based business would limit my customer base," she said. "By having resellers, I could get huge volume of orders quickly."
ADVERTISEMENT - CONTINUE READING BELOW
Recommended Videos
San Diego formalized the business and called it What's Your Flan? The entrepreneur also got more aggressive with her online marketing as she actively reached out for more resellers nationwide. After six months, she had more than a dozen partners.
On average, a single reseller would order around 50 to 90 units of leche flan per week, giving her revenues of around Php20,000 to Php40,000 a month. As of July 2018, What's Your Flan? already has 40 partner resellers located in different parts of Luzon, from Ilocos to Laguna. In Davao, the business has gained a franchisee that has become the prime commissary for other resellers in Mindanao.
"Last year, I earned my first million from the business," San Diego shared during her business pitch at the Next Gen Franchising competition at this year's Franchise Asia Conference. What's Your Flan? ended as first runner-up in the competition and won a booth at the three-day expo.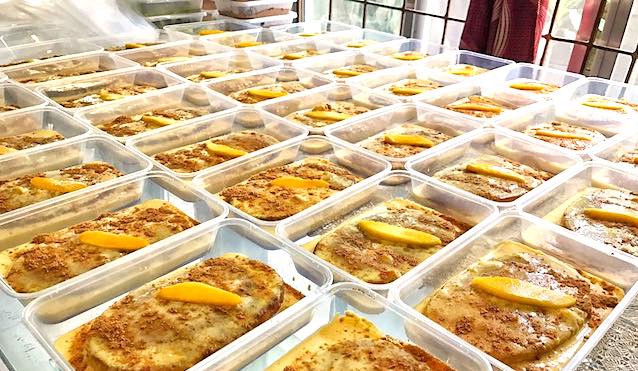 After the success of her leche flan business, San Diego says her next goal is to open her own coffee shop 
Still, San Diego admitted that there would be months when orders would slow down. Instead of sulking about the weak sales turnout, San Diego would take advantage of these months to experiment on new flavors that she could introduce to resellers just in time for the peak season. As of June 2018, she already has eight flavors of leche flan including tiramisu and coffee milk tea. She has also introduced an ice cream variant of her custard.
When asked about what her next business could be, San Diego talked about opening a full-fledged café.
"Soon, I will open my own coffee shop and introduce pastries into the business," she said.  
ALSO READ:
This story originally appeared on Entrepreneur.com.ph.
* Minor edits have been made by the Yummy.ph editors.