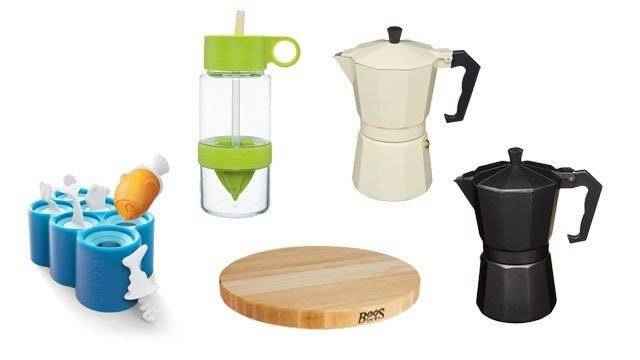 Disappointed you didn't get that super useful kitchen tool you've always wanted last Christmas? No need to worry. Give yourself a gift this month because it may just be on sale.
Many stores put items up for sale even after the holidays to make room for the new items that will hit the shelves in the new year. If you are on the market for a few kitchen items that you have been drooling over, here are the places you need to visit so you can check out what kitchen tools you can buy for yourself at a discounted price. A belated Merry Christmas to you!
Crate and Barrel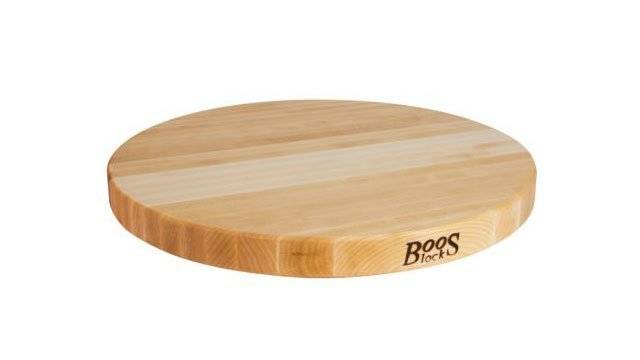 Chopping Board
Regular price: P5,579
Sale price: P4,450
The after-Christmas sale is a great time to shop since gifting the other people in your life is finally over, and you can focus a little bit on yourself. If you look and search hard enough, Crate and Barrel always has something on sale. And if you've always wanted an edge-grain cutting board, we found this gorgeous round chopping board that you might want to grab before stocks run out. It's 18 inches wide, is a solid 1 1/2 inches thick, made of hard maple wood by a trusted brand of cutting board makers in the US, and makes any kitchen countertop look like it's being used by a professional.  
Crate and Barrel is located in SM Megamall, EDSA corner Julia Vargas Street, Mandaluyong City. Visit crateandbarrel.com/Megamall for more information.
Gourdo's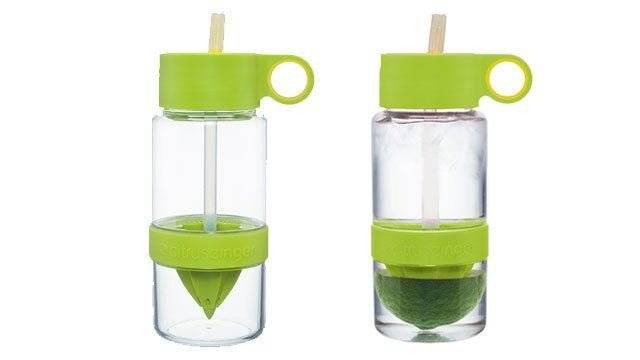 Mini Citrus Zinger
Regular price: P1,100
Sale price: P450
If you drop by now, many Christmas-themed items are now on sale as well as some not-so-Christmasy items with hefty discounted prices that would make a great gift for those who like to think ahead. Take this Mini Citrus Zinger or Ballarini's pasta kit (regular price: P2,470; sale price: P1,235) or its crepe kit (regular price: P2,070; sale price: P1,036), both of which are at 50% off. Each includes the specialty pan and utensils you'll need to create the pasta or crepe dish it's meant to make.
And if you've ever wanted that gorgeous pink-hued Himalayan salt, look no further to find a deal. You'll find it here, packaged with a salt mill that will grind the large grained pink salt into finer grains just like your pepper mill does, for only P1,250.
Gourdo's is located in SM Megamall, EDSA corner Julia Vargas Street, Mandaluyong City. Visit gourdos.com for more branch locations and information. 
Robinsons Department Store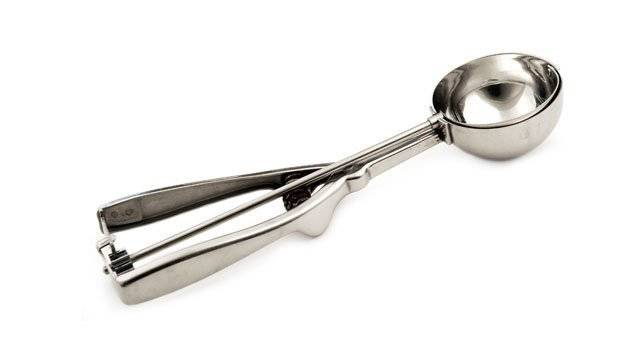 Mechanical ice cream scoop
Regular price: P829.75
Sale price: P498
If you're on the market for getting new or replacing any of your pots and pans, you'll want to drop by at Robinsons. Many of the Chef's Classics line of stainless steel and nonstick pots and pans are 20% off. That means you can have that 28-inch, deep, heavy-bottomed, nonstick frying pan you've always wanted for less than its P2,000+ original price tag. 
Meanwhile, the Prestige line of products is 40% off. The mechanical ice cream scoop you've been thinking of getting but never got for dishing out perfectly portioned cupcake batter every time is on sale. Plus, any combination of Meyer, Prestige, or Ateco products worth P2,000 gets you a jar opener and potato masher for free.
ADVERTISEMENT - CONTINUE READING BELOW
Recommended Videos
Robinsons Galleria is located along EDSA corner Ortigas Avenue, Mandaluyong City. Visit robinsonsmalls.com for more information. 
Rustan's Department Store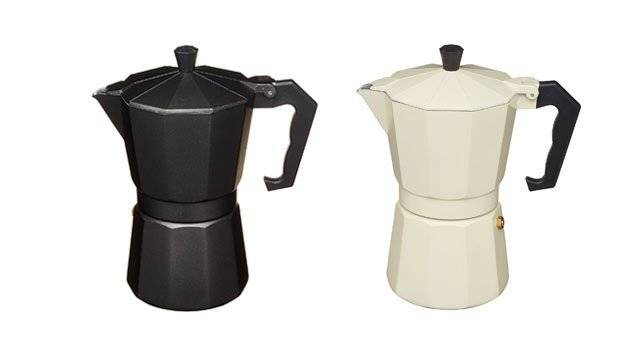 Stovetop espresso maker
Regular price: P1,450
Sale price: P1,087.50
This January, Rustan's has an ongoing promotion on its kitchen appliances. It's a blanket 5% discount on selected items, but if you finally choose the item you are planning on getting, ask about an additional discount. Sales staff can then check and find out if the item is listed for a bigger discount than you originally thought.
A a wide range of items from Master Class is at 25% off, including this gorgeous stovetop espresso maker (regular price: P1,450) in either black or cream that's now only P1,087.50. 
Rustan's is located on Ayala Avenue, Makati City. Visit rustans.com.ph for more information.  
SM Department Store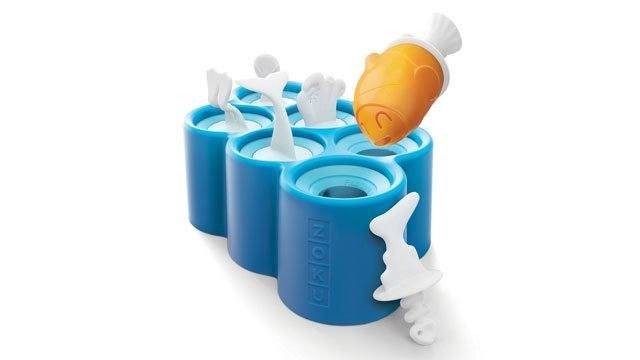 Zoku homemade ice pop molds
Regular price: P549.75
Sale price: P495
SM also has an ongoing sale on selected items this January. Wander around the kitchen department and you'll see signs everywhere proclaiming what is on sale. American Home microwaves are 10% off while select products from Tiger has been marked down for as much as 30% off.
You can also pick up a few items for summer: these adorable homemade ice pop molds from Zoku which come in frog, owl, hedgehog, cat, or the bunny individual character molds are on sale. 
Plus, if you're in the market for glass baking dishes, check out the Pyrex line. It has an ongoing promotion for its products for as much as 30% off, such as its 3.2L round baking dish (regular price: P1,499.75) at the discounted price of P1050, until February 4!
SM Megamall is located on EDSA corner Julia Vargas Street, Mandaluyong City. Visit sm-megamall.com for more information. 
True Value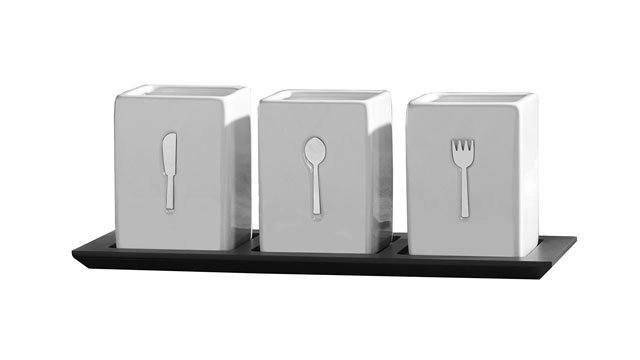 Utensil tray
Regular price: P1,390
Sale price: P417
Head to True Value for 5-piece bakeware set (2 cake pans, cupcake pan, baking sheet, and loaf pan for the regular price of P795) for a discounted price of P556.50 if you need a new set or a dual pair of Santoku knives from Oster (regular price: P600) at half price for just P300! 
But one of the best deals you can get from the store now is this beautifully chic utensil tray for only P417. That's 70% off from its original price! It's made of white ceramic so no matter what your kitchen decor, it can easily fit in with any of your existing kitchen countertop items. 
True Value has branches in Metro Manila. Visit truevalue.com.ph for more branch locations.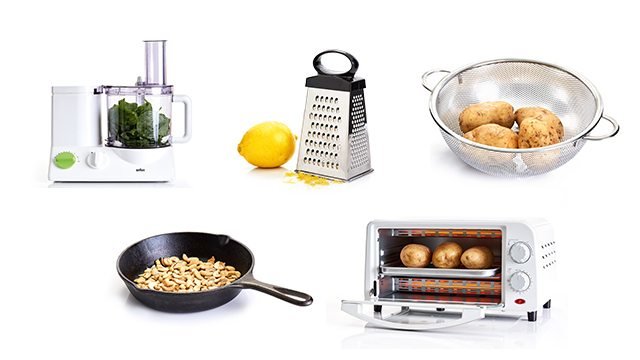 10 Useful Kitchen Tools Under P500
Posted in:
Cooking